Protecting Rhinos by Reducing Horn Consumption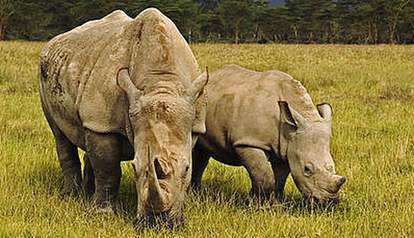 <p> <em>© Martin Harvey / WWF</em><span></span> </p>
World Rhino Day is Tuesday, September 22!
All five remaining rhino species are threatened according to the IUCN Red List, with three classified as Critically Endangered. But the poaching of rhinos continues at an alarming scale. Luckily, civil society is making progress in changing the attitudes toward rhino consumption in Asia.
With support from the Critical Ecosystem Partnership Fund (CEPF) through our reinvestment in the Indo-Burma biodiversity hotspot, Freeland Foundation is initiating a downward trend in the consumption and sale of endangered species in Vietnam and southern China through iThink – a global forum for wildlife conservation, protection and relief.
During the first half of 2015, 15 meetings were organized in Vietnam to promote mainstreaming and integrating anti-wildlife trafficking into government agencies' agendas, including two meetings pushing for guidance on dealing with cases involving rhino horn and ivory.
Learn more here: http://www.ithink-now.org/en/index.php
Established in 2000, the Critical Ecosystem Partnership Fund (CEPF) is a global leader in enabling civil society to participate in and influence the conservation of some of the world's most critical ecosystems. CEPF is a joint initiative of l'Agence Française de Développement (AFD), Conservation International, the Global Environment Facility (GEF), the Government of Japan, the John D. and Catherine T. MacArthur Foundation, and the World Bank.