Meet Blackberry.
She is a very delightful black cat, whose owners describe her as "a comic genius who enjoys sitting on hard things, sleeping on shoes, eating paper towels, staring, and belly rubs."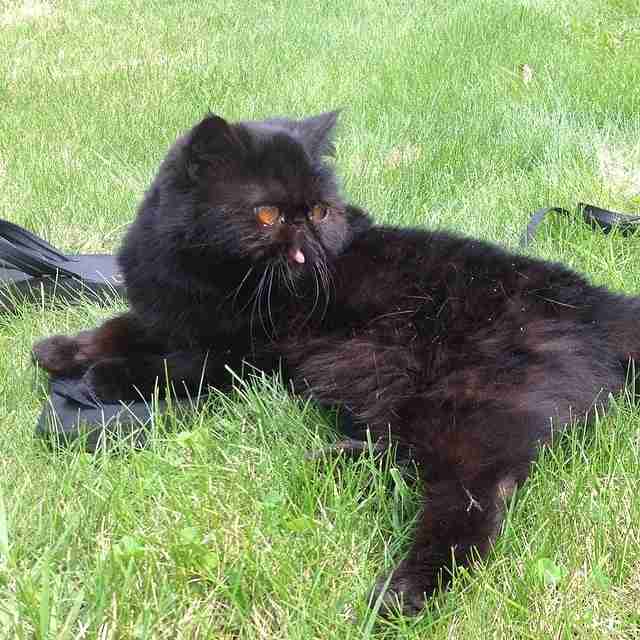 Not only is she ridiculously cute, Blackberry is very helpful. She is happy to watch you do the dishes, if you'd like.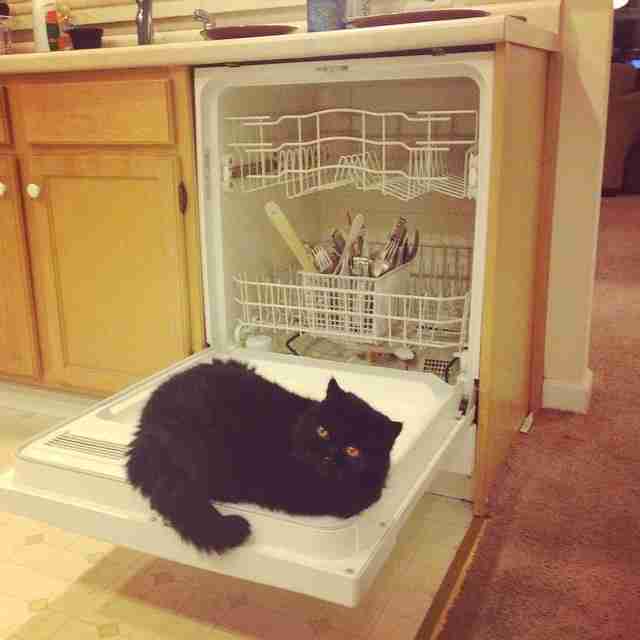 Contemplating the wonders of the universe is just one of her many pastimes.
She will attempt to marathon "Gilmore Girls" with you, but will probably fall asleep because that's just what cats do.
She really enjoys playing with plastic bags, although she occasionally has trouble fitting into them (best to stick with paper bags if you have a kitty of your own!)
She is masterfully sneaky.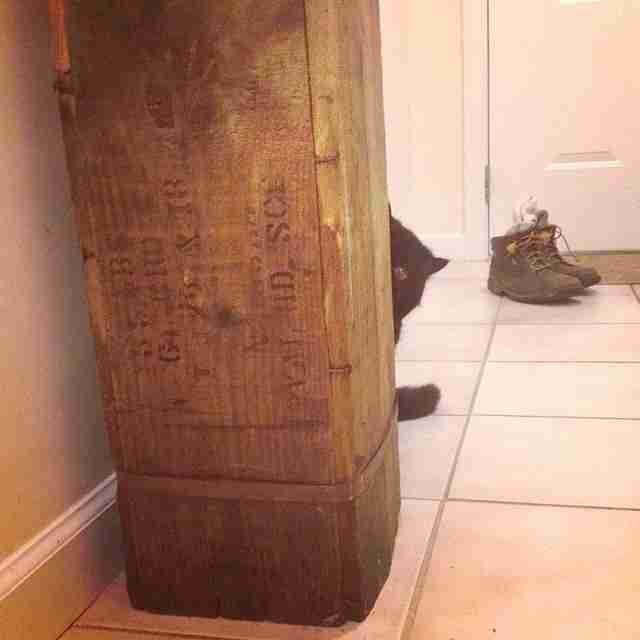 ... Such sneak. Such peek.
The cool thing about Blackberry is that she's one of many adorable cats disproving the belief that black cats are not photogenic. Believe it or not, many dark-colored cats are left behind at shelters due to adopters' assumptions that the cats will not photograph well. According to The Telegraph "hundreds of the animals are being abandoned as their owners complain that black animals do not photograph as well as their lighter and brighter-coloured counterparts, making them less popular with those who enjoy posting self-portraits with their pets on sites such as Facebook."
Black cats have also been superstitiously labeled as unlucky omens for centuries, which may also account for the surplus of homeless black cats. The ASPCA is quick to address this concern by noting that black cats are actually considered to be lucky in many other cultures. The only bad luck these cats have, it seems, is that they aren't being adopted.
It's kind of boggling to think that cats with as much personality as Blackberry might be passed over purely based on the color of their fur. And as for the non-photogenic nonsense? Just look at this natural poser:
If you'd like to adopt your own black cat, you can check out the ASPCA's adoption page. You can enjoy more photos and videos of Blackberry and her sister Autumn on their tumblr, Genius Cat.
*Editor's note: if you are considering adopting an exotic shorthair like Blackberry, please be aware that these cats are more prone to upper respiratory issues, and will likely require more frequent health checkups.