Bad News For Orcas: SeaWorld Promotes Company Veteran To Oversee Its Parks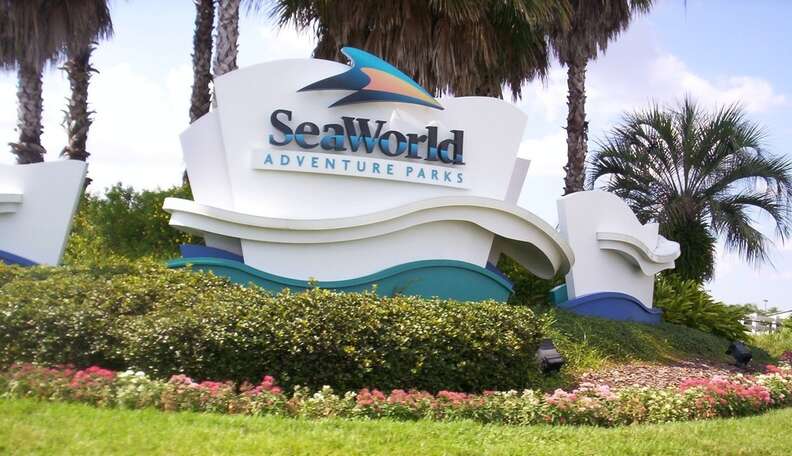 <p> <a class="checked-link" href="http://www.flickr.com/photos/bonhaus/277992656/in/photolist-84qwh-6BVv9p-6KXs3R-7q5Ddf-bUusuv-7qbneB-5KcmGs-8CSbV-qyMwQ-8ZbSQr-84rG3-84p4E-84rG5-84rG2-84rG4-iDWyD-q65n4-umfhg">Flickr/dougbonhaus/(CC BY 2.0)</a><span></span> </p>
In a blow to the park's captive animals, SeaWorld announced on Friday that Daniel Brown, a company veteran of nearly four decades, will become chief parks operation officer, a newly created position.
He will have oversight of the troubled company's 11 parks, though promoting an insider like Brown would seem to suggest that not much will change, and it certainly doesn't bode well for the fate of SeaWorld's captive and suffering orcas.
The news comes in the wake of a massive restructuring: In December, Jim Atchison stepped down as CEO, although he has stayed on both as a consultant and vice chairman of the board. Chairman David D'Alessandro is currently serving as interim CEO, but a permanent replacement has not been named, and it is unclear how Brown's new role will affect that decision.
The week that Atchison's departure was announced, SeaWorld also said they would lay off more than 300 employees in an effort to cut costs.
The company has been swirling in controversy since the release of the 2013 documentary "Blackfish." With the layoffs, struggling stock prices and the departure of several major corporate sponsors, it's clear that SeaWorld will need to make major changes to restore its public image.
"SeaWorld needs to break out of the rut it's in and go in a new direction that de-emphasizes and even eliminates the animal shows," Naomi Rose, Ph.D., a marine mammal scientist with the Animal Welfare Institute, previously told The Dodo.
Before becoming CPOO, Brown was the park president for SeaWorld Orlando, Busch Gardens Tampa and Busch Gardens Williamsburg, in addition to having served as the corporate vice president of operations.
The company also announced Friday that Donald Mills was appointed to Orlando park president, and Terry Prather, who previously held that role, will become SeaWorld's corporate vice president of operations.