Pro Baseball Player Called Out By Former Teammate For Posing With Dead Elk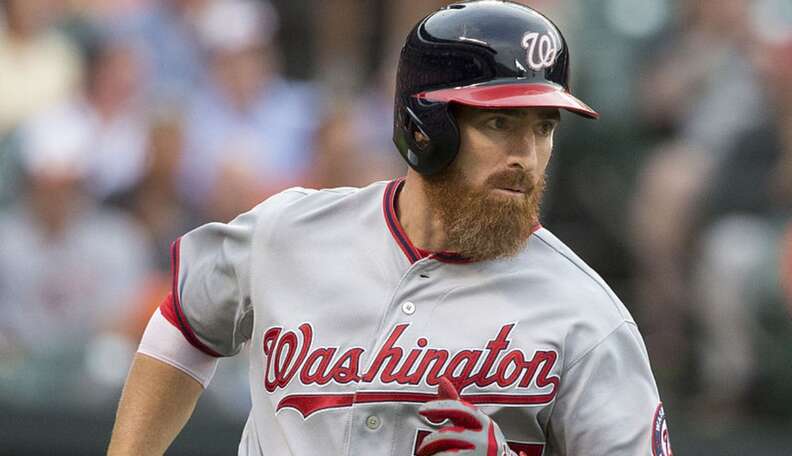 <p>Flickr: Keith Allison</p>
<p>Flickr: Keith Allison</p>
Major League Baseball free agent Adam LaRoche embarked on quite a controversial adventure on Wednesday.
LaRoche tweeted a photo of himself that afternoon next to an enormous dead elk, which he had presumably shot with the gun featured in the photo. The picture was captioned with "Thank you Lord for the Rocky Mountain Elk!" with the hashtag "BuckCommander."
Not everyone was appreciative of the pic. Los Angeles Dodgers pitcher Dan Haren responded by tweeting a seemingly critical remark, "Poor elk, just minding his own business eating some leaves and boom, dead. At least you're having fun."
The exchange was considered rather unusual. Haren is not known for speaking out on animal activism issues. Haren and LaRoche are former teammates from the Washington Nationals.
Elk populations are not even close to what they once were in North America, due to overhunting and habitat loss. They are now found almost exclusively in Rocky Mountain states and Canada. While the Division of Wildlife Resources considers hunting in moderation to be a method for managing the population, elk continue to face habitat challenges as they are confronted with urban and agricultural development.