Prince William, David Beckham And Others Team Up Against Wildlife Trafficking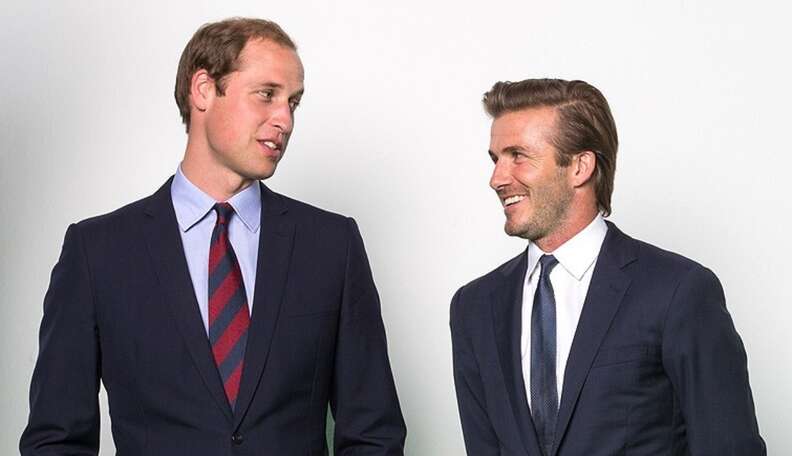 A trio of celebrity wildlife advocates came together for a public service announcements this week to denounce wildlife trafficking and the rhino horn trade. Set on the pitch at London's Wembley Stadium, the trio walks through a herd of computer-generated rhinos, to illustrate the number of wild rhinos living in the wild.
Each of them has led campaigns against wildlife trafficking in the past -- Prince William with his conservation group United for Wild, and Beckham and Ming's work for elephants with WildAid. The timing is impeccable -- world leaders are converging on London right now for a conference aimed at ending wildlife trafficking and the ivory trade.
Also releasing a video this week against wildlife trafficking was Jackie Chan, who joined the African Wildlife Foundation and WildAid to create this video about the rhino horn trade in Asia:
ACTION ALERT: Wildlife Trafficking
Every year, wildlife traders reap a collective $10 billion to $20 billion in profits from poaching and trading products like rhino horn, ivory, alligator skin, tiger paws, eggs, bushmeat, live animals used as pets, and much more -- not to mention illegal live animal sales. HSI has developed this guide to help avoid buying products made from this illicit trade. Born Free USA has this helpful state-by-state guide on which animals are illegal to own (many because they are illegally obtained). For more information, or to become more involved in this issue: WWF's anti-trafficking campaigns, Save The Rhino, and Traffic.