Prime Minister Of Japan Intends To Resume Whaling, Defying International Court Ruling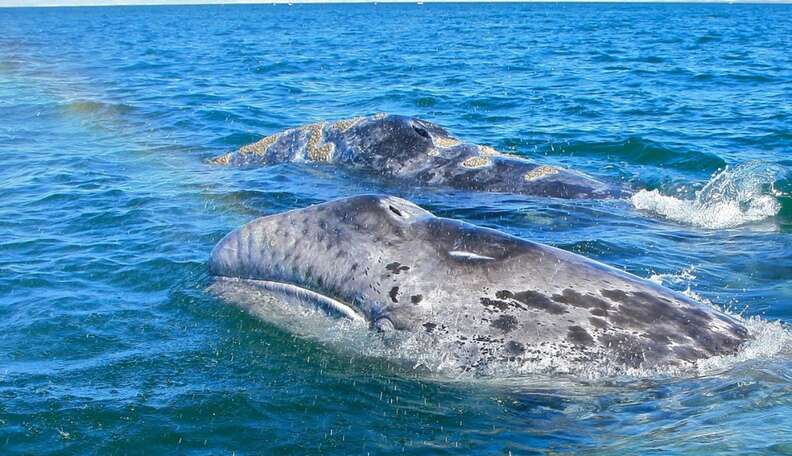 Three months after the International Court of Justice (ICJ) ruled that Japan's Antarctic whaling program was "unscientific," the country's Prime Minister Shinzo Abe has announced that Japan intends to continue whaling.
"I want to aim for the resumption of commercial whaling by conducting whaling research," Mr Abe said, according to BBC. It's not yet known how Japan will continue to whale, given this year's ruling, but BBC reports that the country intends to "redesign" its program, likely to catch fewer whales and to publish more research.
Despite a global moratorium on whaling that was enacted in 1986, Japan has continued, citing a loophole that allows for whaling for "scientific research." Under the whaling program, known as JARPA II, the country killed 3,600 Minke whales since 2005. Proponents argue that the program is based on "scientific research" into whether whaling could be sustainably done -- a claim which the ICJ found was not justified. The case was originally brought by the government of Australia in 2010.
Conservationists have fought against whaling for years. Candace Crespi, campaign director for the Oceanic Preservation Society, told The Dodo that the program is based on "bogus" science.
"This has nothing to do with tradition, and is purely about money and greed," she said. "When will Japan join the rest of the 21st century?"
Despite a decades-old international moratorium on commercial whaling, Japan, Norway and Iceland continue to kill thousands of whales every year under the guise of "scientific research" and banner of "tradition." Join us in demanding that these defiant whaling nations put an end the deadly practice once and for all.
[rebelmouse-campaign #StopWhaling target=1000 increment=500 twitter_share_message="Join me in urging the global community to demand that nations #StopWhaling" call="**Sign this petition** or share on Facebook, Twitter and Instagram with **#StopWhaling**" theme=dodo]