Street Dog Finds A Home Just In Time To Have Her 6 Puppies
"There are a lot of wild beach dogs in the islands, and this little girl was one of them."
When Kathy Alston came across a 6-month-old dog wandering the streets in St. Kitts in the Caribbean, she knew she had to help - and then she realized the dog was pregnant.
"There are a lot of wild beach dogs in the islands, and this little girl was one of them," Alice Alston, Alston's daughter, told The Dodo. "A friend of my mum's from another village saw her and told my mum about her. My mum is a vet tech who loves all animals and takes in fosters all the time, and wanted to give the dog a secure place to give birth."
Alston knew she couldn't leave the soon-to-be mom trying to fend for herself on the streets. She took her in and made her as comfortable as possible, and on November 12, six beautiful puppies were born.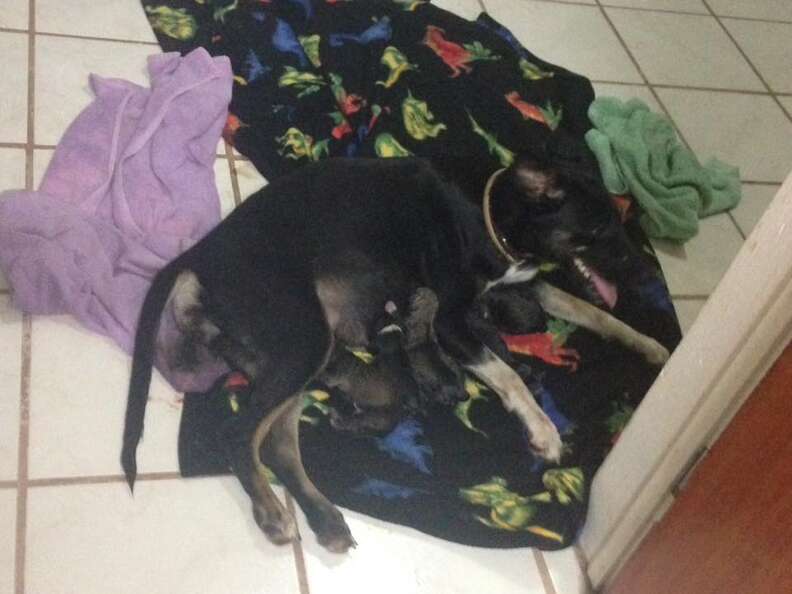 Shortly after they were born, one of the tiny puppies stopped breathing, but Alston was able to resuscitate her and save her life.
The mama dog, later named Jo-Ellen, was incredibly grateful to Alston for saving her and her puppies ...
... and she herself turned out to be a wonderful mom, too.
"Jo is apparently a natural mother, and also loves to play with my mother's other young dog, Dean," Alston said.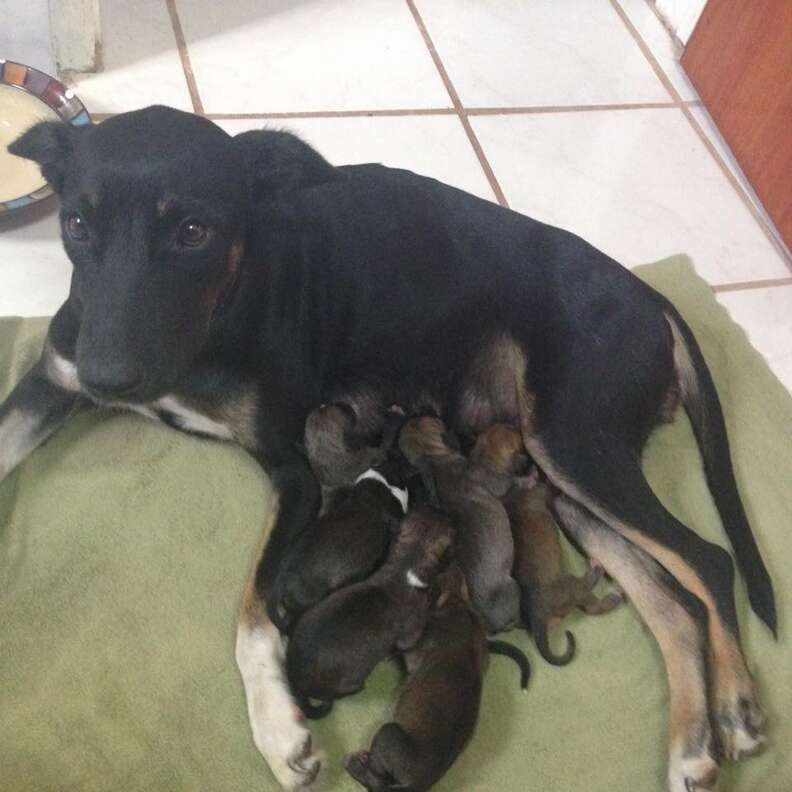 Slowly but surely the six puppies grew ...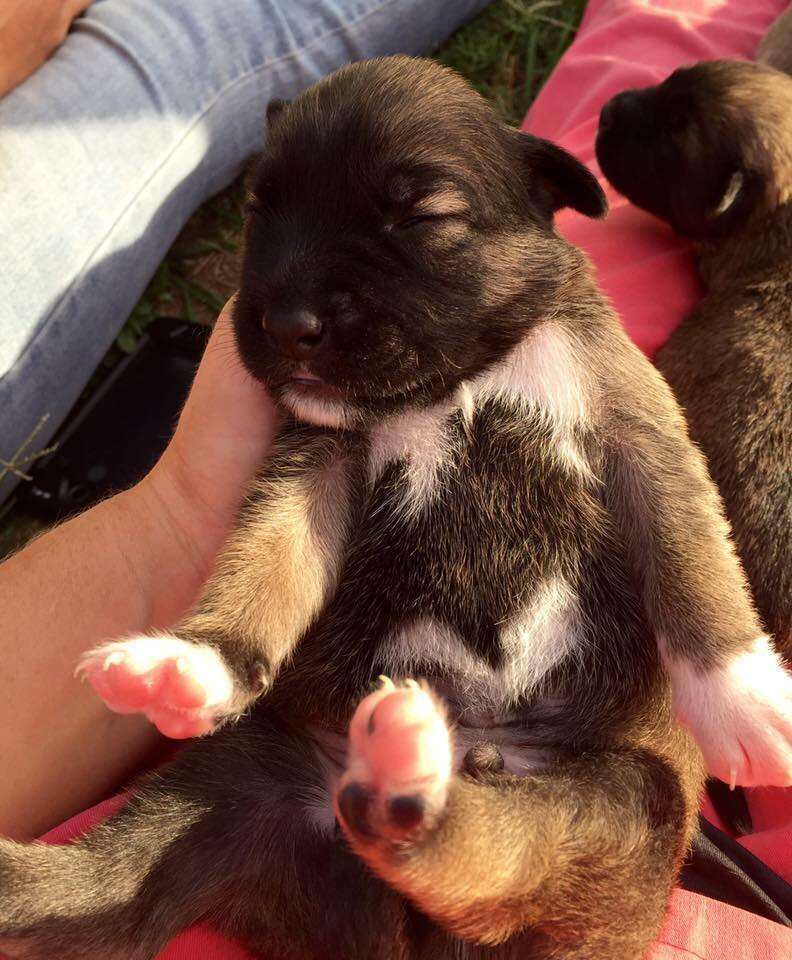 ... until by December 1, all of their eyes had fully opened.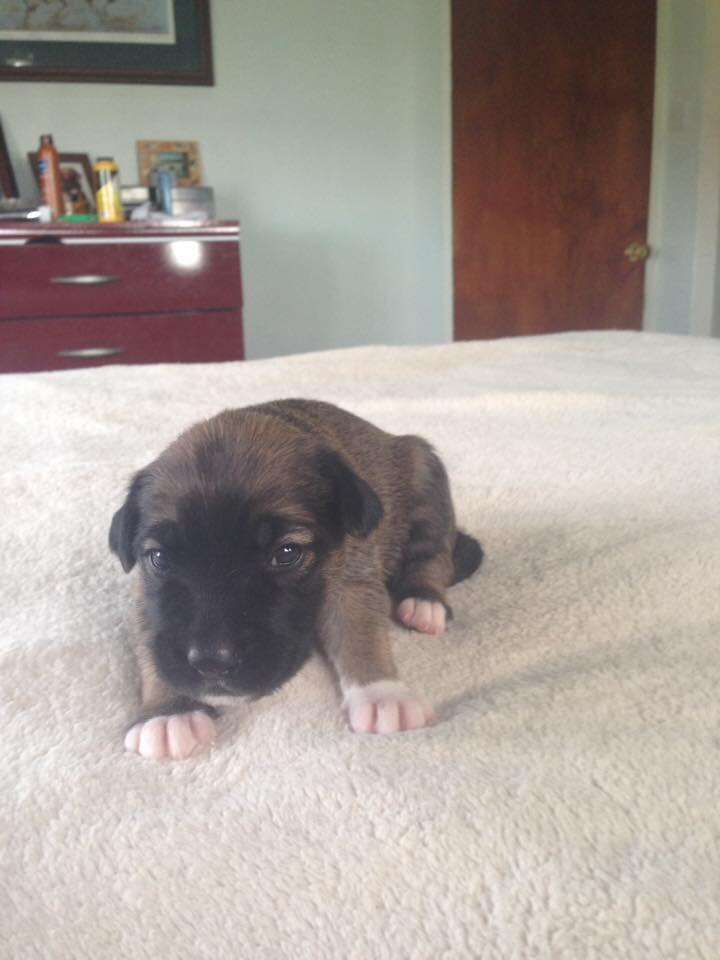 "The puppies are all working very hard on the whole walking thing and are starting to get the hang of it," Alston said.
Some of Alston's vet tech friends have already agreed to adopt a few of the puppies ... and after all they've been through together, Alston is considering keeping Jo-Ellen as her own.
Jo-Ellen and her puppies had a very uncertain beginning, but thanks to Alston, they're ready to find families who will love them forever.