People Find Pregnant Pit Bull Shut Inside A Dumpster
She's the best mom — and her puppies are PERFECT.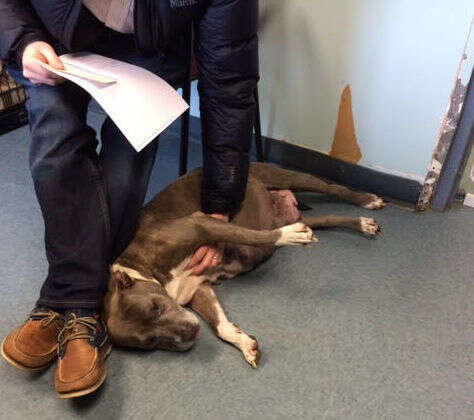 The person who did this took the time to close all the doors on the dumpster so the dog couldn't escape. If not for a resident who happened to put her trash out before pick up day, the dog would have been dumped again, only this time into the jaws of the sanitation truck's compactor.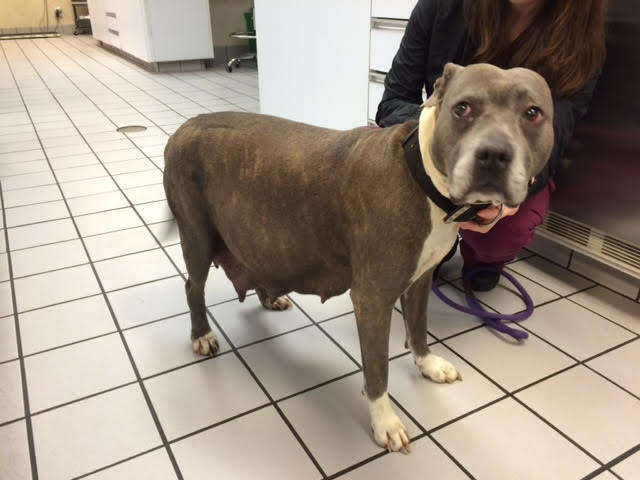 Muller rescued the dog and immediately realized that although she appeared to be about 6 - almost a senior - she was pregnant and close to delivery. Examination at the shelter indicated this was not her first litter and that she had likely had many litters in her life. She was treated for exposure and given a safe, warm kennel where she could stay until her babies were born.
Christie Chipps Peters, director of RACC, told the Dodo that several people came forward to reclaim Mary when they saw news footage about her - possibly because they wanted to sell her puppies.
"There were people that wanted her because she was a pregnant pit bull, " said Peters. "But no one had proof of ownership. They just wanted to have her."
Two days before Christmas, Mary delivered eight puppies. Sadly, one was stillborn. But the rest of the litter is doing great. Peters calls them "little fatcakes of goodness."
"Mary is just the sweetest dog, " Peters said. "She is the nicest girl even with a litter of new babies. Even after her ordeal."
The shelter is currently accepting applications for the puppies, who will be available once they are weaned. And Mary will need a home, too. A home where she can be a dog, not in a dumpster and not bred for money.
If you have any information regarding this crime against Mary, please contact Richmond Animal Care and Control at 804-646-5573.