Before she was lovingly known as Murphy Brown, a donkey at a "kill lot" in north Texas just had a number for a name.
"Oftentimes, the horses or donkeys are old, or the owners lost their property, or the owners passed away or simply are unable to care for them and they are sold to auction," Sarah McGregor, a spokesperson for Becky's Hope Horse Rescue, told The Dodo recently. "If they are not bought at auction by people or other farms, the slaughter pipeline will buy up all of the animals and resell them."
Luckily, people from Frisco, Texas, saved this nameless donkey, along with a few other needy animals, just in the nick of time last December.
They named her Murphy Brown, presumably after the classic sitcom.
This particular Murphy Brown was quite round around the middle - and soon the whole staff at Becky's Hope was suddenly on baby watch.
After what could have been as long as 14 months of pregnancy, Murphy began to show labor signs. Rescuers at Becky's Hope were up all night with Murphy in the barn, helping her deliver.
Finally, the little one came: a baby boy. And Murphy nudged him to his feet with her nose.
Rescuers named Murphy Brown's baby Charlie Brown.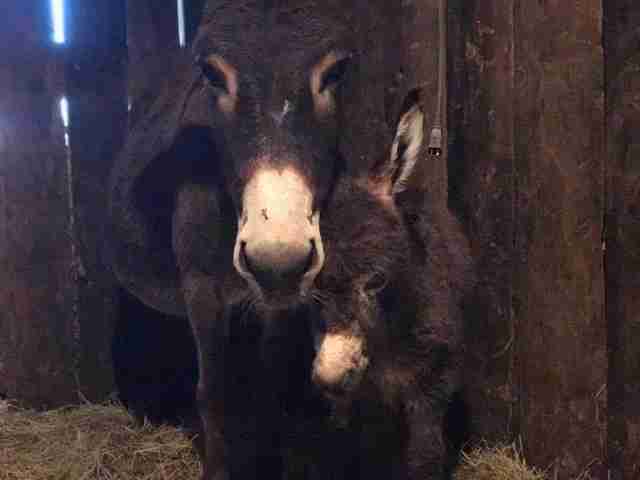 "Happy and healthy!" Missy Smith, a volunteer for Becky's Hope, told The Dodo about Charlie. "That's all we ask for."
It's hard to think about how close this family came to not existing at all.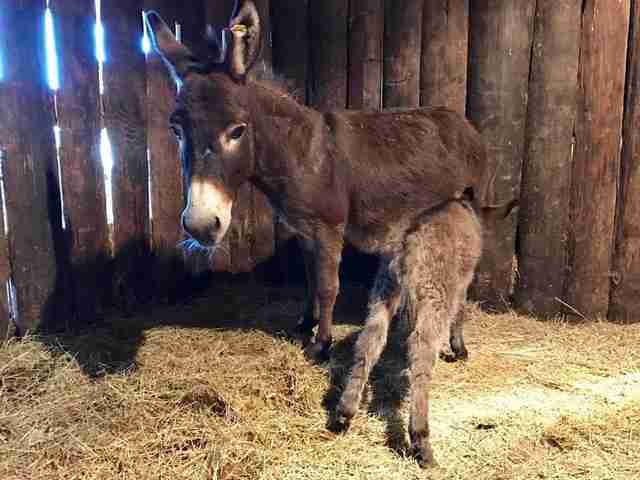 Luckily, neither Murphy nor Charlie have to think about that.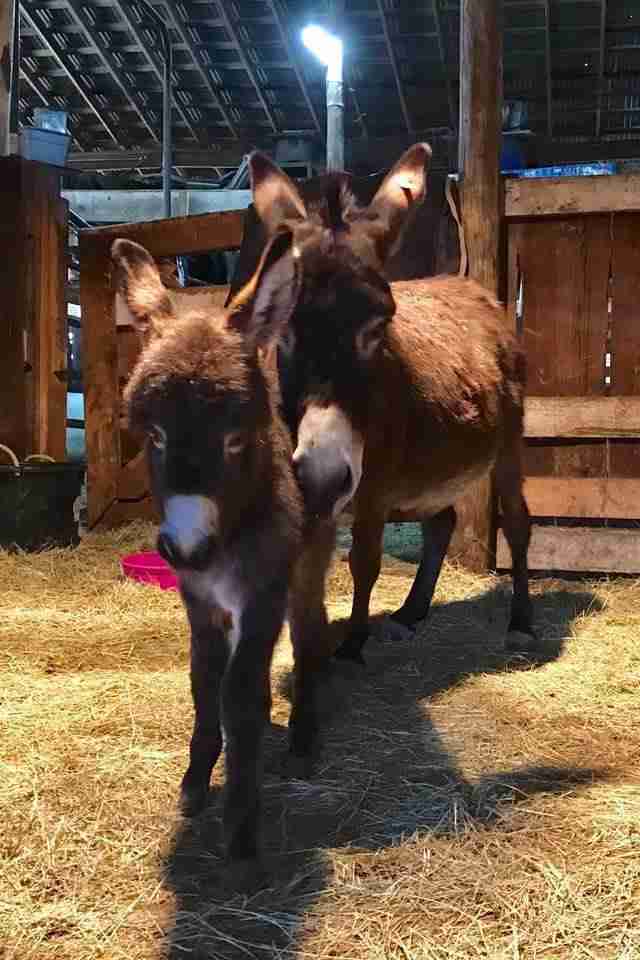 "To think, two months ago we were thrown away and headed to slaughter and then the freedom trailer arrived and brought us all home," Bubbles, a now-famous horse rescued along with Murphy, posted on his Facebook page. "This is what rescue is about."
To support Murphy, Charlie and all the other animals given a second chance at Becky's Hope Horse Rescue, you can make a donation.