Dog Found On The Side Of The Road — Only Weeks Away From Giving Birth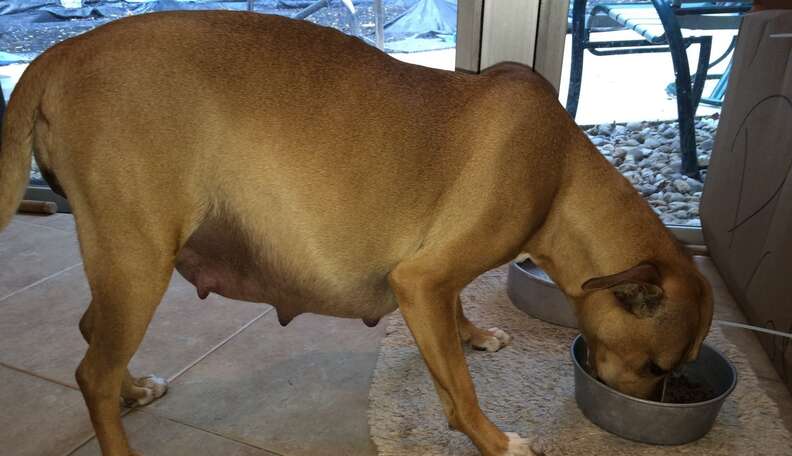 <p><strong>Karen Altieri</strong><span></span></p>
<p><strong>Karen Altieri</strong><span></span></p>
When Missy was found, she was lost, confused - and pregnant.
The young dog was wandering around in Levy County, Florida, and was taken in by Levy County Animal Services. She was also found with a male dog, who was assumed to be the father of her babies. Due to her very pregnant state she needed prenatal care and extra attention as soon as possible, which is why Paws Rescue Group in Seminole, Florida stepped up to help.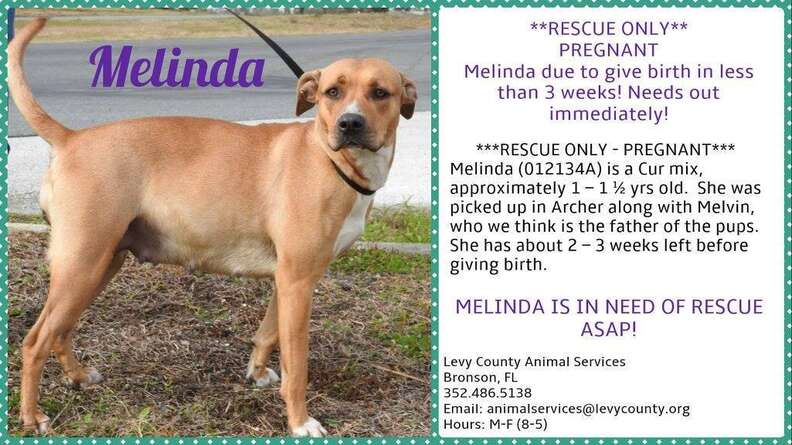 "Paws is dedicated to rescuing homeless and abandoned animals, primarily dogs from high-kill shelters," Barbara Hastings, founder of Paws Rescue Group, said in a press release sent to The Dodo. "We especially try to save those that have no other chance of survival."
Missy likely wouldn't have made it out of the shelter if it weren't for Paws Rescue Group, which immediately sent her to her foster mom, Karen Altieri.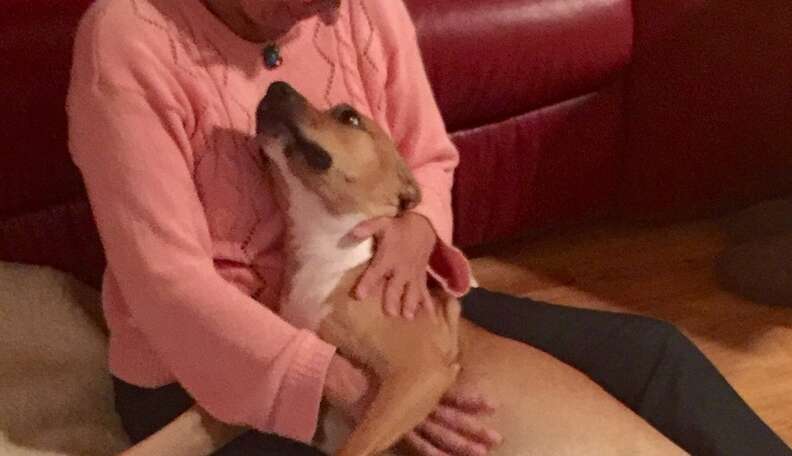 "When I first saw Missy walk through my door I thought, oh gosh, she is a puppy herself," Altieri said in the release. "Within two weeks she almost doubled in size due to the pregnancy."
Missy wasn't showing much when she was first rescued, but soon became very visibly pregnant, very quickly. "We had no idea how many puppies she was carrying," Altieri said. "It was difficult for her to walk or scratch herself."
Less than three weeks after being rescued, Missy finally gave birth - to 12 puppies.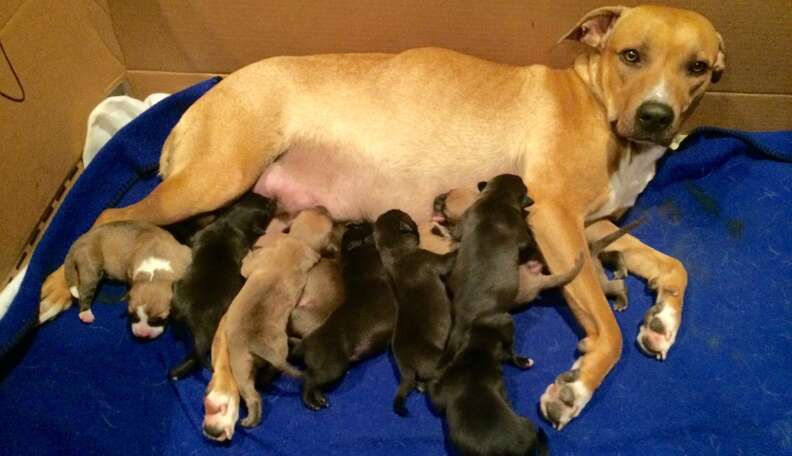 Unfortunately, two of the puppies didn't make it, leaving Missy with 10 healthy babies: eight boys and two girls. After being alone for so long, Missy suddenly had 10 little puppies who loved her more than anything.
Missy stepped up to the plate immediately and was an absolutely wonderful mom. Ten babies to tend to could get a little overwhelming, but Missy handled it like a pro.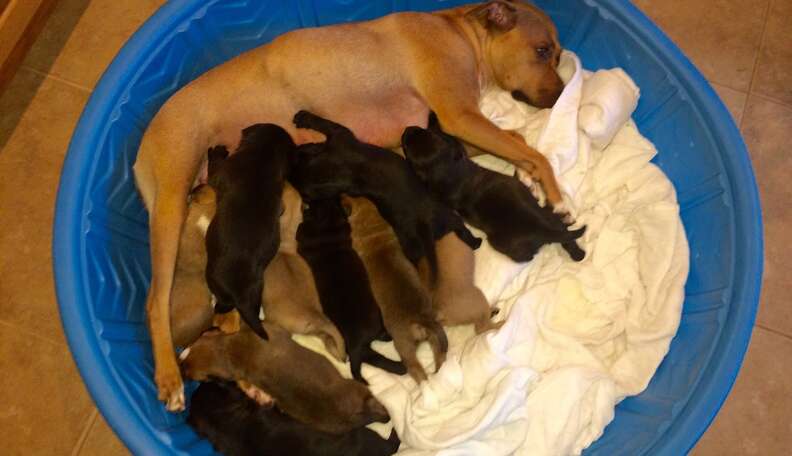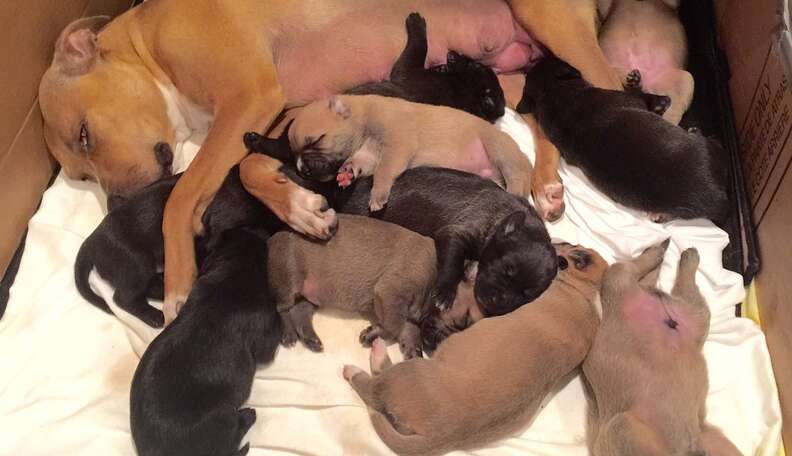 ... and, above all, watched them grow ...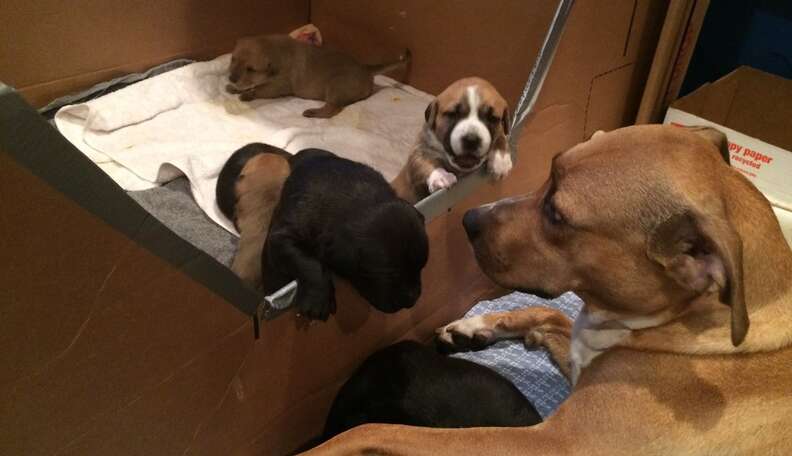 ... and grow and grow some more.
Eventually, the puppies were old enough to be adopted out. People drove from all over Florida to come and give the little puppies their forever homes.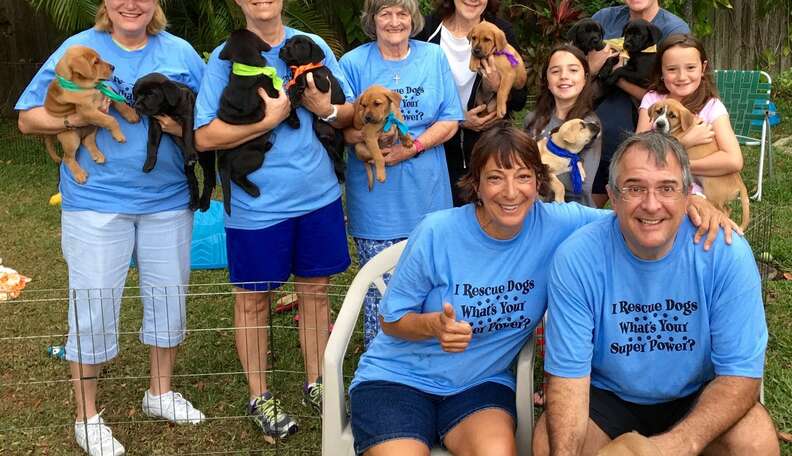 Once they were all adopted, Missy was finally able to be adopted as well. After living alone and pregnant on the streets, Missy finally found her forever family.
"I had been thinking about adopting a dog, but once I learned about Missy, I knew that she was the one for me," Tammy Kulakowski, Missy's new mom, said in the release. "She even looks like the rescue dog my son has - quite a coincidence!"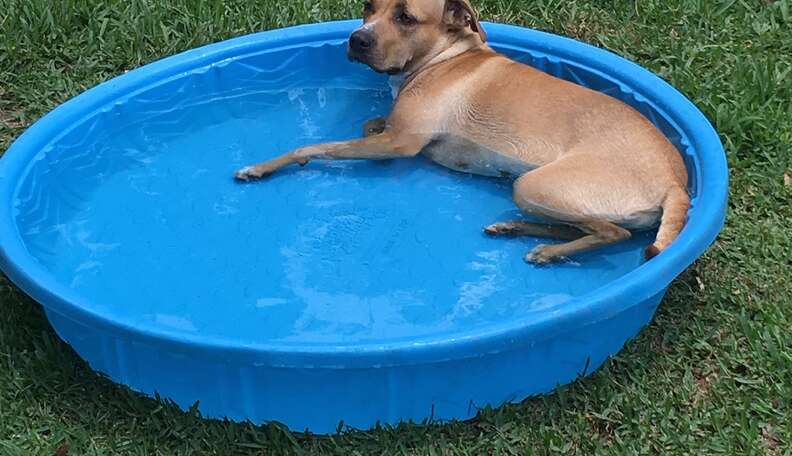 After going through so much, Missy is now living her happy ending, and so are each one of her babies.
To help PAWS Rescue Group save more dogs like Missy, you can make a donation here.