Circus Elephants Who Were 'Shackled In Spike Chains' Are Finally Free
<p>Wildlife SOS</p>
<p>Wildlife SOS</p>
6/4: This story has been updated with a response from the Rambo Circus.
Four elephants who spent their lives performing in a circus - and shackled in chains between shows - are finally learning how freedom feels.
And taking some much-deserved mud baths.
Wildlife SOS rescued them last week from India's Rambo Circus, in what its Facebook page described as one of the most "dangerous, exhausting and complicated rescues to date." The entire ordeal took more than two days.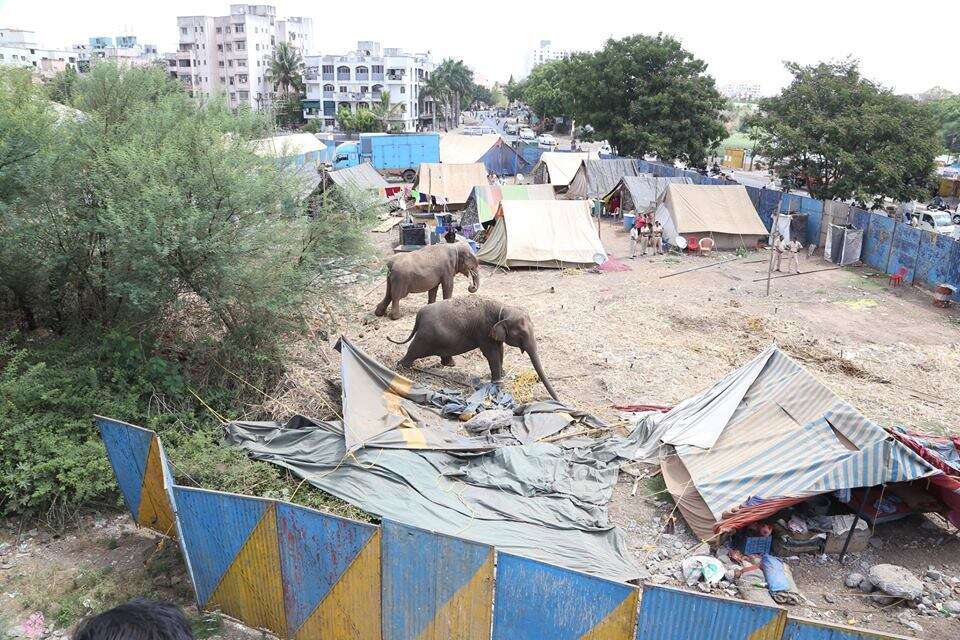 "It was shocking to witness the inhumane conditions that the elephants were kept in, shackled by spiked chains and denied any chance at a natural life," Geeta Seshamani, cofounder of Wildlife SOS, said in a statement. "The elephants in this circus were a priority [for our team] as they were in terrible distress."
Wildlife SOS accuses the circus of restraining the elephants by the front and back legs when they weren't performing, and denying them fresh water as well as any chance to exercise.
The Rambo Circus claims that these are "false accusations," and told The Dodo, "We never mistreated any animals."
"The mental and physical health status of these elephants is very poor," Rhea Lopez, Wildlife SOS's elephant campaign manager, said in a statement.
Pearl, Ruby, Goldie and Sylvie - nicknamed the Precious Four - were driven to a facility in Pune, India, where they're still resting and receiving medical treatment.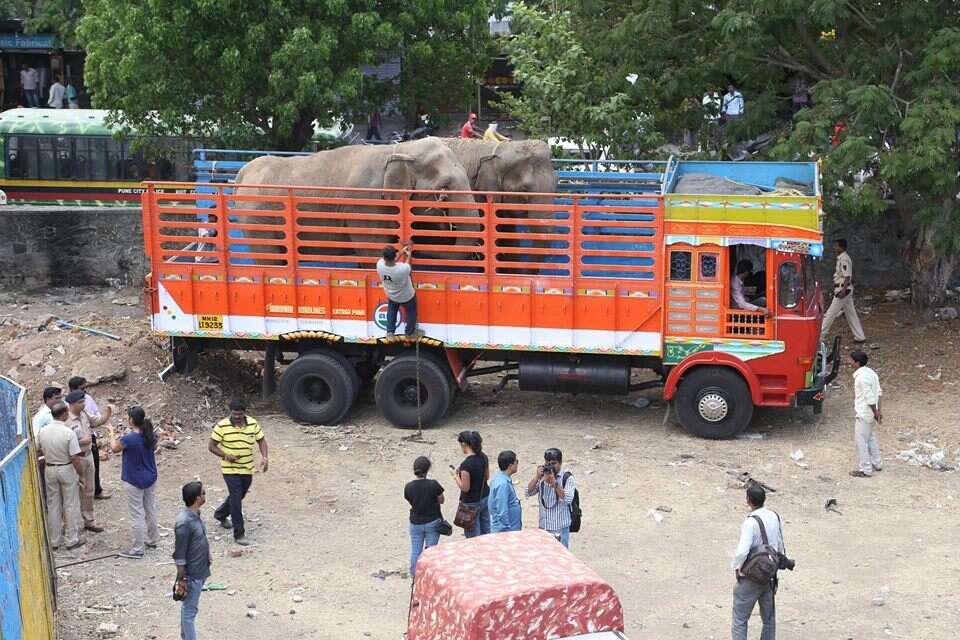 Pearl and Ruby are close because they entered the circus around the same time; Goldie is the oldest, and Sylvie is her daughter, according to Wildlife SOS.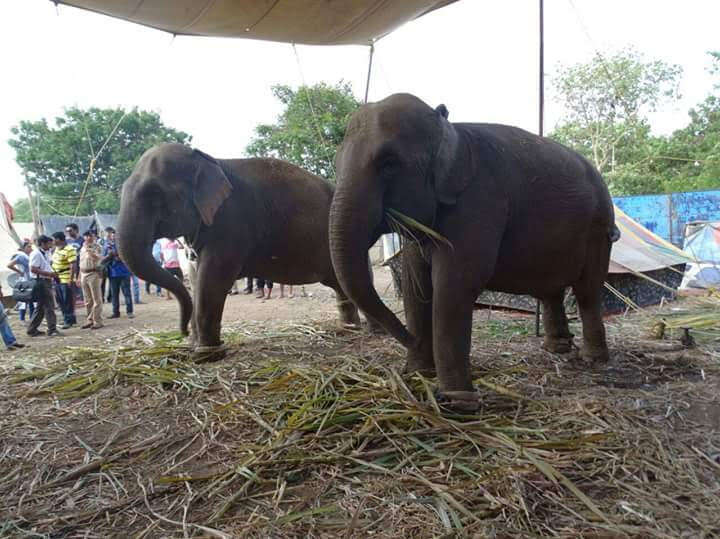 A veterinarian at the facility is providing foot care for the elephants, and they've also been given deworming tablets - hidden in fruit, with a sugarcane chaser, of course, John Pecorelli, communications director for Wildlife SOS in the U.S., told The Dodo.
"We also created a temporary pool for them, but it's been so long since they've had access to water like this that they are still a bit shy about fully submerging themselves," Pecorelli said. "Still, Sylvie went about halfway in and played for a bit, and Goldie put her trunk in and gave herself a mud bath."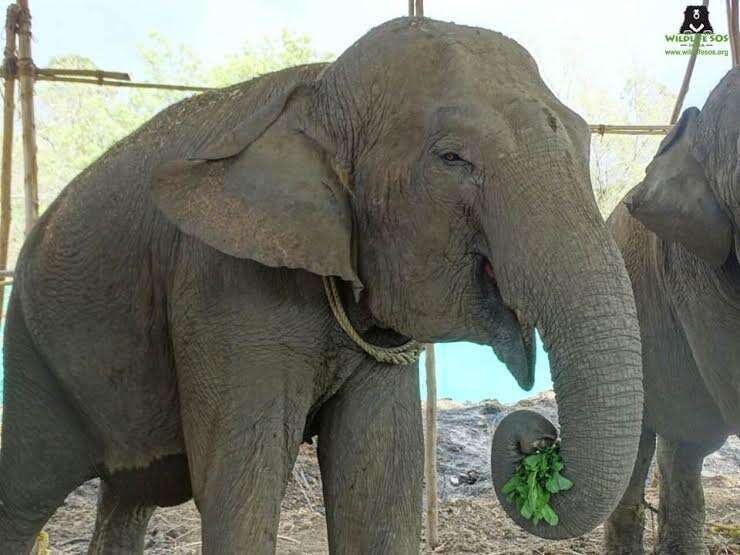 As soon as Wildlife SOS receives government transport papers, the elephants will be taken to their permanent home at one of the group's Elephant Care Centers, according to Pecorelli.
Wildlife SOS recently wrote on Facebook that the circus is trying to challenge the removal of the elephants - and wants them back. According to Wildlife SOS, the elephants were removed with the help of the police, forest department officials and other NGOs after the circus was no longer recognized by the Central Zoo Authority and banned by the Animal Welfare Board of India.
As the Wildlife SOS team deals with legal matters, the elephants are just beginning their recovery.
"Goldie and Sylvie are completely oblivious to all of this," the group wrote on Facebook. "The mother and daughter are enjoying the fresh spinach. These treats appear to be their favorite!"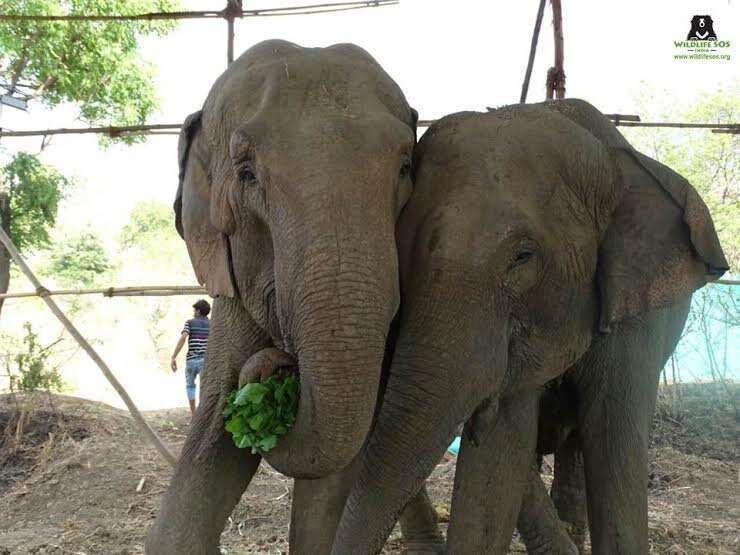 To help with the care of the Precious Four, and with future rescues, you can make a donation to Wildlife SOS here.