[Editor's Note: Photographer Yun-Fei Tou calls this series "Memento Mori." Yun-Fei's photos artistically remind us of the fate millions of animals face in the shelter system.
This story is part of our Story Behind The Shot series. Got a great shot? Got a great story? Join The Dodo and tell us about it.]
These portraits are taken on the very days when the dogs depicted are about to be put down or mercifully killed in public pounds run by governmental agencies in Taiwan. Utilizing the classic portrait style that originated in the early 19th century with the birth of photography as an art form, these photographs offer the viewer a chance to look attentively into a bleak future.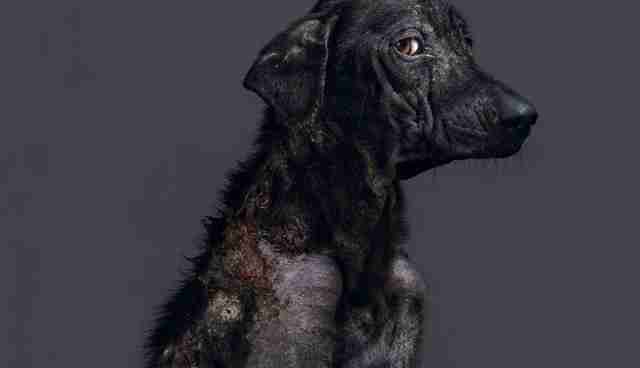 2011/11/28 10:54 a.m. Taiwanese Public Animal Shelter.
Time until euthanized: 1.2 hours
The purpose of this project is to arouse people's awareness of animals rights. People should view animal rights as a moral issue, rather than appealing to emotional affection. As Peter Singer wrote in his Animal Liberation, "The portrayal of those who protest against cruelty to animals as sentimental, emotional 'animal-lovers' has had the effect of excluding the entire issue of our treatment of non-humans from serious political and moral discussion."
2011/08/01 11:38 a.m. Taiwanese Public Animal Shelter.
Time until euthanized: 29 minutes
2011/06/13 11:44 a.m. Taiwanese Public Animal Shelter.
Time until euthanized: 40 minutes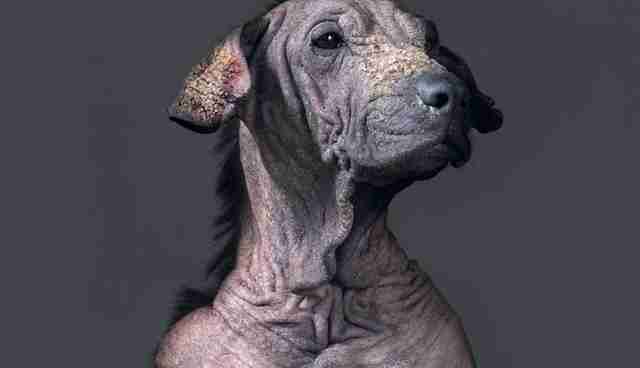 2011/10/24 12:09 p.m. Taiwanese Public Animal Shelter.
Time until euthanized: 1.9 hours
2011/09/23 12:58 p.m. Taiwanese Public Animal Shelter.
Time until euthanized: 1.1 hours
2012/12/10 10:35 a.m. Taiwanese Public Animal Shelter.
Time until euthanized: 43 minutes
2011/03/07 04:17 a.m. Taiwanese Public Animal Shelter.
Time until euthanized: 13.2 hours
[See more of Yun-Fei Tou's project "Memento Mori" here.]