Poor Gull Impaled on Skewer Have to be Sent Away to Heaven.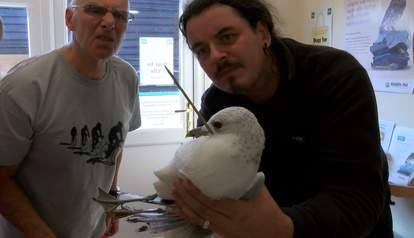 Warning - Graphic Images

We see a lot of horrible injuries at our wildlife hospital and unfortunately most of the time we never know the cause of them. However in the case of this gull, the cause seemed very obvious - a wooden skewer impaled in his chest! It was a strange injury because the thicker part of the skewer was inside and the thinner part outside... so how it managed to get impaled on it was a mystery! The gull was very feisty and full of energy, and on examination the skewer was found not to have damaged any internal organs. Sadly though, the examination did reveal a nasty open fracture on the bird's wing which we were not able to fix, so the bird had to be put quietly to sleep.

We always try to save every animal, but sadly sometimes it just isn't possible.. The good news is that 70% of the patients admitted make a successful recovery and go back to the wild, it just wasn't meant to be for this particular bird.