This Is The Face Of A Man Who Just Rescued A Kitten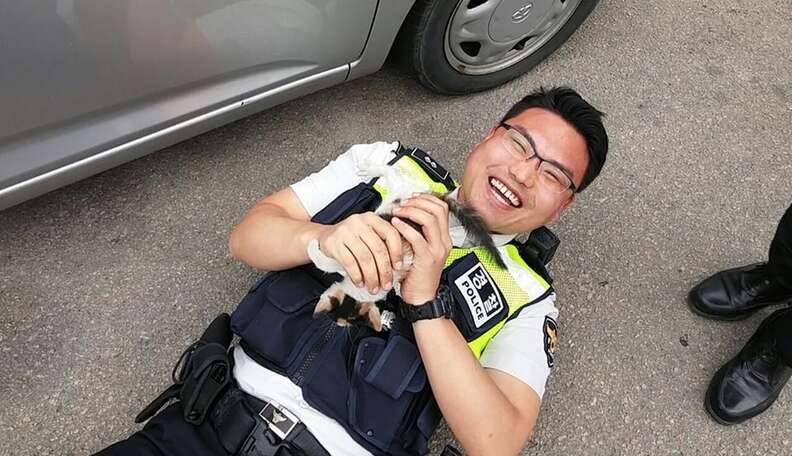 <p> <a href="https://www.facebook.com/gyeonggipol/posts/984446414920407" target="_blank">Facebook/gyeonggipol</a> </p>
Is there anything cuter than a man in uniform going out of his way to rescue a tiny kitten? This police officer in Suwon, South Korea, was all smiles after he coaxed a little homeless kitten out from under a car last week - and now the kitten is safe and on her way to a happy ending.
The Suwon Police Department uploaded these photos to its Facebook page of one of their officers going above and beyond the call of duty to rescue the stray kitten. The animal-loving officer lay down on the ground next to a car until he could get the little gal to come closer to him.
Finally the officer got the little critter safely in his arms - and he couldn't stop smiling!
According to the English-language site allkpop, the little kitten was cold and wet, "taking shelter" under a parked car. But thanks to the committed officer who took the time to coax her to safety, she'll be adopted into a forever home.