Tiny K9 Officer Joins Police Force Just To Cheer Everyone Up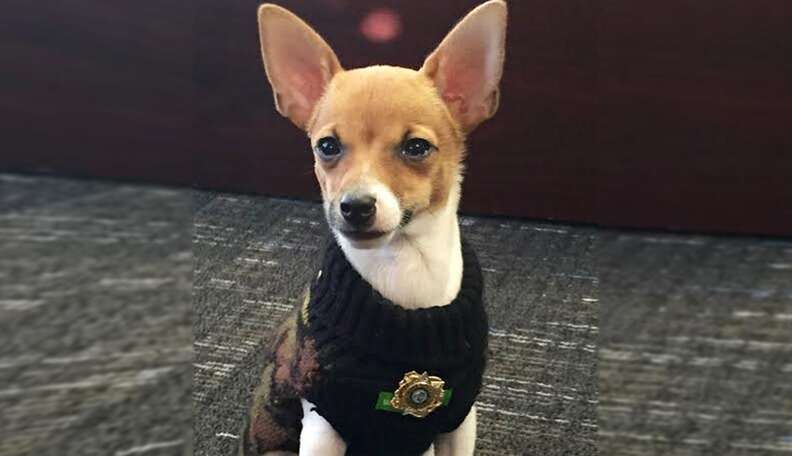 <p> Stephanie Gonzales<span></span> </p>
He may stand only a few inches tall and be more fond of napping than fighting crime, but the newest recruit at one Utah police department is already proving to be an invaluable member of the force.
Meet Spoticus (or "Spot" for short), a tiny K9 unit whose job isn't to disarm suspects but rather his fellow officers.
"Technically, Spot is my dog," Woods Cross Police Department staffer Stephanie Gonzales told The Dodo. "But I brought him to work one day and everyone here just fell in love with him. He seems to just calm the officers down from all the bad calls they get. He just became part of the family here."
(Stephanie Gonzales)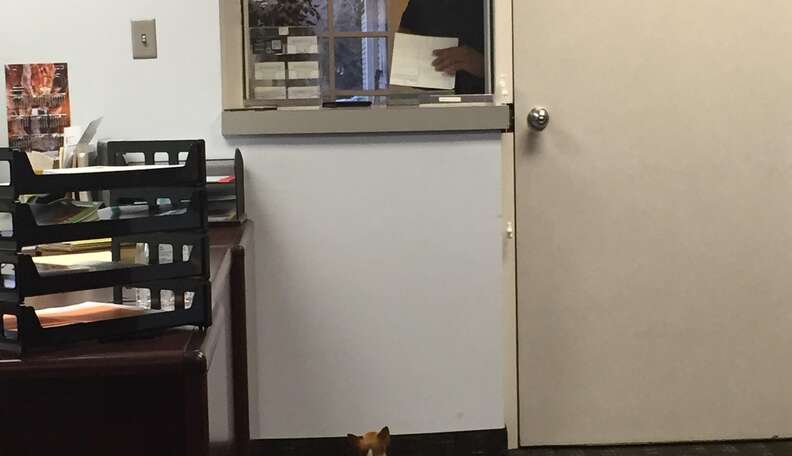 Since joining the force, the pint-sized, 11-week-old terrier pup has made a big difference by battling back the blues in his stressed-out colleagues.
"We have a detective who had gone on a really, really bad call and he came in just grumpy as could be. He was complaining about it and was quite upset - then, all of a sudden, Spot ran up to him and he said, 'Ooooh! A little puppy!' I mean, it totally changed his attitude. It was really quite nice," says Gonzales.
"He's like a therapy dog. He's here to cheer people up, to say good morning when they're walking in and going about their busy, hard-working days."
(Stephanie Gonzales)
Offering emotional relief to law enforcement might seem like taxing work, but Spot doesn't just fulfill his duties - he embraces them with a wagging tail.
"I know he enjoys his job because as soon as I get here in the morning and I put him down on the ground, he runs right to the door to wait for an officer to walk through so he can run up to greet them," says Gonzales. "He knows he makes an impact."
Amazingly, when Spot's not bringing smiles to officers' faces, he still finds time to do desk work, too.
(Stephanie Gonzales)
And Spot might even be an inspiration for future generations of dogs in the workforce.
"Numerous police departments have come and visited and they all say, 'Why can't we have a therapy dog?'" Gonzales says. "I think it will catch on eventually."