The booming international wildlife trade is decimating some of our planet's most exotic species - while earning the criminals involved $10 billion a year. Countries around the world, including the biggest consumers of the cruel industry, are taking action to stop it.
A coalition of 31 countries across Europe and Asia signed an agreement this week at a summit in Botswana pledging to "pursue organized criminal networks involved in the illegal wildlife trade," Bloomberg reports.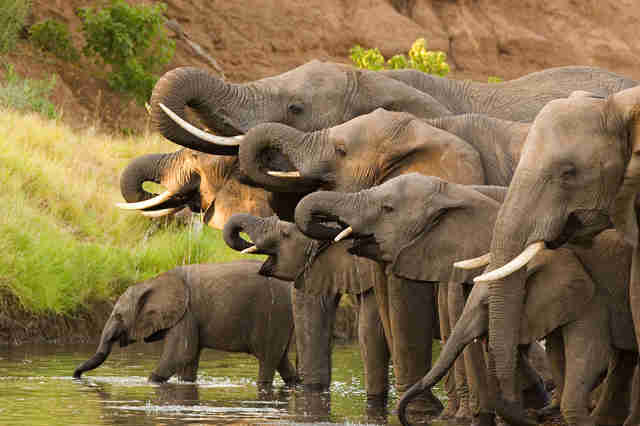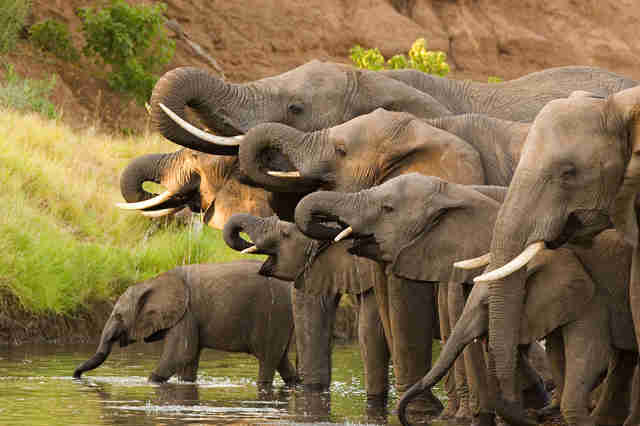 Aimed mainly at the illegal elephant ivory and rhino horn trade, which have been connected to money laundering and terrorist groups in the past, the agreement was particularly focused on organized wildlife crime. Dubbed the Kasane Statement, it included a pledge for countries to treat cases of wildlife trafficking as "predicate offenses," meaning that they involve money laundering or terrorist finance connections.
Botswana, the country with the world's largest population of elephants, held the Africa Elephant Summit this week at a resort in Kasane. During the event, the International Union for Conservation of Nature released new population figures showing that the elephant population declined from 550,000 in 2006 to 470,000 in 2013. Some warned that the iconic animals could go extinct in our lifetime.
Conservationists hope that the new agreement, which was signed by some of the world's largest ivory consumers, including China, Vietnam and the U.S., will lead to real action.
"The commitment to follow the money is a huge, innovative step that provides a mechanism to bring down the trafficking kingpins by hitting them where it hurts - in their pockets," said Steven Broad, executive director of TRAFFIC, one of the world's leading anti-poaching initiatives.
See this page for more information on how to stop wildlife trafficking.