Katie Krupp is no stranger to seeing strays linger around Detroit's east side. But on Monday, she ran into a surprise during her commute to work: a dog living inside the remains of a burned-out, abandoned house.
Detroit Pit Crew Dog Rescue
Theresa Sumpter, director of the Detroit Pit Crew, worked with volunteers to get the frightened dog to safety.
The rescue, however, was easier said than done. "I thought my heart was going to pound out of my chest when I saw her run near the edge of the roof like she was going to jump," Sumpter told The Dodo.
Detroit Pit Crew Dog Rescue
After a long 45 minutes, the rescue was complete - both the pit bull and the volunteers were able to make it out of the dangerous home safely.
Detroit Pit Crew Dog Rescue
The pit bull, a female who's thought to be around 16 months old, has since been named Juno.
Detroit Pit Crew Dog Rescue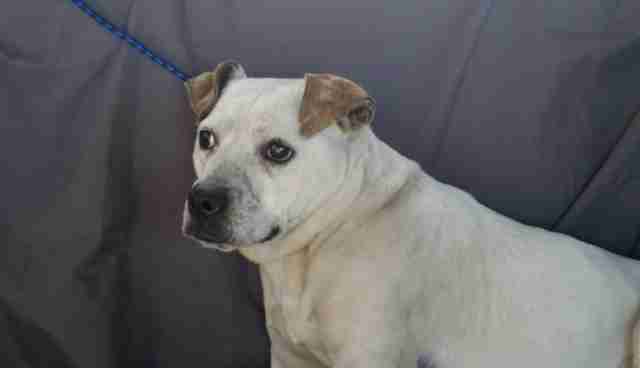 Krupp told WXYZ that she's already in love with the dog and is considering adopting her.
After Juno is all cleared health-wise, she will be put up for adoption and join a forever family - within the confines of a proper, much cozier house.
If you're interested in supporting the work of the Detroit Pit Crew, consider making a donation here. Want to adopt an animal in need? Get started at Adopt-a-Pet.com.