Cop Comforts Pit Bulls Who Were Abandoned On The Street
Rescuers named them Justice and Liberty.
A man was on his way to work early one morning in Orange County, Fla., when he came across something incredibly unexpected - two pit bulls, abandoned and waiting in the middle of the road.
It was 4:30 a.m. when Patrick Hennessey came across the dogs, one of whom was injured and clearly in need of help. They refused to leave each other's sides or move at all, scared and all alone, just waiting for someone to finally come and help them.
Hennessey contacted the Orange County Sheriff's Office, which sent two officers, Deputy Reed and Deputy Boggs, to wait with the dogs until Orange County Animal Services could come and collect them. As soon as the deputies arrived, the dogs seemed to realize they were there to help them, and seemed to instantly feel a little safer.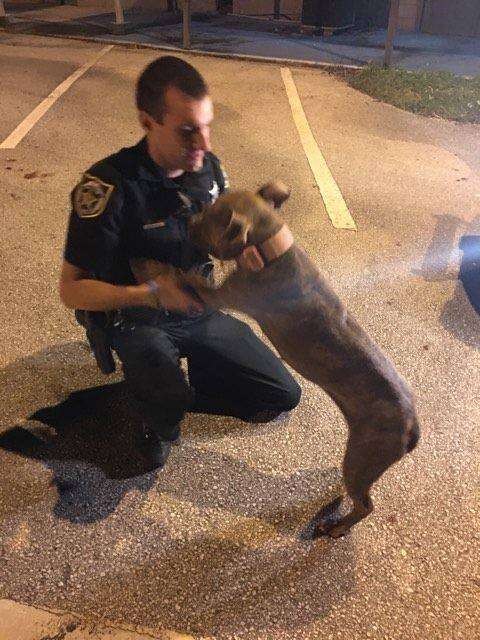 The two dogs snuggled up to the officers and let them hold them, and the officers even applied gauze to the injured dog's leg to help stop the bleeding.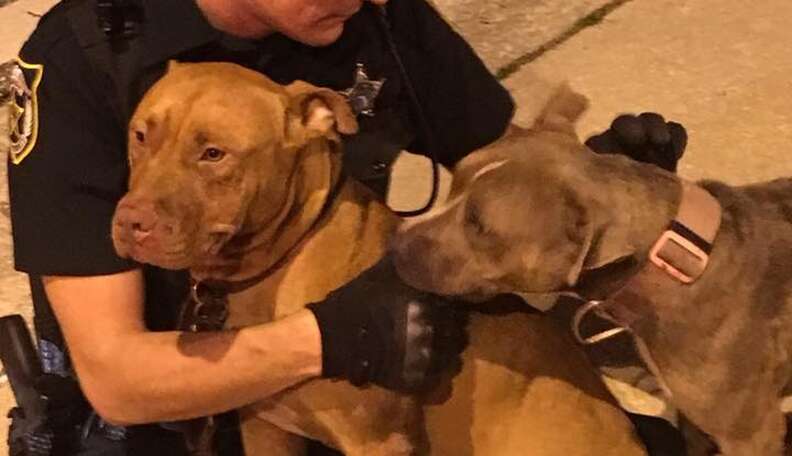 The dogs continued to hug and cuddle the officers until finally, Orange County Animal Services arrived to take the dogs off the street and safely into their care.
Shelter staffers named the dogs Justice and Liberty. They're doing so much better than they were when they were all alone in the middle of the road. As soon as they were rescued they stopped being scared, and had nothing but love to give to the shelter staff. They are sweet, playful dogs who love people and will make wonderful additions to any family.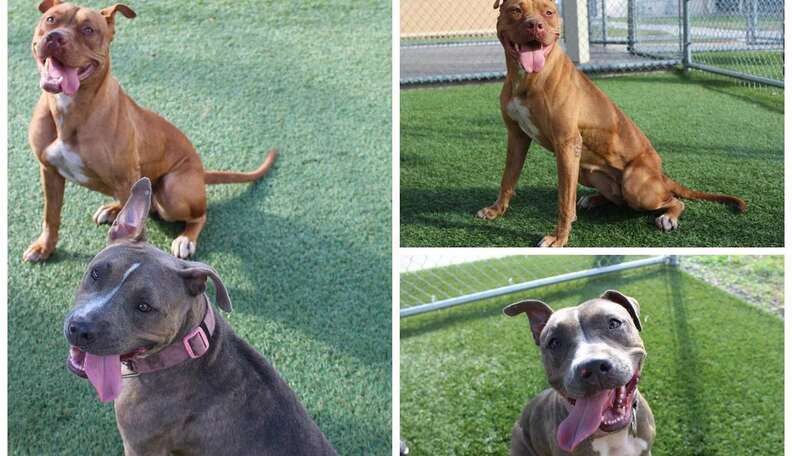 Both dogs are currently in isolation due to their injuries and their traumatic ordeal, but will be available for adoption soon.
"Deputies Boggs and Reed comforted the two scared dogs while waiting for Animal Services to arrive," Orange County Animal Services wrote on its Facebook page. "These two ladies are now safe and thriving in our care."