Tyson is determined to protect his home from a teeny tiny ladybug he's spotted on the bed.
He eyes it from close up.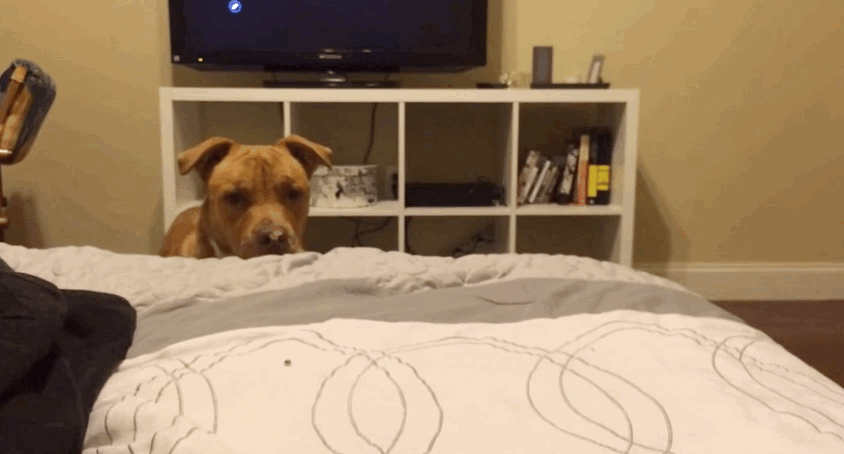 He even gets his paw over it, but that sneaky little bug gets away again.
Tyson is totally confused.
He made a valiant effort, but that tiny ladybug was just too much for him. Apparently some pit bulls can't even harm a ladybug.
You can see the whole epic struggle here: