Pit Bull Stands By Veteran With PTSD Amid Brewing Battle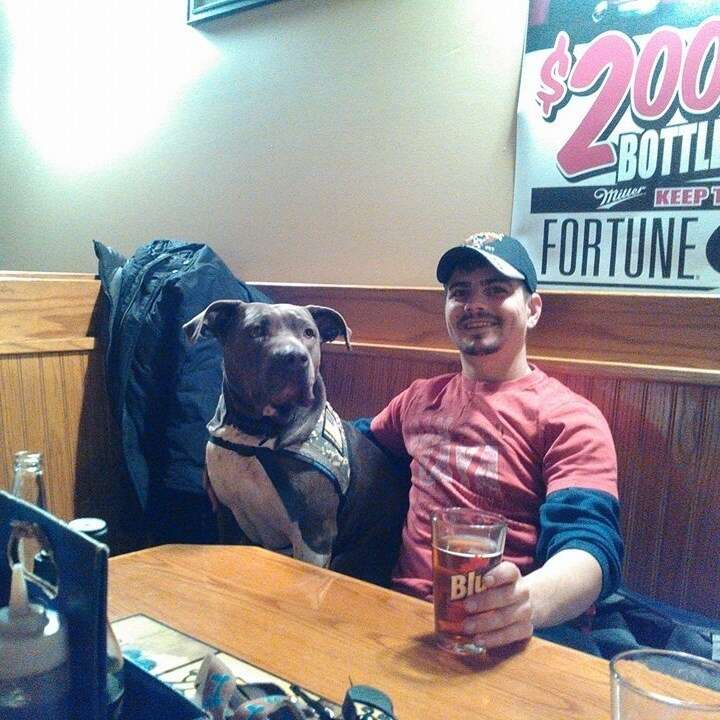 An ex-Marine with post-traumatic stress disorder is suing an Ohio city, saying that his service pit bull was repeatedly targeted for not wearing a muzzle.
Veteran Patrick Boyd adopted Veronica in July 2011, when she was 6 months old. She'd spent four months locked in a kennel, waiting to be used as bait in dog fights, before someone came to the rescue of the love-starved animal, Boyd told The Dodo.

That's when Boyd stepped in, and Veronica has been by his side ever since. "My dog is leashed to my heart," he said.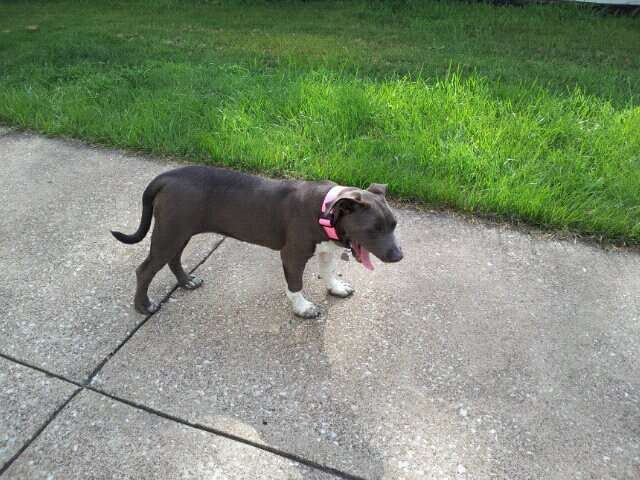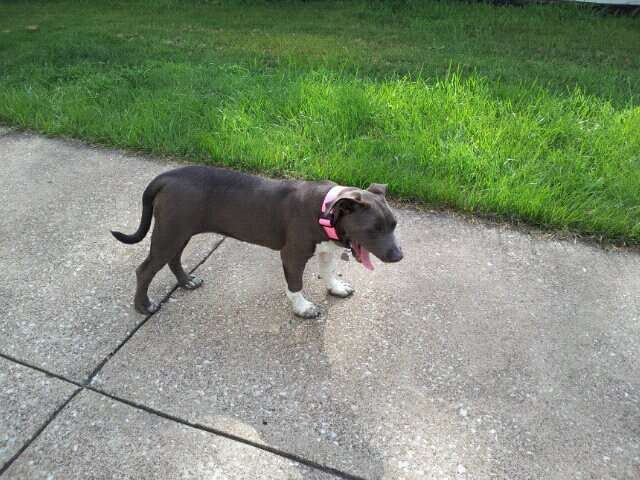 "With PTSD and the brain injury I sustained [while serving in Iraq], it's almost like permanently being in a rut," Boyd said. Before Veronica, his anxiety was so severe that he struggled to sleep or eat.

"I didn't trust people," he admitted. "But I found a deeper meaning with Veronica."
Boyd worked with a certification program to get Veronica trained as an emotional support dog. She follows him, Boyd said, so he can stop looking back in fear.

In May 2014, the city's animal warden - responding to an unrelated complaint - demanded Boyd muzzle Veronica in the dog park where she'd been a welcomed regular for years.

While Lakewood's breed-specific legislation dictates that pit bulls must be leashed and muzzled at all times, service dogs are an exception to the ordinance.
While pit bulls make wonderful service dogs, Veronica isn't the first to face breed-ism. Sadly, pit bulls are too often demonized, though sources as diverse as the Centers for Disease Control and Prevention and the White House have pointed out that behavior, not breed, is more likely to determine whether a dog might be dangerous.

In Lakewood, all pit bulls are considered "dangerous," says the breed-specific legislation that outlines severe and costly restrictions for pit bull owners. This May, the city's pit bulls and their proud owners will march to protest the ban.
Boyd maintains that Veronica is a loving, nonaggressive dog. "There are no bad breeds," he said. "Only bad trainers."

The City of Lakewood did not respond to The Dodo's request for comment.