Rescued Pit Bulls Can't Stop Kissing Each Other
"They will need a large dog bed to share."
Daisy didn't have an easy start to life, and it showed in her fear of the world.
She's one of 27 emaciated dogs found this summer, along with 11 dead ones, in a filthy home so morbid an investigator said it was "like 'Silence of the Lambs.'"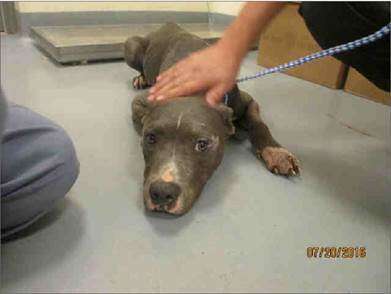 So when Daisy arrived at her foster mom Debbie Munson's house in September, she was understandably terrified of the people she encountered. For a few months, with Munson's care, Daisy slowly came out of her shell - but she still seemed scared much of the time.
Then Daisy's Prince arrived.
Prince had come from a home where he and two other dogs were being neglected. Around Thanksgiving, Munson agreed to foster him, too, through the nonprofit It's The Pits.
From the moment he arrived at her home in Murrieta, California, Prince awakened something wonderful in Daisy. "She really has blossomed with him," Munson told The Dodo. "He just makes her feel at ease."
So now Munson has these two lovebirds on her hands, and on her couch, and on the dog beds and basically all over the place cuddling, napping, playing, taking car rides, being bathed, sharing toys and smooching, so much smooching.
"All the time," Munson said. "They're just adorable together."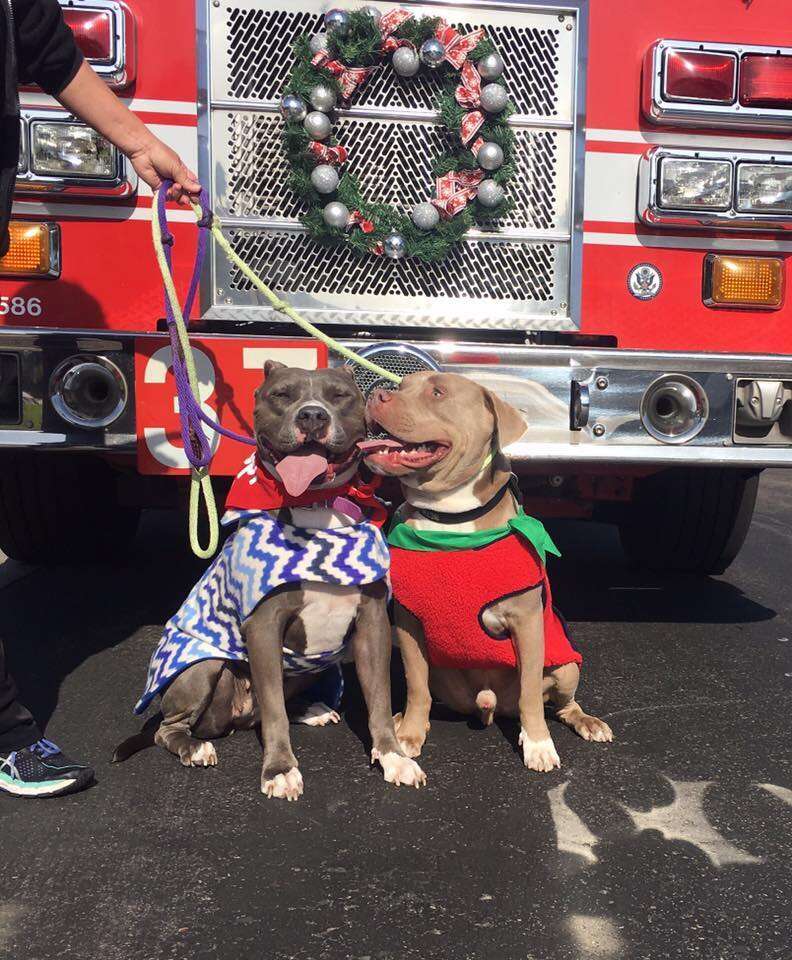 The next step now is for these two to settle down for good, and get adopted into a loving home - together, of course.
It's the Pits would like to hear from potential adopters in southern California. Foster coordinator Shann Lyles said these two - like all the group's dogs - will need a home where they will truly be treated as family.
Outside of that, their needs are fairly simple.
"They will need a large dog bed to share. Or even better, a couch with room for both of them," Lyles said.
The video that Munson took of Daisy and Prince's make-out session - at the top of this story - has gone viral. Munson hopes it helps get her two affectionate foster pups a home, and perhaps also helps more people see what she loves about pit bulls.
The goofy side, the sweet side, the side that makes loud slurping noises while knocking noses with their one true love.
"That's the majority of what they do," Munson said. "They do this noise, all the time."