Pit Bull Shot In The Head Shows Nothing But Love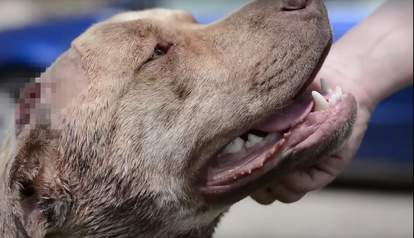 <p> Youtube.com/JacobMeyer </p>
Timber, a 2-year old pit bull mix, was shot in the head at point blank range with a shotgun only to survive and quickly find his loving forever family. The blast from the shotgun entered the top of his head narrowly missing his skull, exited his neck and re-entered his leg leading some to believe he was held down for the shooting. After being shot and knocked unconscious, Timber was left on the side of a road for dead in a small Missouri town. A Good Samaritan on a morning jog noticed the dog and soon became aware of Timber's dire circumstance. Unleashed Pet Rescue of Mission Kansas responded to the call and got him the emergency care he needed to survive.
Timber's story of resilience and teaching of forgiveness is outlined in the video as it follows him over him over his 8-plus-week recovery documenting (some graphic) images from just days after he was shot.
"It's unbelievable that Timber is the dog he is after what he's gone through, he doesn't care he doesn't hold any resentment. He lives every day to the fullest," Shirley Jones said after eight weeks of fostering Timber through his recovery. Timber quickly found his forever home just weeks after his full recovery when he was adopted by the Jones family who fostered him.
WARNING: Graphic images.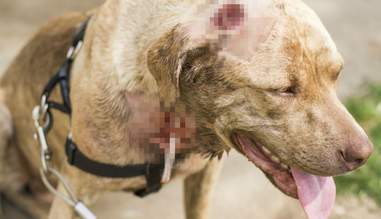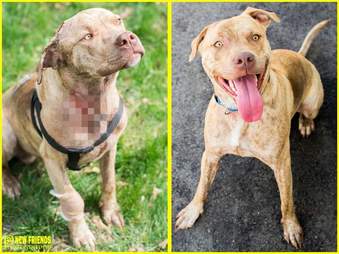 Photo: Jacob J. Meyer