Abandoned Dog Who Hid Under His Bed Is Given A Reason To Smile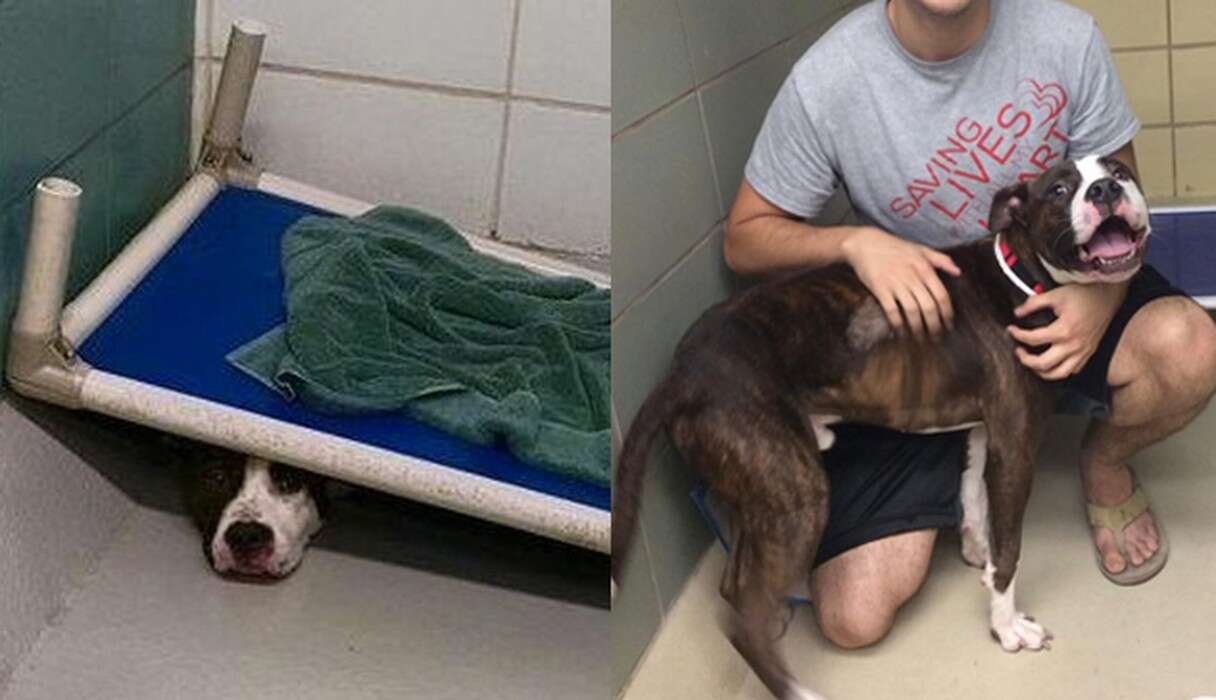 <p> <a href="https://www.facebook.com/HCAnimalServices">Facebook/Hillsborough County Animal Services</a><a href="https://www.facebook.com/HCAnimalServices"></a> </p>
An abandoned dog who was photographed hiding from his rescuers finally has the one thing it seemed he'd given up any hope of finding - a forever home with a person who loves him.
The 3-year-old pit bull mix, named Larry Bird, was rescued after being found tethered at a basketball court in Tampa, Florida, last month, with no owner in sight. Even once in the safety of Hillsborough County Animal Services, hints of a painful past were apparent in the dog's lack of trust as he cowered beneath the bed in his kennel.

For weeks, Larry Bird languished with no one seeming interested in giving him a new life as their pet, even as he began to warm up to people around him. One shelter worker who spoke to The Dodo this week expressed surprise that it was taking so long to find the sweet dog a home.
When the photo of Larry Bird hiding beneath his shelter bed went viral, word spread about his fruitless search for love - and now everything has changed for the better.

That formerly-frightened dog is all smiles as he begins his life anew in a happy home with a person who cherishes him - and through his happy ending, other shelter dogs whose stories haven't been told may soon be finding theirs as well.

"I had a couple of people come in just this morning. They came here specifically to see Larry, but of course, he's gone. But right now, they're in the process of looking at two other animals," shelter worker John Ferdon told The Dodo.
"They come here, looking for one, and fall in love with another. It's good news for all of us."