Pit Bull Heroically Saves Deaf Boy From House Fire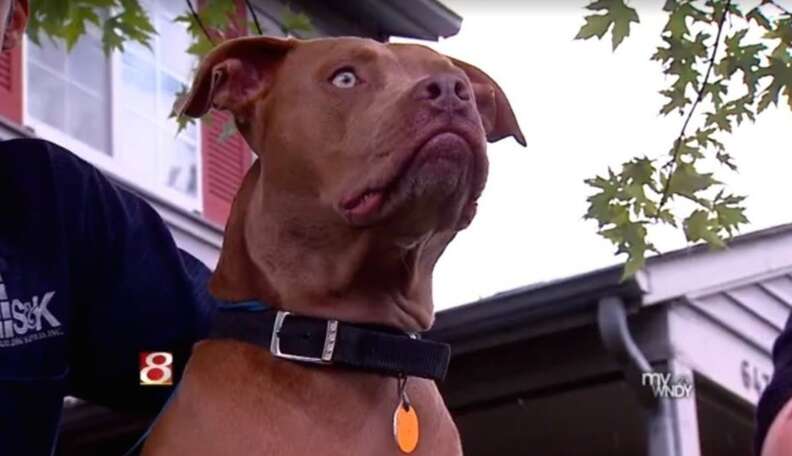 A quick-thinking pit bull is being credited for loyally saving the life of his owner when their house caught on fire in Indianapolis, Indiana yesterday.
13-year-old Nick Lamb was home alone, fast asleep upstairs when a fire broke out and began to fill the whole building with smoke. Nick, who's legally deaf, wasn't wearing his cochlear implants at the time and would have had no way of being alerted of the danger -- that is, if it weren't for his quick-thinking dog.
Nick told WISHTV that he was stirred from sleep by Ace, who was frantically licking his face.
"He woke me up because I couldn't hear anything and I was asleep and I looked around my room and I smelled smoke and I could see a little bit of smoke in my room," Nick said. "I took a breath and I went downstairs with Ace and the whole house was covered in smoke and a little bit of fire."
Fortunately, Ace acted just in time for Nick to grab his cochlear implants and escape before it was too late. Firefighters say that although the home was mostly destroyed in the ensuing blaze, there were no injuries.
Apparently Ace made no effort to rescue the family's other pet, a cat named Pixie, though firefighters were able to get her out, too. She is said to be doing just fine.
[rebelmouse-frontpage https://www.rebelmouse.com/DodoEmbedPets/]