Pit Bull Saved From Dogfighting Loves Giving Kisses Now
Let's find Franny the home she so deserves.
It's just too sad to try to imagine what Franny's life would have been like if she hadn't been rescued from a dogfighting ring in December 2016 - it surely would have been loveless and short.
But her life took a turn when authorities raided the dogfighting operation in the Southeast where Franny had been held captive - along with 150 other dogs. She was brought to the ASPCA Behavioral Rehabilitation Center in Madison, New Jersey, in January.
In the past, dogs found in fighting operations were often euthanized, but people are starting to realize these dogs can be rehabilitated. "Ten years ago, it was common for dogs seized in dog fighting cases to be immediately euthanized due to the perception that they're inherently aggressive and dangerous," Matt Bershadker, president and CEO of the ASPCA, told The Dodo. "Now the behavior of each dog seized in a dog fighting raid is often evaluated individually to determine appropriate placement options."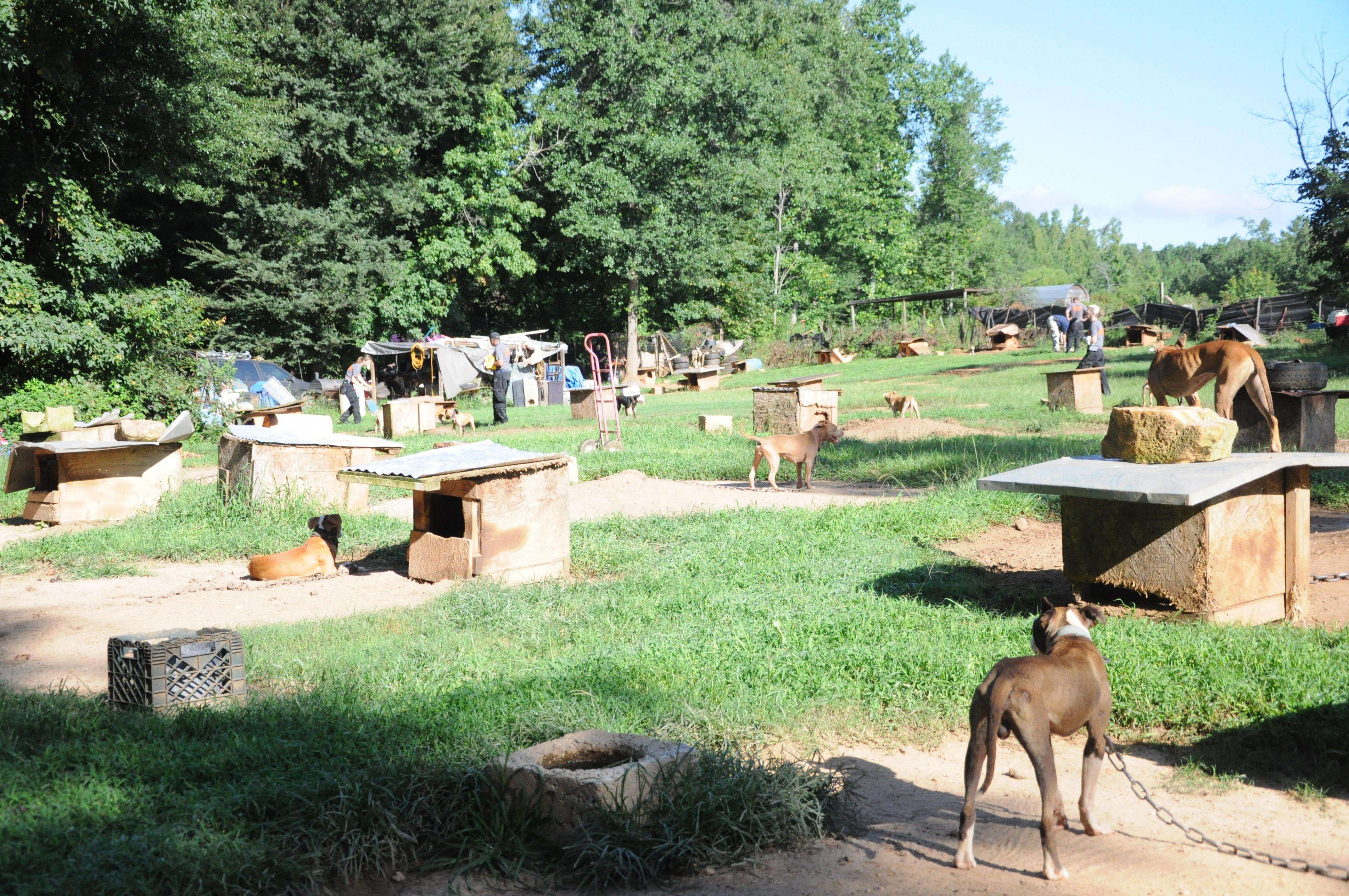 According to the ASPCA, the Michael Vick case triggered a change where animal behavior experts were able recommend that dogs who were saved from fighting be given a chance at rehabilitation. "The Michael Vick case demonstrated that vicious animal cruelty is happening more often and in more places than most people realize," Bershadker said. "But the case was also instrumental in bringing about substantial advancements in our tools and our ability to curb dogfighting and hopefully bring it to an end."
It's been a decade since 51 pit bulls were pulled from the hidden barn behind the NFL quarterback's home. And an increased awareness and understanding of the dogs used for fighting has literally saved lives.
Franny, for example, who might have been euthanized years ago, instead met people at the rehabilitation center who believed that she could recover. And she wasn't alone - other victims of cruelty and neglect, saved from other dogfighting rings as well as hoarding cases and puppy mills, were also at the rehabilitation center, learning how to trust people again so they could find loving homes.
Franny completed the program in a few weeks and was placed with Rescuzilla, a rescue group in Hoboken, New Jersey. "Although Franny can be a little shy at first, she loves learning new things and cuddling with her favorite, familiar people," Schneider said. Franny also loves kissing her foster mom while she waits for her forever home.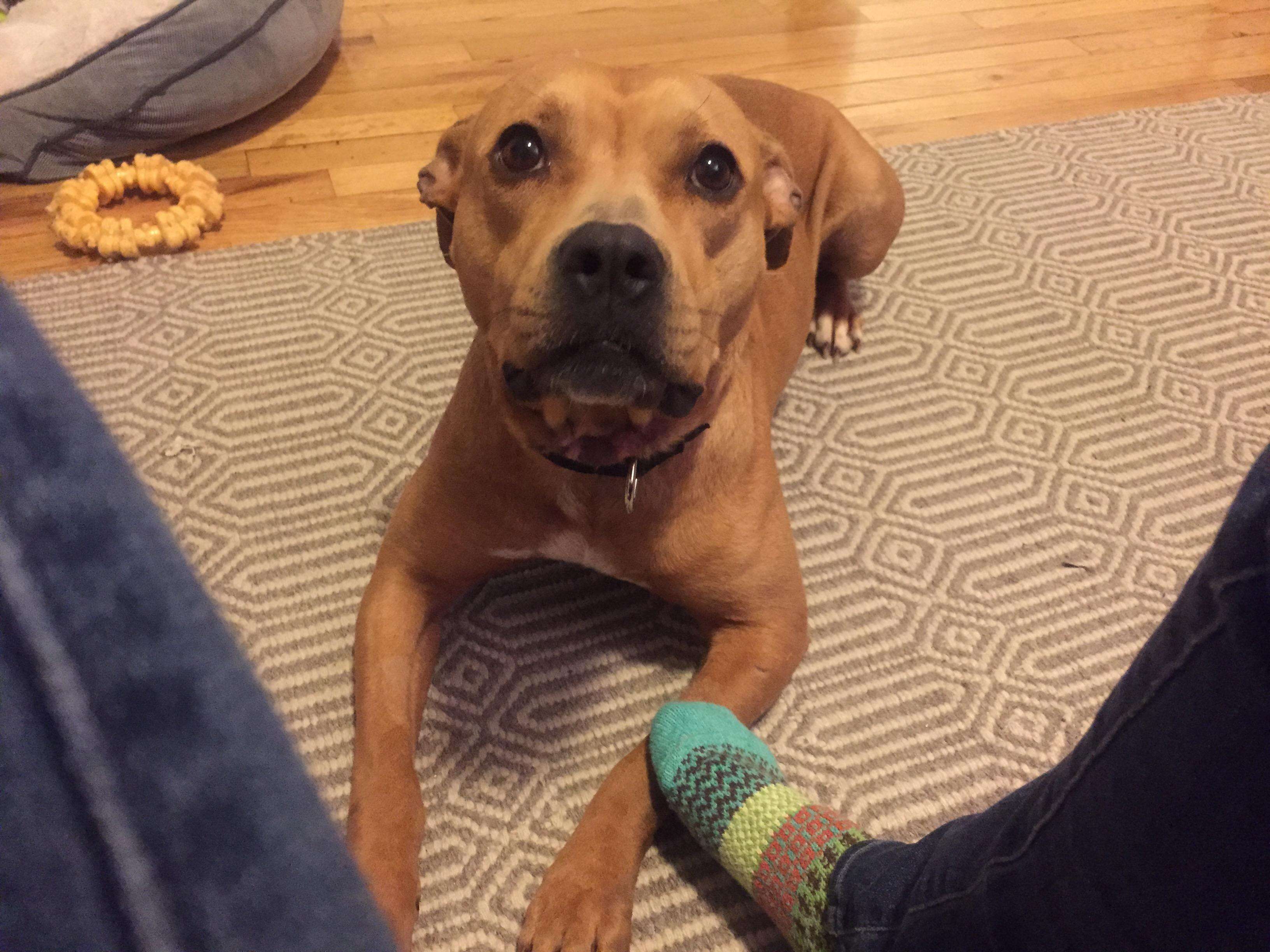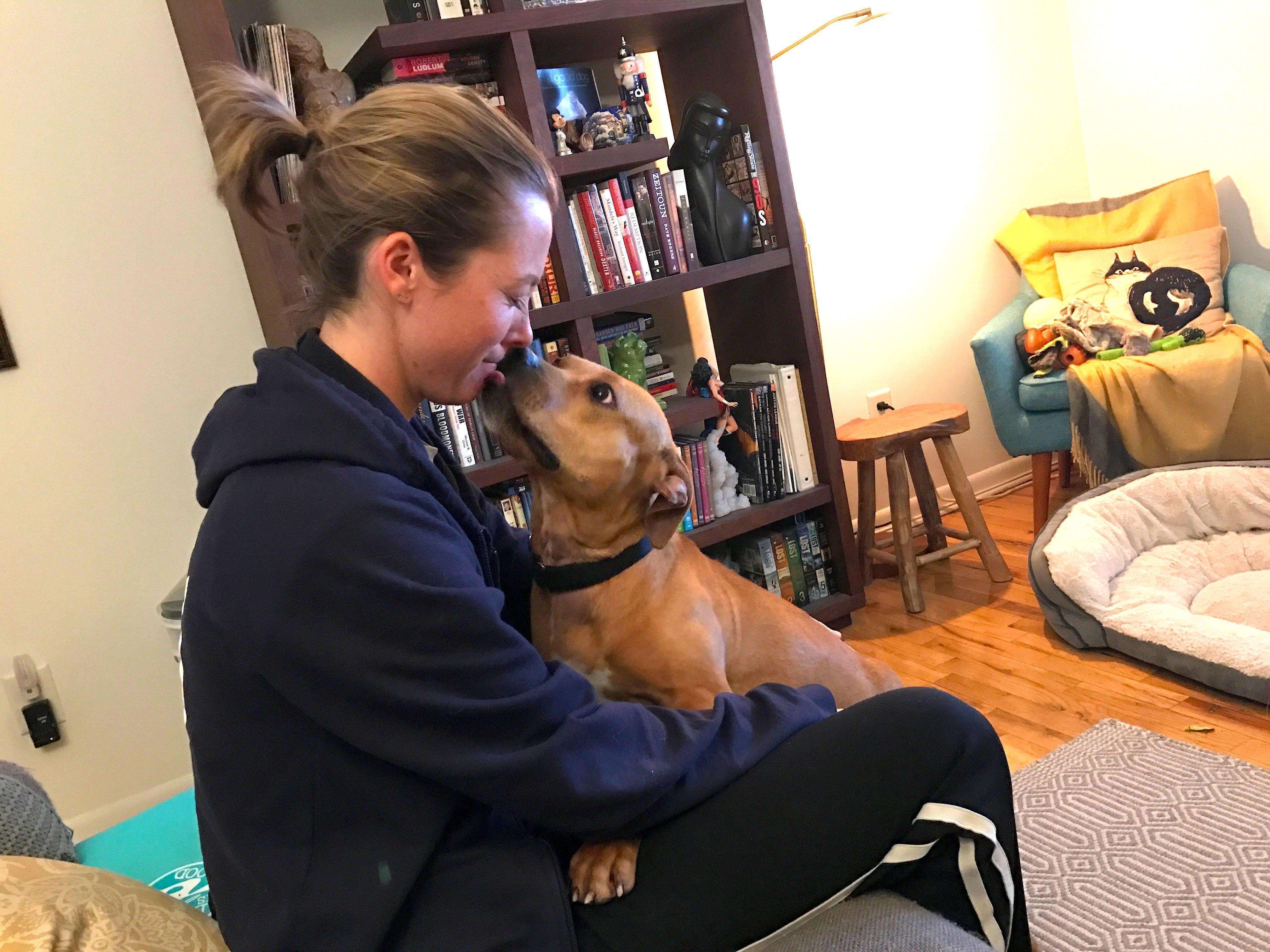 "Franny would do best in a calm household with an adopter who will continue to help her along as she learns how to enjoy the good life," Emily Schneider, director of media and communications at the ASPCA, told The Dodo.
And Franny's ideal forever home isn't what you might expect, given her past in a dogfighting ring. Franny actually loves other dogs.
"Franny ... would prefer to live with a canine housemate if possible, or at least have some friends to socialize with regularly," Schneider said.
The ASPCA has saved 3,600 dogs from dogfighting rings since 2010 - and you can help.