Dog Stops A Burglary At His Foster Home — And Gets A Forever Family
"The person was still in our house."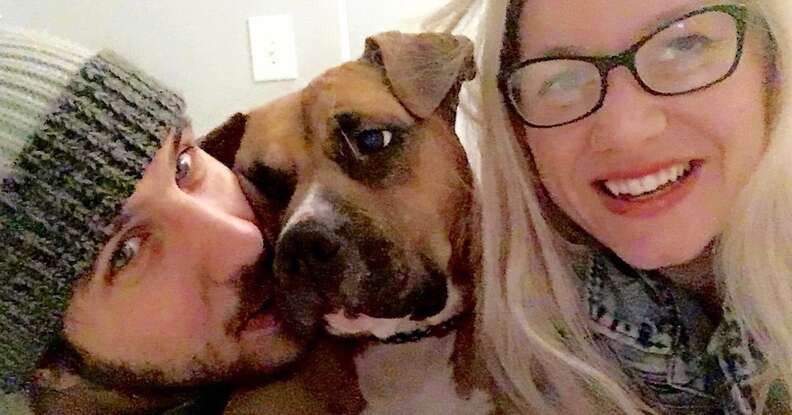 Something just didn't smell right to Benny.
The 3-year-old pit bull had just gotten back to the house after a shopping trip with his foster family.
As soon as they pulled into the driveway, Benny jumped from the car, tugging unusually hard at the leash.
The couple who was fostering him - Nick Franco and Kari MacDonald - didn't think much of it as they unlocked the front door.
"Benny was acting a little bit weird," Franco tells The Dodo. "He was pulling."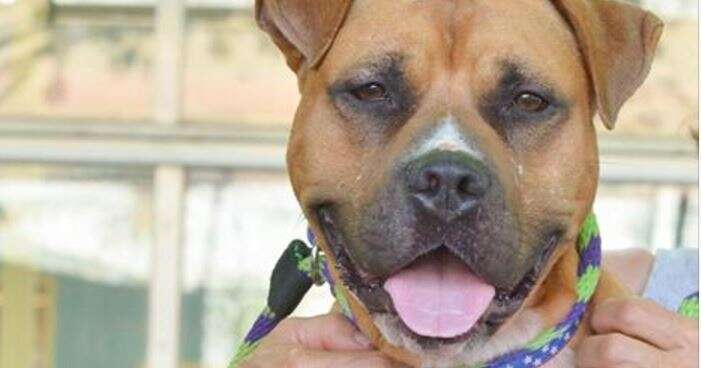 When the trio stepped inside, there were a few hints that something was amiss.
"We noticed some things were in disarray, but our first thought was we knocked something over as we were leaving," Franco recalls.
But Benny had his own thoughts. He sniffed at the pile on the floor. He paced from living room to kitchen, growling.
"As this is happening, I looked around and realized we had been burglarized," Franco says.
Here and there, things were missing. But Benny refused to stop pacing feverishly.
Suddenly, a floorboard upstairs creaked.
"The person was still in our house," Franco says.
Still downstairs with the couple, Benny was frantic as Franco yelled, "Get out of my house right now. My dog is going to come upstairs. He's not happy."
A moment later, an upstairs window opened. The intruder leapt outside, disappearing empty-handed.
And suddenly, a shelter dog who had spent much of his life beaten down brutally in an illegal fighting operation had his day.
The dog was only supposed to be a temporary guest with Franco and MacDonald. The Philadelphia couple's own dog had died in March.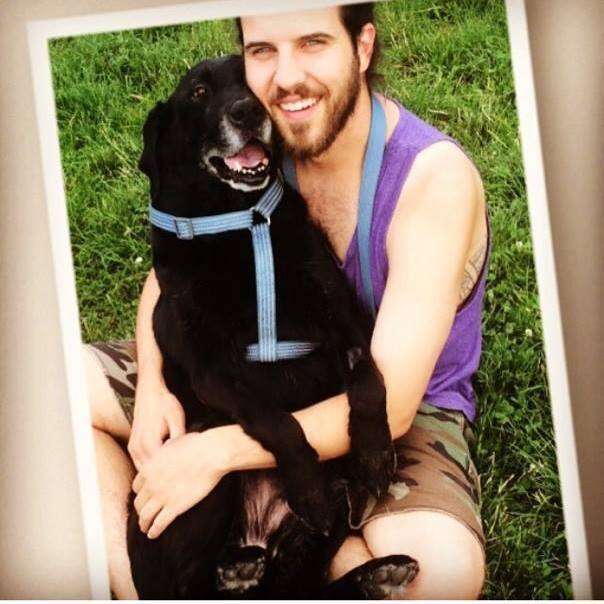 "We were really not wanting to open our hearts and bring another dog in full-time," Franco says. "It was just too soon."
But Benny had been through so much. They could at least let him live with them, rather than a kennel at the Pennsylvania SPCA, until he found a forever home.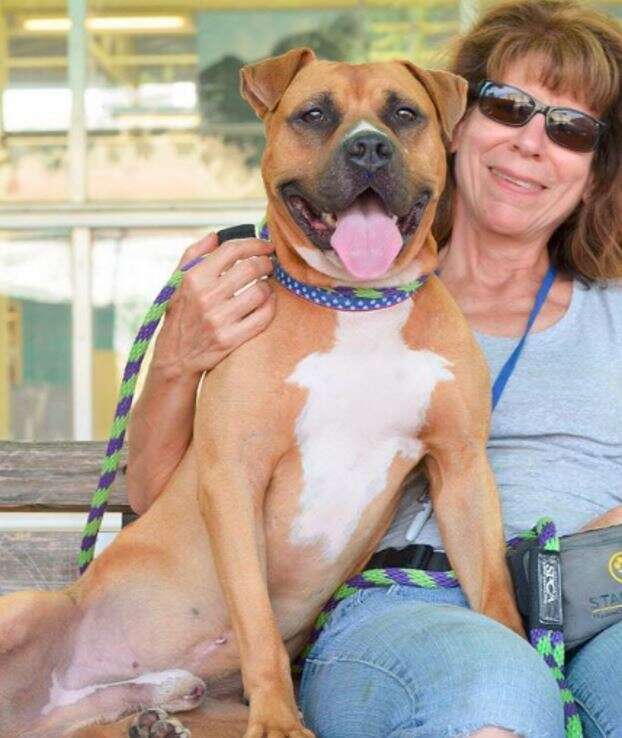 Benny came home with them in early November.
"We were already teetering on the edge of adopting him," Franco says. "We both fell in love with him pretty quickly - second or third day."
And then, this week, Benny had a chance to really prove himself.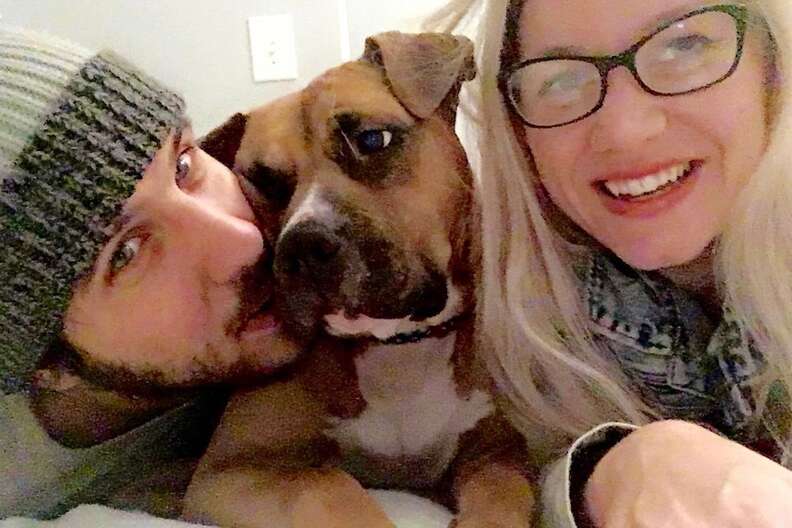 "It just clicked at that moment," Franco says. "There was no way we were not going to adopt him."
And so, Benny found his true home with a family he would always protect and cherish - at the same time offering warning to anyone who would try to come between them:
Benny is on forever duty.