Family Fights To Save Beloved Pit Bull After 'Vicious Dog' Ban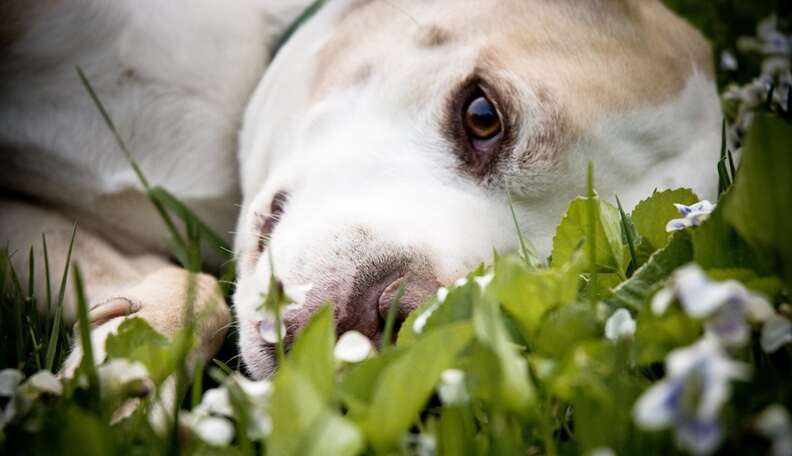 <p><a class="checked-link" href="https://www.flickr.com/photos/hlkljgk/2471775805/sizes/m/" style="text-decoration: none;">hlkljgk/Flickr/CC BY 2.0</a></p>
Facing an edict that would prohibit "vicious dogs" in Moreauville, La., a local family is taking a stand against pit bull bans.
The ordinance would make the Owens' family pit bull, Zeus, no longer welcome in their town as of Dec. 1. Under this order, Rottweilers and pit bulls who remain in the town would be taken away and their families would be fined.
The Owens haven't taken the proposed legislation lightly - instead, they've created a petition (which has been signed by more than 280,000 people), taken to social media and have met with local officials to keep their family together.
Zeus plays a therapeutic role to daughter O'Hara Owen, who uses a neck brace and wheelchair due to severe neck problems, news outlet KALB reported. In light of this information - and a national outpouring of support in favor of Zeus - Moreauville council member Penn Lemoine said the city plans to revisit the ordinance. Lemoine told the Times-Picayune that the ban was a "mistake" and that the early December deadline had been abandoned, saying:
"If (they had) come forward and told us basically (Zeus was) sort of a therapy for their daughter, it think it would have made (the situation) a lot different," Lemoine said. "I know in my eyes I wouldn't want to see (Zeus taken away)."
... "Some people are criticizing me, calling me Nazi and gutless and heartless and all kind of bad stuff," Lemoine said. "I know they're aggravated but ... it sort of got blown out of proportion."
The Owens family hasn't declared victory yet, however, writing on the Saving Zeus Facebook page that "ZEUS IS NOT SAFE FROM THIS BAN THERE IS NOTHING IN WRITING AND HAVE RECEIVED NOTHING FROM THE TOWN OF MOREAUVILLE!! PLEASE SHARE THIS AND LET EVERYONE KNOW!!!" [emphasis original].
Dog bites are a serious problem, regardless of the breed involved. But sweeping bans are not the solution, and they affect innocent dogs, therapeutic or otherwise. Last year, the White House issued a statement on bans that target specific breeds like pit bulls and Rottweilers, calling the legislation ineffective and a waste of resources.
Update: Moreauville will no longer move forward with the ban.