UPDATE: Read the latest development on the Montreal pit bull ban here.
City councillors in Montreal just signed a death warrant for thousands of dogs in the Canadian city.
At a council meeting on Tuesday afternoon, legislators voted in 37 to 23 favor of breed-specific legislation, effectively outlawing any dog that resembles a pit bull — unless owners meet a strict set of conditions.
"I have a responsibility as the mayor of Montreal to protect the citizens," Mayor Denis Coderre told reporters after the vote.

But pit bull-type dogs currently in city shelters need not apply. Under the ban — which loosely covers American pit bull terriers, American Staffordshire terriers and Staffordshire bull terriers — no dog considered a pit bull can be adopted from Montreal shelters.

"For dogs that don't have an 'owner' on the day of the passing of the legislation, the way the legislation is drafted, the dogs have to be euthanized," Alanna Devine, of the Montreal SPCA, told The Dodo last week.
The Montreal SPCA takes about 2,000 dogs into the city shelters it runs every year. Among them, she says, about a third, or 700, meet the city's standard as pit bulls.

"Based on the way legislation is drafted, they can't be adopted," Devine noted.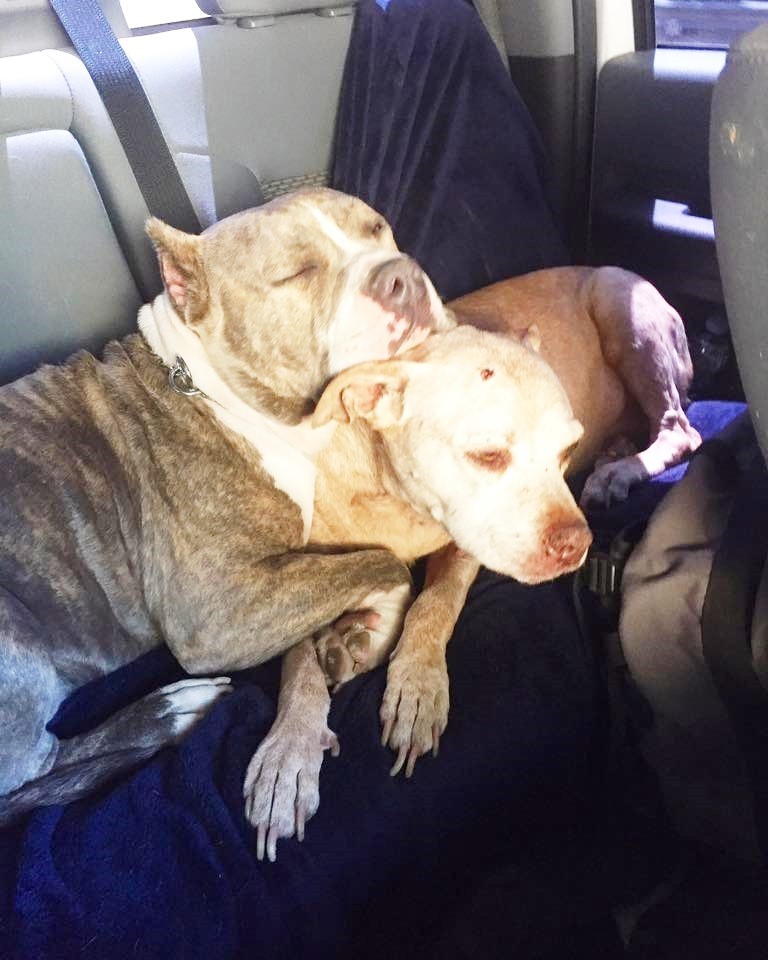 Reversed Rescue
Some pit bull-type dogs have already found their way out of Montreal shelters in advance of the ban. Rescue groups have been working feverishly to find spaces for them in western provinces that don't enforce a breed-specific ban.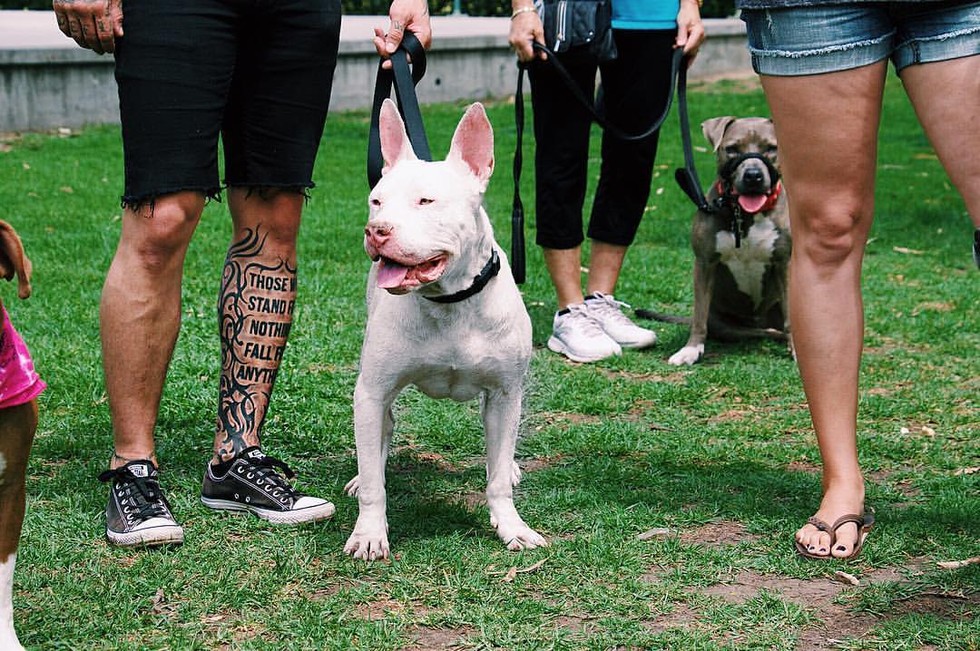 Reversed Rescue
"It absolutely makes no sense whatsoever," Carolynn Williams, who has been organizing a pit bull exodus from the city, told The Dodo earlier this month, "It's a proven fact that it doesn't work. They're just going to force people to hold them illegally which will create more problems."

So far, the handful of dogs who have found safe haven in Alberta and Saskatchewan pales in comparison to the number facing euthanization in Montreal.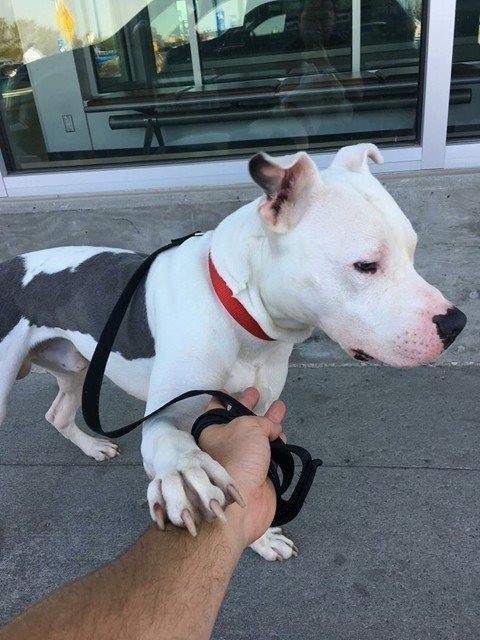 ONE LAST CHANCE RESCUE
Not everyone on city council could get behind the legislation at Tuesday's vote. Debates raged for much of the morning, resuming again after lunch.

Sterling Downey, a city councillor representing the political party Projet Montreal, warned that a ban would set Montreal apart from many jurisdictions that have rejected similar laws.
And he wasn't wrong. Protest over the ban has erupted around the world, from dog lovers, celebrities and even the organizations like the American Bar Association, which sent a letter to Coderre questioning the legality of the ban.
Even the Quebec Order of Veterinarians has a lodged a formal complaint against the ban, saying its members have the right to choose whether they want to euthanize a dog.

"I, professionally, morally, ethically am not required to euthanize those animals," Karen Joy Goldenberg, a veterinarian at a local animal hospital, told CBC News.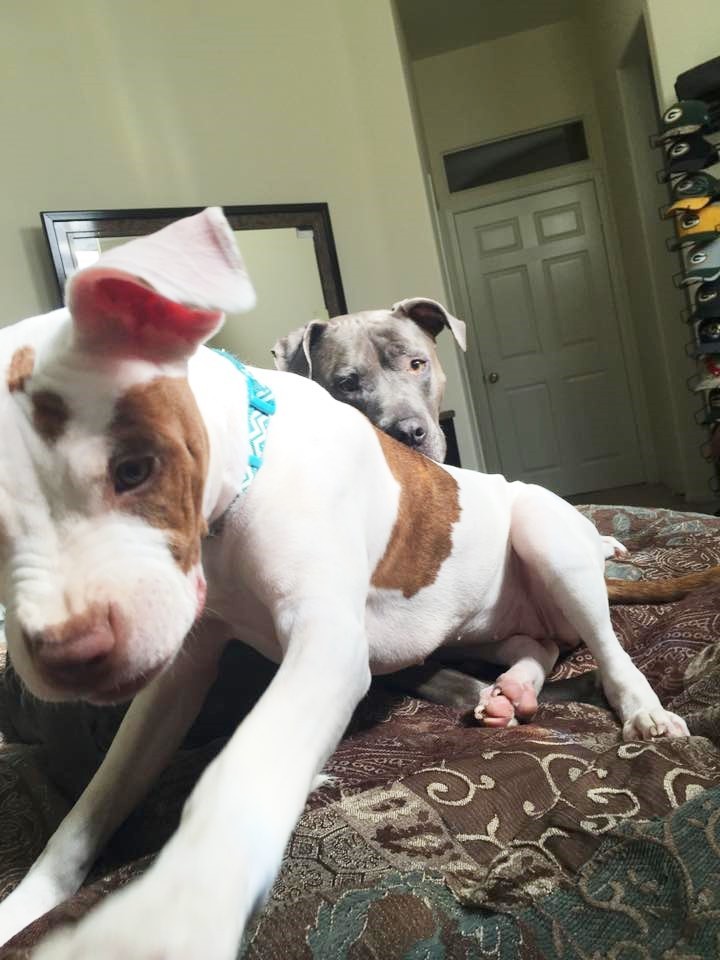 Reversed Rescue
In addition, the SPCA of Montreal has issued its own ultimatum. The group, which operates shelters and animal services in 12 Montreal boroughs, says it will cancel its contract with the city under the ban.

The legislation was proposed after a spate of dog attacks in the city. Among them, the most notorious resulted in a woman being killed by a dog in her yard last June. But, even in that case, there's doubt whether the dog that attacked her was even a pit bull.

Under the law, people who own dogs deemed pit bulls have until March to undergo a criminal background check and pay $150 for a special permit. Their dog will have to be sterilized, vaccinated and microchipped —as well as muzzled and on a 4-foot leash at all times in public.
"There are a lot of low-income and homeless people in Montreal who simply won't be able to afford all of the criteria they need in order to get the special permit," Devine told The Dodo. "Those dogs will have to be seized and have to be euthanized."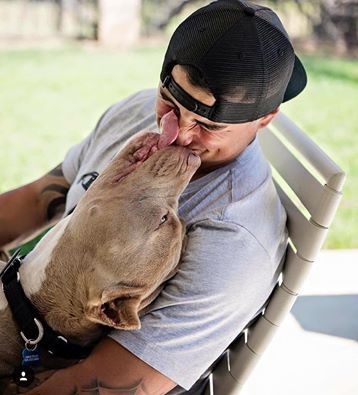 Reversed Rescue
Sadly, the decision in Montreal may have a domino effect on the rest of Quebec. Provincial legislators have been mulling a similar ban, which, Devine told The Dodo, could be announced shortly after the Montreal decision. But if lawmakers are looking for proof of a breed ban's effectiveness, they need only look to the neighboring province of Ontario, where pit bulls have been banned for more than a decade — and dog bites have actually gone up in that span.
"In 11 years, Ontario's breed-specific legislation has done nothing but tear apart families, dramatically reduce the quality for life of dogs living under the legislation, and, ultimately, take the lives of thousands of innocent dogs. The impact will be no different in Montreal," Clare Forndran of Dog Tales Rescue and Sanctuary noted in a press release.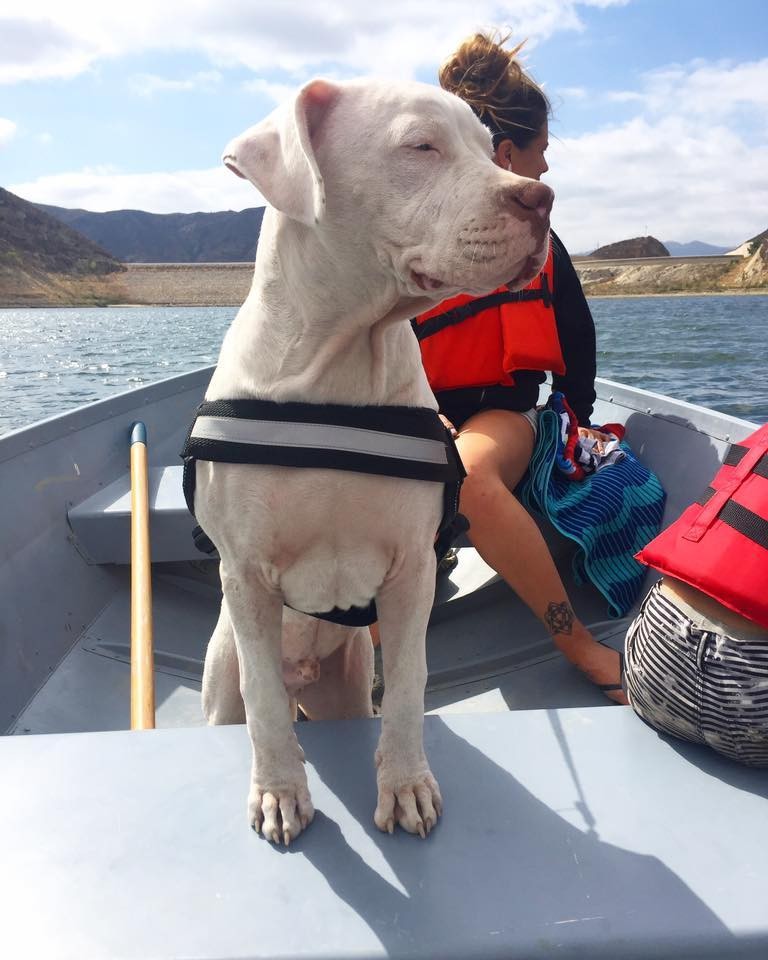 Reversed Rescue
This fight is not over.

You can sign a petition here.
And you can write to city officials telling them how you feel about the ban.
To support the Montreal SPCA's fight against this unfair law make a donation here:

2019462088