Dog Dresses Up Like Poodle To Avoid Pit Bull Ban
Pit bull?
Sorry, officer, this is definitely a rabbit.
And this girl?
Little Red Riding Hood. Naturally.
And here? Just The Dog Formerly Known As A Pit Bull.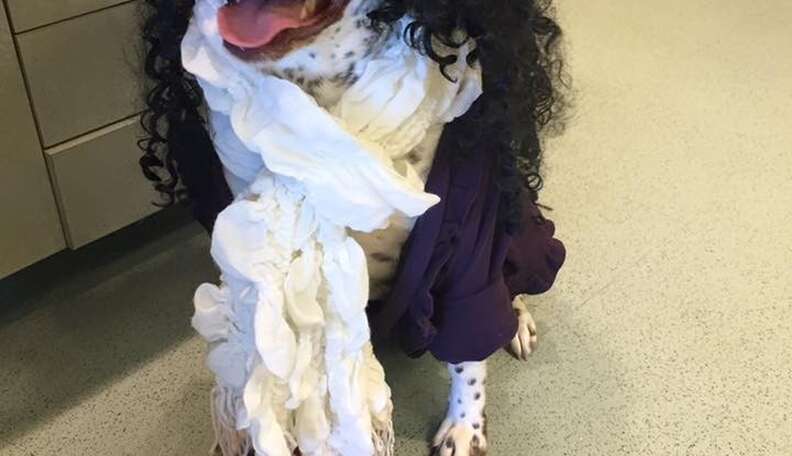 Ridiculous, you say? Maybe. But hardly more absurd than Quebec City's recent decision to ban pit bulls.
The city will officially outlaw pit bull type dogs by January 1, 2017, joining a slew of other cities in North America that have similar laws on the books. Current pit bull owners will have until then to essentially dump their dogs. If they don't, the new law calls for fines that continue to add up.
City mayor Régis Labeaume put it bluntly on his Facebook page: "Even if a pit bull has never bitten, even if he appears to be friendly, the owner has six months to get rid of it."
Dog owners are not taking the decision lightly. Labeaume's Facebook post has garnered more than 13,000 mostly irate comments.
Others are taking a more humorous approach.
An ad posted this weekend on Kijiji (a Canadian classifieds site) touts a seemingly surefire means to thwart the incoming law, selling "camouflage imitation poodle wear."
It's available in lavender and pink and is machine washable.
Inquiries to the seller didn't elicit a response, but we can safely assume the ad writer, who appears to be based in Quebec City, has his tongue planted firmly in cheek.
If only the legislation were also a prank. Sadly, breed-specific legislation is a reality for many cities in both Canada and the U.S. While lawmakers all sing the same refrain - the bans save lives - the results paint a different picture.
In Ontario, where a ban has been in place since 2005, the rules aren't quite as draconian as Quebec City's legislation. Pit bulls have to be kept muzzled or leashed in public and sterilized. The ban has severely curtailed the pit bull population, while doing nothing to reduce the total number of dog bites.
Similar findings in the U.S. have also failed to sway lawmakers in municipalities that have a ban.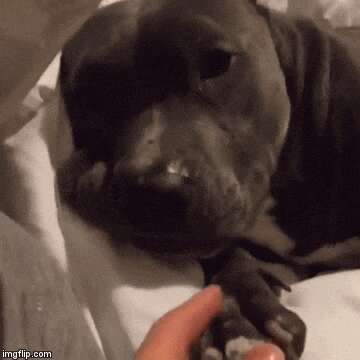 Those numbers haven't dissuaded Quebec City. What's more, Montreal, Canada's second largest city, is also mulling a ban - a move the Montreal SPCA has vowed to fight.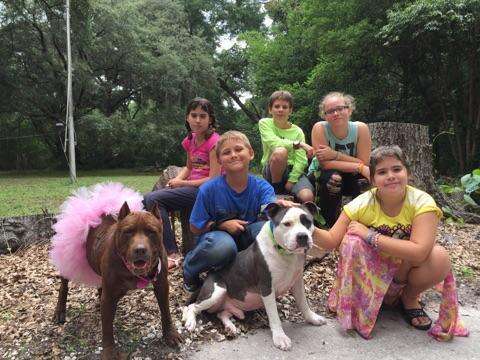 "The consequences for our community if the proposed BSL (breed-specific legislation) goes forward would be enormous," executive director Nicholas Gilman said in a statement. "It would mean the death of thousands of adoptable and well-behaved dogs simply because of the way that they look. We are not going to let that happen here."