Johnny Depp Has 24 Hours To Save His Dogs
<p><a href="https://www.facebook.com/pages/Johnny-Depp-Official/431508523572064?sk=photos_stream" target="_blank"> Facebook/Johnny Depp #Official</a></p>
Pistol and Boo have just over a day to live if Johnny Depp doesn't take them back to California.
The "Pirates of the Caribbean" star didn't follow proper protocol when he brought his Yorkshire terriers to Australia via private jet, the Guardian reported. And now the country's government may make Pistol and Boo, whom he shares with his girlfriend, model Amber Heard, pay the price - with their lives.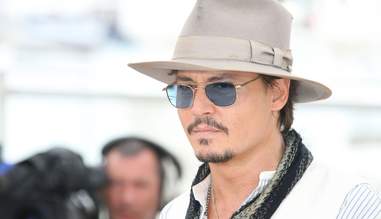 Shutterstock
Now Depp has to move quickly to make sure his pups don't lose their lives due to the superstar's oversight. And thousands of people have signed a petition imploring the Aussie government not to seize and destroy the tiny terriers.
We're all holding our breath until Captain Jack - eh, Depp - heroically whisks the dogs back to the States.
Get home safe, Pistol and Boo.