"Pirates of the Caribbean" will use live monkeys in the fifth installment of the franchise, thanks to the Australian government's willingness to revamp the law for the film's producers, and activists and viewers aren't happy about it.
The movie's production team planned to import two white-headed capuchins from California to Australia to play Captain Hector Barbossa's monkey, Jack, but the animals were on a list of species banned from being imported to the country.
Other groups have expressed fears that using live monkeys promotes a trade that often takes monkeys away from their mother at a young age for training, and that the unnatural training regimens used on performing animals can cause psychological harm.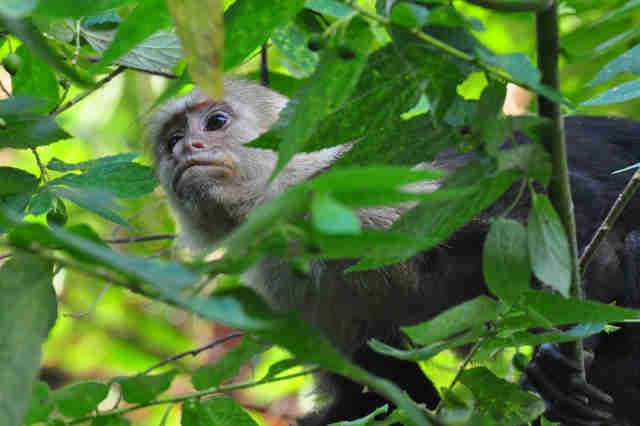 "They are not safe to be around and can end up in isolation with a lot of psychological problems [at the end of their career]," Rachel Hevesi, director of Wild Futures Monkey Sanctuary, told the Mirror. "They will constantly rock backwards and forwards in distress or even self-harm."
Many viewers aren't happy either. An online petition calling on Walt Disney Pictures and Jerry Bruckheimer Films to use CGI monkeys instead of live ones has garnered over 50,000 signatures.
Though still common, Hollywood's use of live animals has decreased in recent years as more people become aware of the abuse many of these animals suffer. Walt Disney Pictures has banned the use of apes and large primates in productions unless they're in their natural environment or sanctuaries and zoos, though it still allows the use of small primates.
A 2013 exposé by The Hollywood Reporter revealed that the American Humane Association has granted its well-known "No Animals Were Harmed" label to several productions where, it was later revealed, animals had been viciously abused. The elephant on set of the 2011 film "Water For Elephants," for example, was allegedly electrocuted and beaten into performing.