She may not have a paddle, a punishing forehand or even a backhand, but this cat could be Ping-Pong's next phenom.
1. Start slow by practicing your right paw overhand.
(Youtube)
2. Test your reflexes by alternating paws and timing bank shots against the bureau.
(Youtube)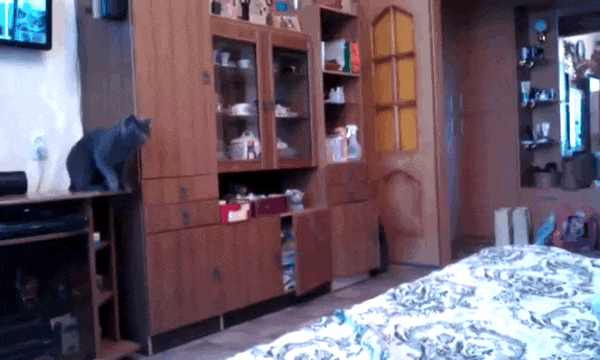 3. Escalate the velocity and frequency of Ping-to-Pong paw action. Pause. Catch. Paw.
(Youtube)
4. Lightning-speed accuracy and reflexes like a cat will intimidate any opponent.
(Youtube)
And she's not the only feline interested in playing Ping-Pong ...
(Giphy)
Ping-Pong isn't always a cat-friendly activity, but if your cat is engaged and enjoying herself, it's fun for all - especially since studies on the feline eye show that cat vision is pretty different from human vision. Cats have better night vision and are excellent at following fast-moving objects.