Even the porkiest of pets deserve to feel pretty, perhaps even more so than most.
Hoping to squash negative stereotypes about swine being filthy and unrefined, Tennessee-based designer Tiffany Dailey devised some fashionable creations to highlight these animals' playfully regal personalities - tutus for pigs. It might sound silly, but when they slip on those frilly skirts, they are, quite simply, stunning.
Tiffany's Diva Couture
It wasn't long after getting her first therapy pig, Lulu, two years ago that Dailey discovered there was much more to pigs than their snub snouts and curlicue tails.
"She was just such a little diva, always prancing around - the idea just happened, really," Dailey told The Dodo. "I couldn't give her a red carpet, so I made her a tutu. That's where it began. I never thought I'd fall so in love with pigs, but now I have three."
Tiffany's Diva Couture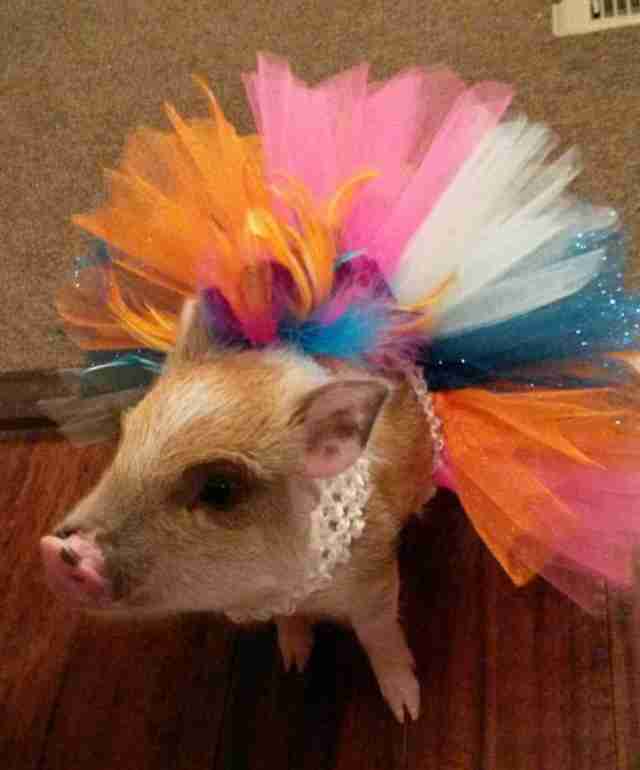 As it turns out, pigs seemed to love donning their little custom-made tutus - and all the attention they receive while wearing them.
"They feel like divas and act like divas. If we go to the store, we can't get out of the parking lot for hours. We get swarmed with people wanting to see them. The pigs love it," said Dailey. "Plus, if you have any grapes, they'll be your best friend forever."
Tiffany's Diva Couture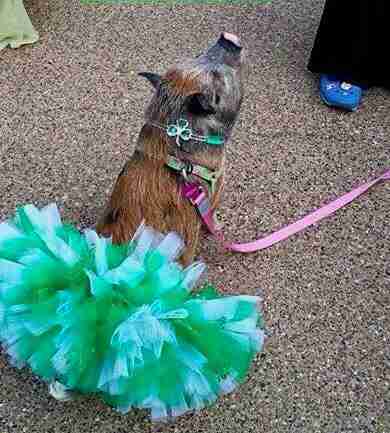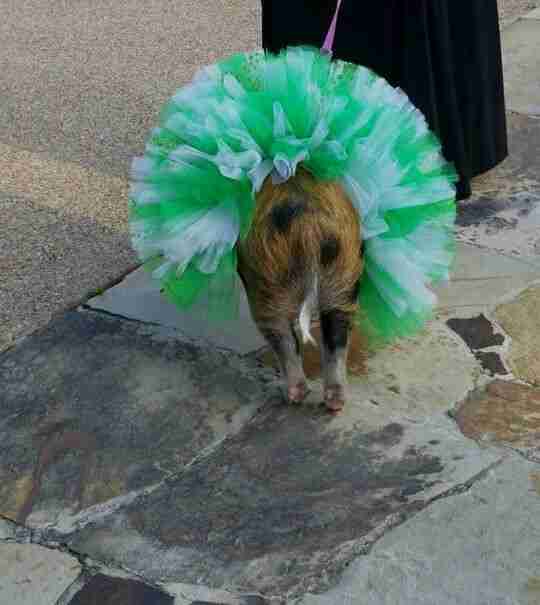 Naturally, word spread about the tutus for pigs and, soon enough, other pig-lovers were scrambling to get an outfit for their portly pets, too. Dailey, who sells her creations online, has since been inundated with requests from all over the country.
"The reception has been great, and I'm booked with orders for months. I would have never guessed that the tutus would be so popular," she said.

Tiffany's Diva Couture

Best of all, the cute clothing for pigs isn't only helping to cast a positive light on these atypical but well-loved pets, it's also improving the lives of pigs who haven't been so lucky in life. Dailey regularly donates tutus to be sold at auctions that benefit sick, disabled or abandoned pet pigs.
Tiffany's Diva Couture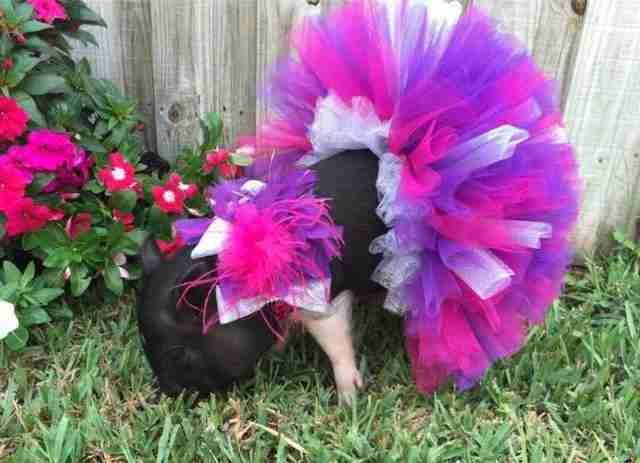 Pigs of all shapes and sizes make wonderful companions, but as with any pet, they require a lifetime commitment. Sadly, people who think they're buying so-called "teacup pigs" often wind up getting rid of them when it turns out they grow up to be bigger than advertised.
"We have a lot of pigs that have been dumped off, and they need help. If someone is thinking about getting a pig, I always say don't shop, adopt. They need a home," said Dailey. "I do suggest to anyone who's thinking about getting a pig, that they educate themselves before they get one."
Tiffany's Diva Couture
For the countless pig owners who do make the commitment to love their pets forever, the rewards are immense.
"I wouldn't have it any other way," Dailey said. "Pigs are very loving. They know when you're sick. They know when you're hurting, physically or emotionally. They're great pets. This is why there's so much interest in the tutus, I think. People love their pigs."
And she's sold enough tutus to prove it.
Tiffany's Diva Couture