A single, shocking traffic accident this week claimed the lives of over a thousand innocent victims. The tragedy of the incident, however, was not only in how they died, but the horror of how they lived.
On Monday, a semitruck traveling along a stretch of highway in Ohio overturned, spilling its tightly packed contents along the roadside. The truck's cargo? A total of 2,200 piglets who had been ripped away from their mothers on a factory farm and sent off to be slaughtered.
The piglets who were "rescued" at the scene, sadly, are not the lucky ones. After being checked for injuries, they will be loaded into another truck to continue their long journey from South Carolina bound for Indiana, where their lives will inevitably be cut short.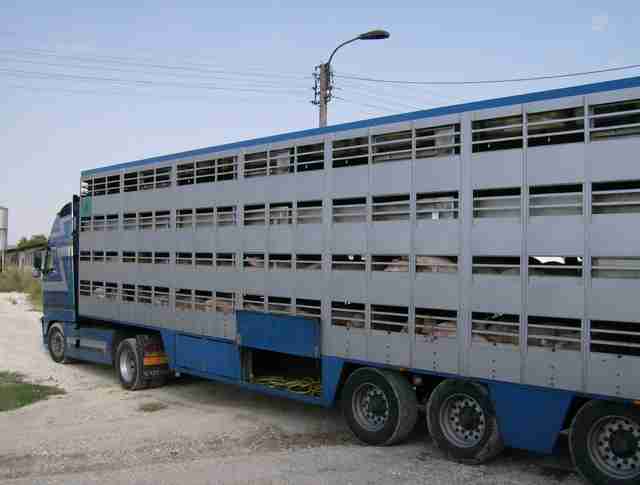 Federal laws protecting the well-being of these animals traveling unseen on American roadways is sorely lacking, say animal welfare groups - which makes this recent accident merely a keyhole glimpse into a practice of daily horrors.