Hope Sutton felt sick as she stared at the photograph on her phone. Her daughter was visiting a garden shop in Gloucester, Australia, and she'd found a Hampshire pig confined in a tiny, filthy cage, squealing for attention. The pig was up for sale, but not as a pet. He was being sold for his meat, despite only being 3 weeks old. The daughter snapped a picture of the pig and sent it to her mother.
Sutton and her partner, Giuliana Vega, got into their car, and sped over to the garden shop to see the pig themselves. "He was so distressed," Sutton tells The Dodo. "A lady was at his cage with her hand on the wire, asking him if he could smell the baking pan. We asked if we could take him out of his cage, and we held him to calm him down."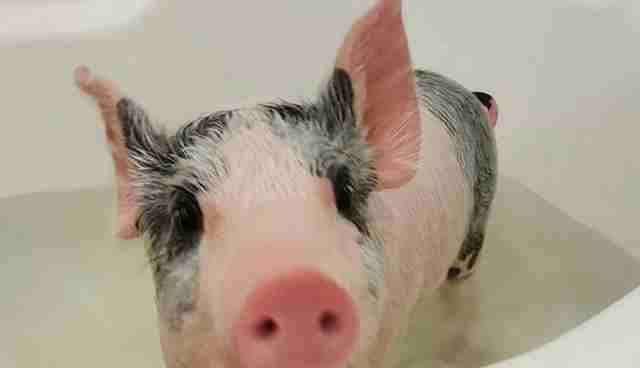 Then Sutton and Vega made an impulsive decision: They decided to adopt the pig, paying the garden shop $60 for his release. They drove the pig back to their home, naming him Sunday since that was the day they rescued him.
Sutton and her family had two cats and a dwarf rabbit, but they'd never had a pig before. "There was a learning curve," Sutton says. "In those first weeks, we learned a lot about Sunday's personality, and his likes and dislikes."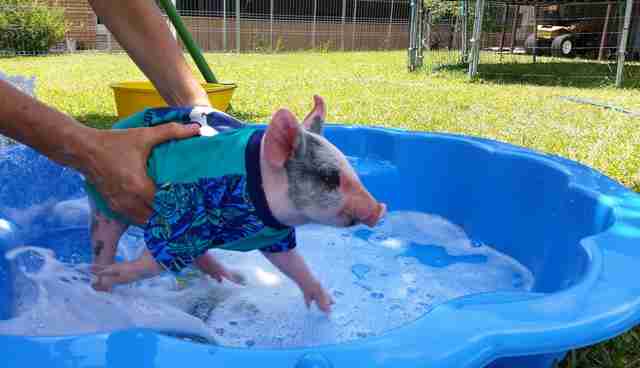 Sunday certainly had strong preferences - he liked playing in the mud, trotting around the yard, digging in the grass, swimming in his kiddy pool and listening to drum music. He also liked eating sweet potatoes, pumpkin, strawberries, peanut butter and toast, and soymilk with banana and porridge. But Sunday disliked thunderstorms, during which he hid his head between Sutton's or Vega's legs, and squealed with fright. He also hated eating carrots.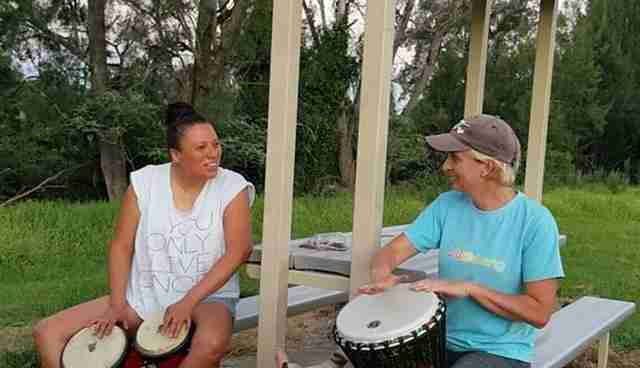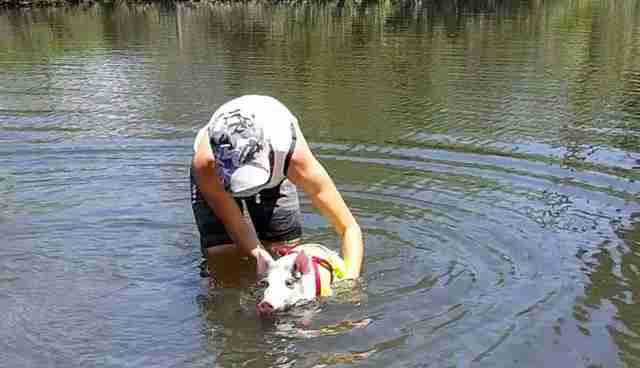 Sunday settled into his new home, but Sutton was worried: She found out that the local council didn't allow pigs in residential areas. "We didn't have a lot of room where Sunday could run and be free, so each afternoon we'd carry Sunday across the street to the park because the road was hot and would hurt his little hooves," says Sutton. "One day a lady at the park told us that pigs weren't allowed in residential areas."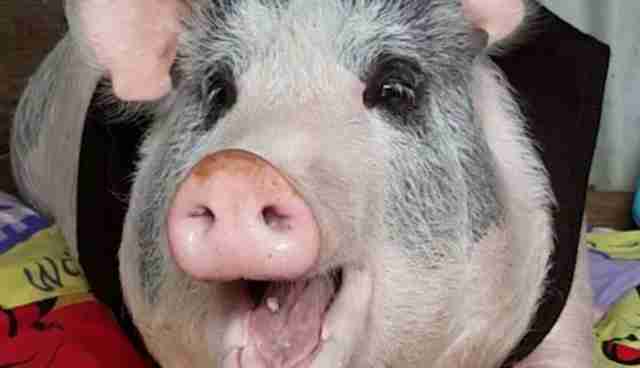 Sunday was growing fast - his piggy noises seemed to get louder every day, and he was outgrowing the area in their backyard. "We weren't able to lift him anymore to get him to the park or into the car," says Sutton. "So we had to buy a station wagon and make it animal safe with a ramp so he could get in. We realized the possibility of Sunday being taken away from us was real."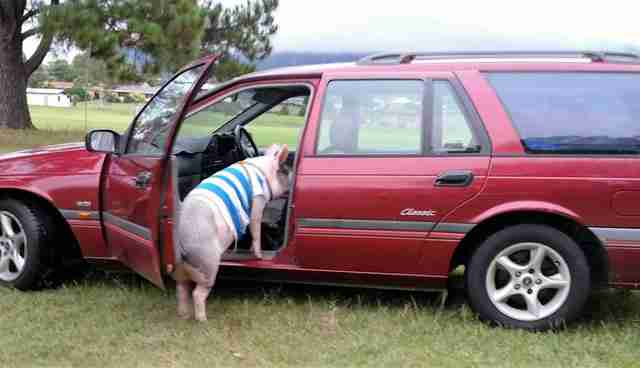 While many people would have simply put their pet up for adoption, Sutton and her family knew they only had one option - they moved to a country farmhouse a little outside of Gloucester. "It was a lot of work and financially straining to move," says Sutton, "but Sunday had a home where he could be free, and that was important to us."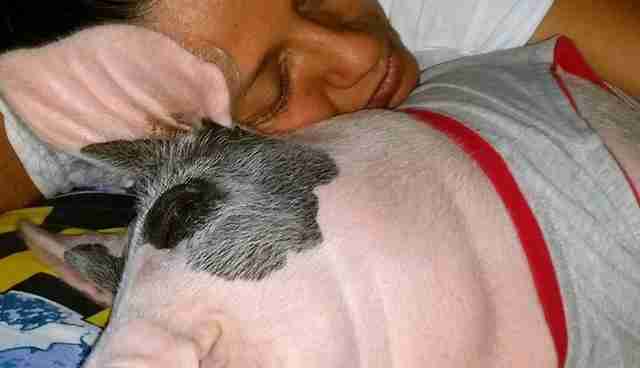 Sutton couldn't imagine life without Sunday, and it's pretty obvious Sunday feels the same way. "We are so lucky to know Sunday is living a full life with us," Sutton says. "It's so special to be sharing our life journey with such an amazing sentient being, and to know that Sunday gets to be free, and live a happy life."