Pig Poop Carrying E. Coli Is Leaching Into Rivers From Factory Farms
<p> Flickr/dullhunk </p>
<p> Flickr/dullhunk </p>
Swimmers and waders beware: there may be something unexpected in the water.
North Carolina's streams are filled with hog excrement that leaches into them from the state's factory farms, according to a study published last month. The researchers found that 23 percent - nearly a quarter - of the samples exceeded state and federal recreational water quality guidelines for fecal bacteria and E. coli, strains of which can cause severe health problems for humans. Unsurprisingly, the most bacteria was found in waters immediately downstream of large hog facilities.
"People just can't ignore this," Naeema Muhammad with the North Carolina Environmental Justice Network told Environmental Health News. "The air stinks, the water is contaminated and property values are depleted."
North Carolina, the second-biggest hog producer in the country after Iowa, processes more than 4 billion pounds of pork every year. The swine industry holds major political capital in the state and has dismissed the study's findings. Smithfield Foods, the country's largest pork producer, owns and operates the largest slaughterhouse and meat-processing plant in the world, in Tar Heel, North Carolina. The company told Environmental Health News that the study "unfairly vilifies North Carolina's agricultural community."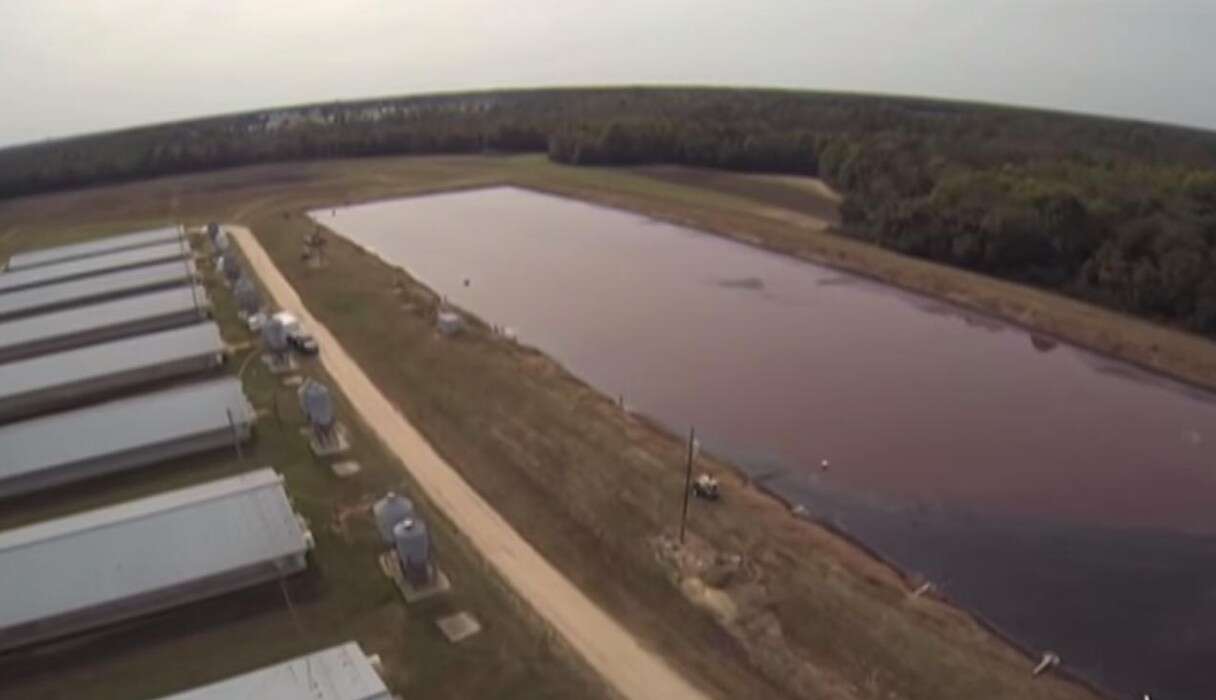 If you want to see what the waste of a factory farm looks like from above, here's a recent drone video that reveals the enormous scale of the problem. The footage shows massive lakes of urine and feces sitting outside a Smithfield facility in North Carolina: