This Pregnant Pig Just Nailed Her Maternity Photo Shoot
She knows she looks good.
World, meet Sophie - a lovable potbellied pig who just nailed her very own maternity photo shoot.
As you can see, she's clearly a gal who knows she looks good - but life for her wasn't always so glamorous.
Sophie was one of several animals found last month on a property in Indiana after their former owner abandoned them without adequate food or water.
Sadly, her male partner there died - though she was lucky to be rescued by the Humane Society of Elkhart County, and later invited to spend her days in peace at the Happy Trails Farm Animal Sanctuary in Ohio.
As it turns out, Sophie hadn't survived mistreatment for herself alone. Indeed, she was found to be expecting a litter of little piglets who'd never know the life of sadness she'd endured.
"We are honored to not only take in this sweet little girl, but to also help bring her babies safely into the world with loving care," the sanctuary wrote online.
And that is a cause for celebration.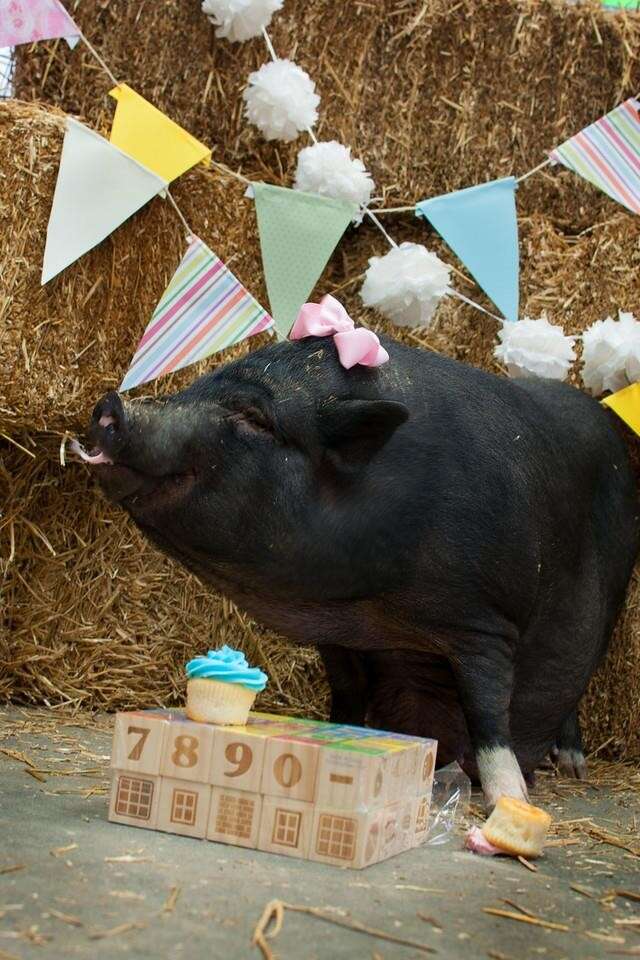 To honor pregnant Sophie's happy new life, the sanctuary thought it would be nice to give the pig her very own maternity photo shoot. So, they contacted Jessica Cvelbar, founder of Enjoy the Ride Photography, for help.
"Who could possibly turn down a request like that!" Cvelbar told The Dodo. "I gathered up essential maternity photo props, like a tutu, festive banner and a pink ribbon. I am an animal lover, but have never worked up close with a pig before."
Sophie, likewise, presumably hasn't done much modeling work before - but you wouldn't guess that seeing her in action.
While Sophie certainly does look lovely posing her tutu, Cvelbar soon found the mom-to-be's perfect angle.
"By the end we discovered that if you rubbed her belly, her legs would start to sway and then she would flop over on her side to have her tummy rubbed," Cvelbar said. "Those were some of the best photos, she looked so content."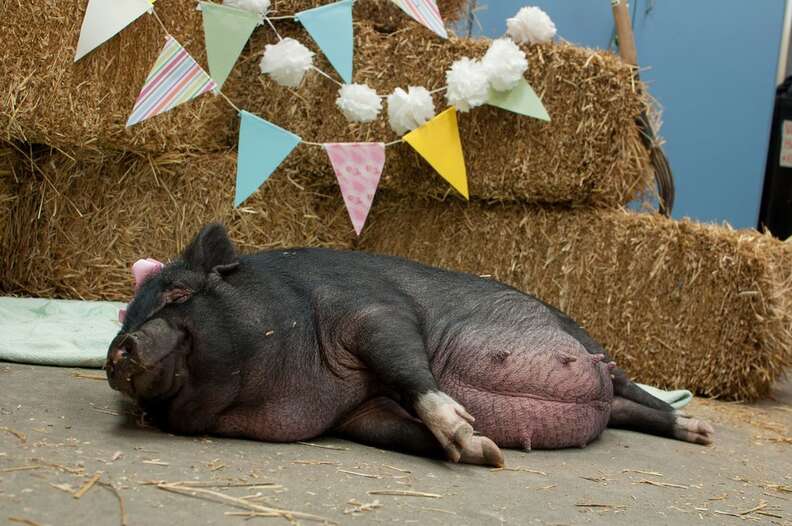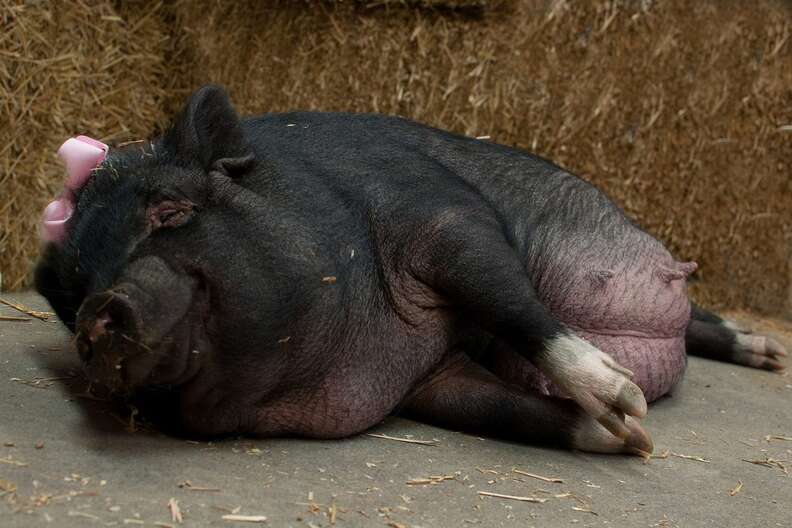 Sadly, pig pregnancies aren't often met with such jubilation - though considering Sophie's sad past, and now her very bright future, there may be no more perfect face to represent the beauty of motherhood.
"I hope this was able to put a more positive spin on animal rescue, and to show how much the rescuers love these animals that other people have cast away," said Cvelbar. "Stories like this are so often very sad, but I'm glad that Sophie seems to be getting a happy ending with lots of people excited for her."
In this case, Sophie's happy ending starts with an even happier beginning.
We are thrilled to report that Sophie's little ones have arrived:
"She went into labor yesterday evening and gave birth to 7 healthy piglets," a spokesperson for the sanctuary told The Dodo. "They are all doing well!"