Abandoned Pet Pig Finds Her Soul Mate — In A Cat
Pedro loves riding around on Nelly's back!
Nelly knows all too well what it's like to be left behind.
When the pot-bellied pig's owner moved away, she couldn't bring Nelly with her, and Nelly was left on the farm in Ontario, Canada.
But Nelly found a best friend, not in a human being, but in another pet: a barn cat named Pedro, who particularly enjoys snuggling up on Nelly, as well as riding around on Nelly's back.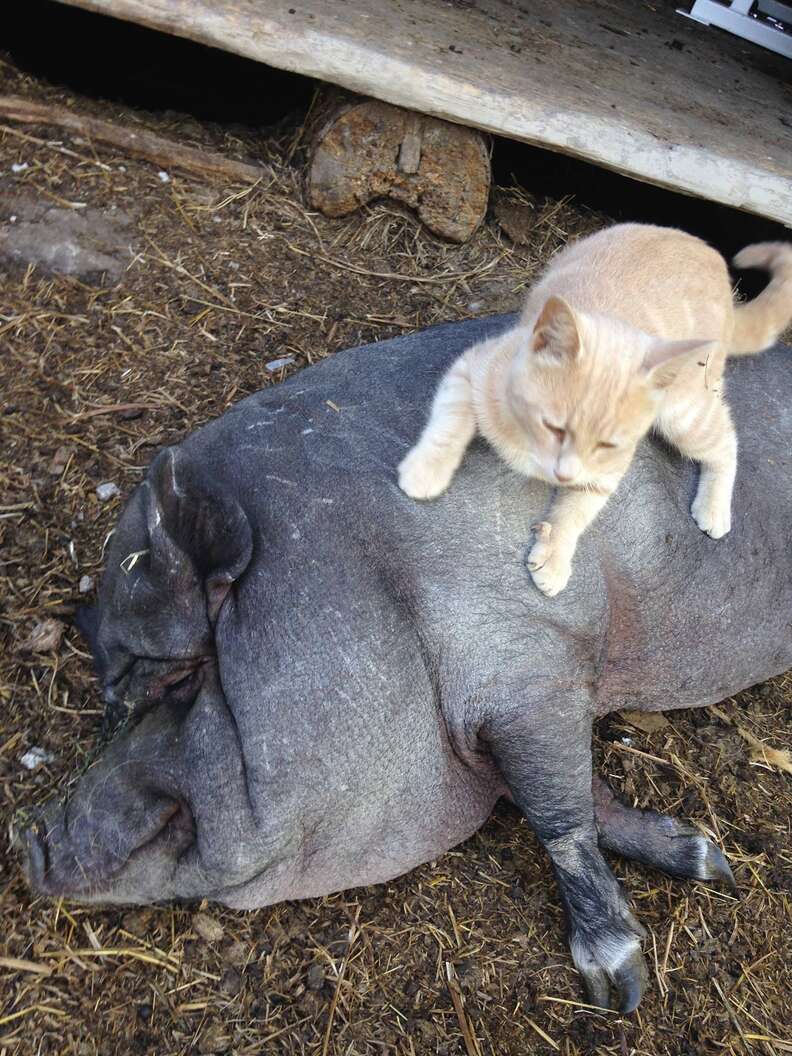 When a new family bought the farm where Nelly and Pedro live and moved in, they didn't really know how to take care of a pet like Nelly, so Jackson, a boy from the family, reached out to a local sanctuary for help: Ralphy's Retreat, in Norfolk County, Ontario.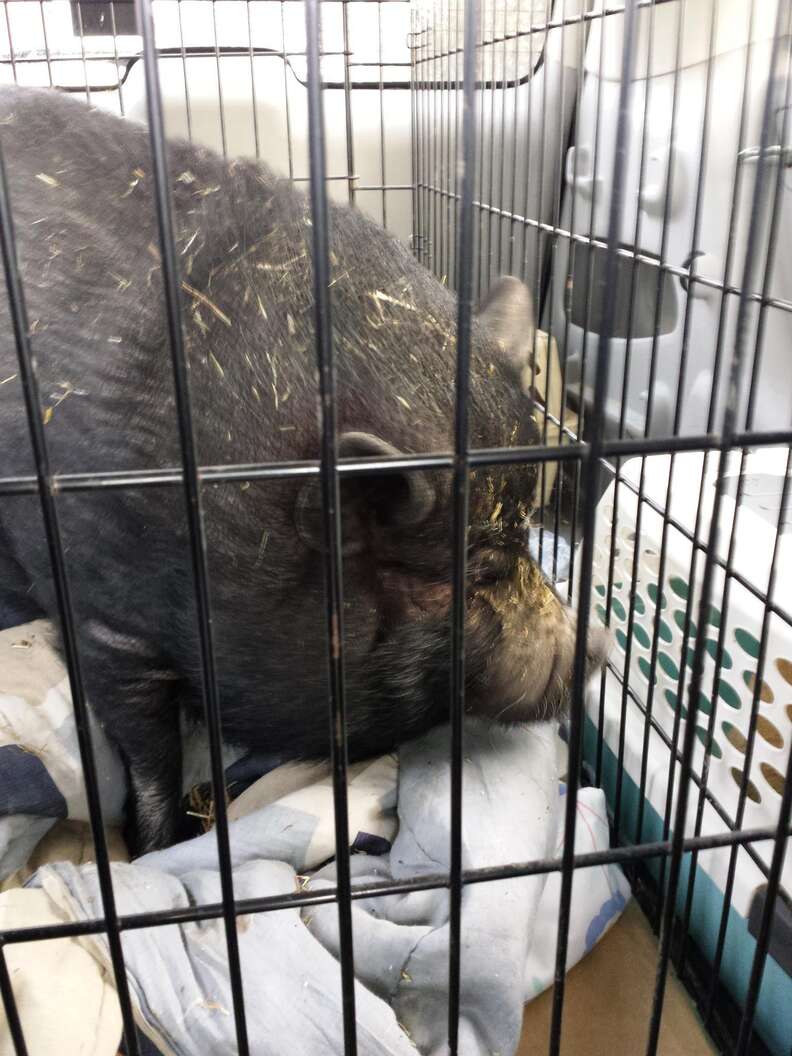 "We worked with the family for over a year helping them keep Nelly in her original home," Kara Burrow, founder and president of the sanctuary, which also helps unwanted and abandoned animals find loving new homes, told The Dodo.
But this year, the family learned that they would have to move away, and Nelly - along with her friend - would again be in limbo. "They are moving from the farm and didn't want her to be left behind again," Burrow said.
Burrow rushed to find a perfect home for the friends so that they could stay together. And the clock was ticking. The family was about to move and Burrow didn't want to take the pair temporarily only to move them again. "I didn't want to move them here and then move them to a new home," she said. "It can be so stressful."
Luckily, Burrow has been rescuing animals for over a decade and is well connected in the sanctuary circuit. She thought to contact a sanctuary in Kingston to see if it had room for the special friends. And Happy Tails Farm Sanctuary jumped at the opportunity to give Nelly and Pedro a home.
This week, the pair arrived at a forever home already famed for cross-species friendships - earlier this year a lamb and another cat formed a very close bond. They continue to be obsessed with each other.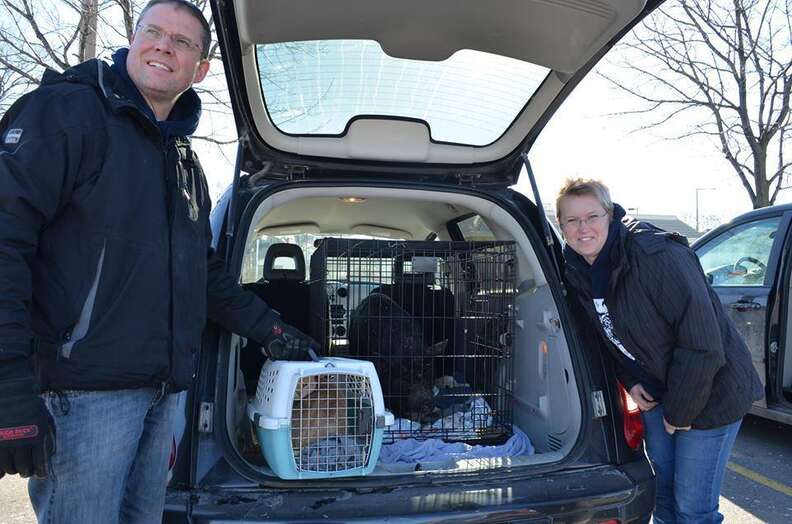 "At Happy Tails Farm we have pigs, sheep, ducks, chickens, guinea fowl and turkeys! And our little farm family continues to grow," Carla Reilly Moore, co-founder of Happy Tails, told The Dodo.
As Nelly and Pedro settled into their new home, it became clear that they are closer than ever, napping together in the hay and Pedro partaking in his favorite pastime - riding around on Nelly's back.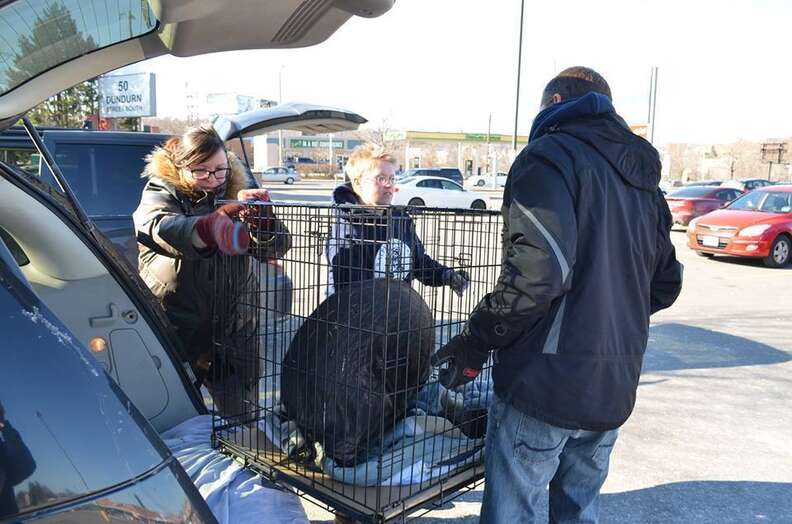 "I'm not sure what's going on with us and bonded animals," Moore said, "but whatever it is it's great!"