Pictures Of Cats Significantly More Popular Than Selfies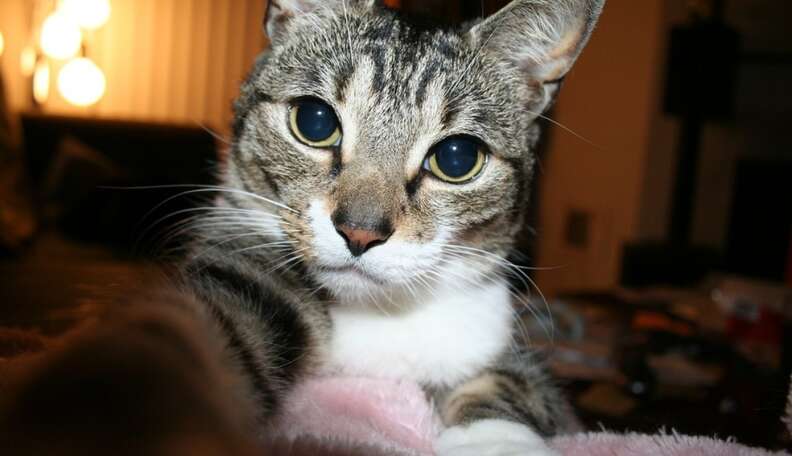 A new study by the British mobile network Three has quantified just how much people love cats on social media. The group found that people share more than four times as many photos and videos of their cats as they do of themselves, which amounts to a difference of nearly two-and-a-half million photos per day. Unsurprisingly, a huge number of kitty content is shared via smartphone, according to the company's blog:
It seems 40% of cat related content is taken with a smartphone, with more than 350,000 cat owners having set-up a dedicated Facebook, Instagram or Twitter account for their beloved pet. The reasons for doing so are pretty revealing too. A 5th of people asked said they'd done this because they thought their pet was more interesting than themselves. Another 15% are hoping their pet might become as famous as the likes of Grumpy Cat. Lofty aspirations indeed!
The findings have led Three to create an official Internet Cat Hall of Fame, featuring the likes of Grumpy Cat, OMG Cat, and Keyboard Cat. Their rankings are based not just on analytics, but a shared quality they've discovered in all the featured felines. "What's interesting about this selection of cats is that they are more than just cute," the company report said. "These are the ones that make people smile and laugh and as a result want to share with their friends and followers."
We've featured a number of more-than-just-cute cats ourselves, and so we've decided to create our own Kitty Hall of Fame. Here are some of our favorite cats to be featured on The Dodo: