Photos Show Efforts To Track Endangered Baby Sea Turtles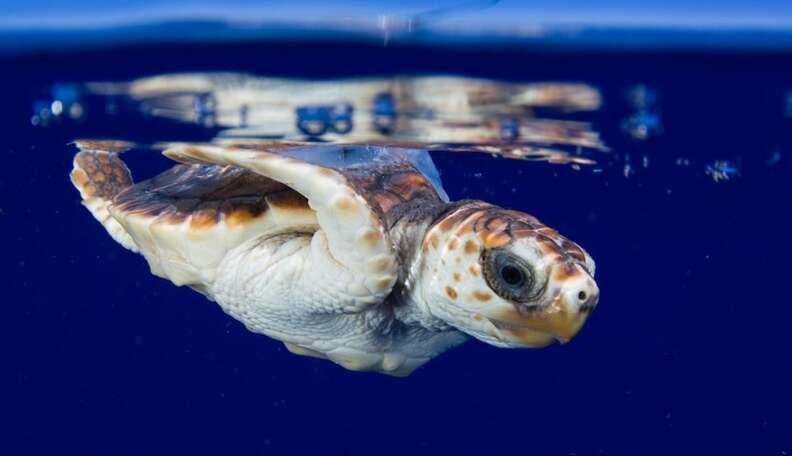 Scientists already know that loggerhead sea turtles follow a magnetic sense of direction on their migration routes, but new research finds that some baby loggerheads decide to travel off the beaten path. According to Kate Mansfield, a marine biologist at the University of Central Florida, many loggerheads will follow the same path taken by a species of brown seaweed, which is believed to keep the baby turtles warm.
In order to track the animals' movements, Mansfield and her colleagues have affixed small, solar-powered satellite tracking devices to the shells of a number of young turtles, which they hope will provide important information for protecting the threatened species. They photographed the process, which shows some of the key steps conservationists must take to ensure the longevity of the loggerheads.
To learn more about sea turtle conservation efforts or to stay involved with tracking, visit the Sea Turtle Conservancy's active turtle tracking project.