The last puppy born in his litter didn't look anything like his brothers and sisters.
His family, who lives in the Philippines, loved him just the same and named him Emyu.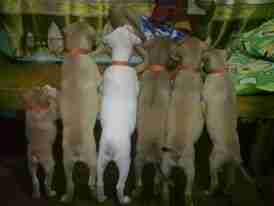 He didn't act any differently than his siblings ...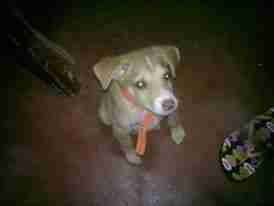 ... but as they grew, he stayed small.
It became apparent to Emyu's owner, Faye Salvador, that Emyu was born with some sort of birth defect.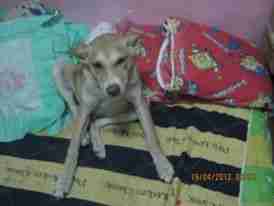 Faye recognized the familiar shape Emyu had as one she had seen on the internet.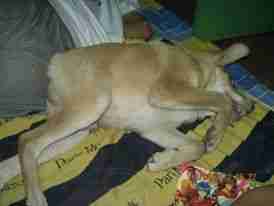 "I love Emyu like a brother," Salvador told the Dodo.
Short spine syndrome is a rare, congenital anomaly that causes shortening of the spine and ligaments, elongated front legs and hocked rear legs. These dogs usually have no tail or a bobbed tail. As previously reported by the Dodo, it is thought to be caused by inbreeding.
We now know that these dogs can live long and healthy lives. The oldest known dog with short spine syndrome recently passed away at the age of 14. The remaining dogs - there are 17 known to be living now, including Emyu - range in age from 2 to 12.
I happen to be quite familiar with short spine syndrome because I have a dog named Cuda who has it. I adopted her six years ago when she was a puppy who was given away by a backyard breeder. She is happy and pain free, and looks like Emyu and the others.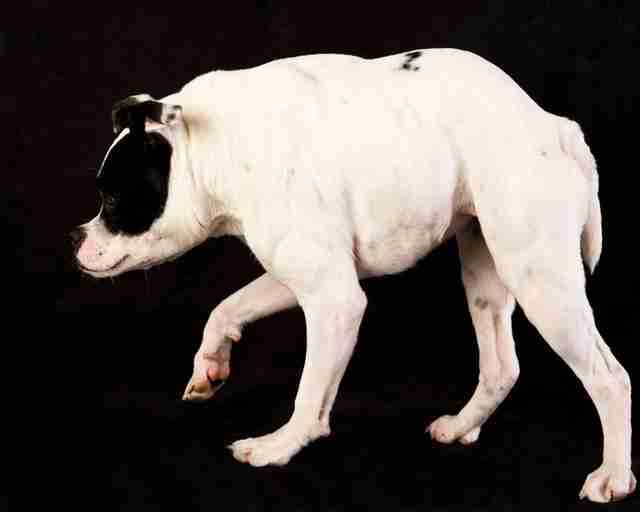 Because of the awareness of short spine syndrome, Salvador was able to recognize it in Emyu. Only six years ago, I thought Cuda was the only dog of her kind. I can't wait for the next one to come to light.
You can follow Emyu's adventures on his Facebook page.