Giraffes Sleep Like They're Having The Sweetest Dreams
Giraffes have already totally won our hearts. But now we've fallen for them even more.
The towering, gentle animals are utterly adorable when they sleep. But they don't get much of it.
Because full-on snoozing makes giraffes vulnerable to predators, giraffes only sleep for about five minutes at a time, for a total of just 30 minutes per day.
This is what a sleeping giraffe really looks like.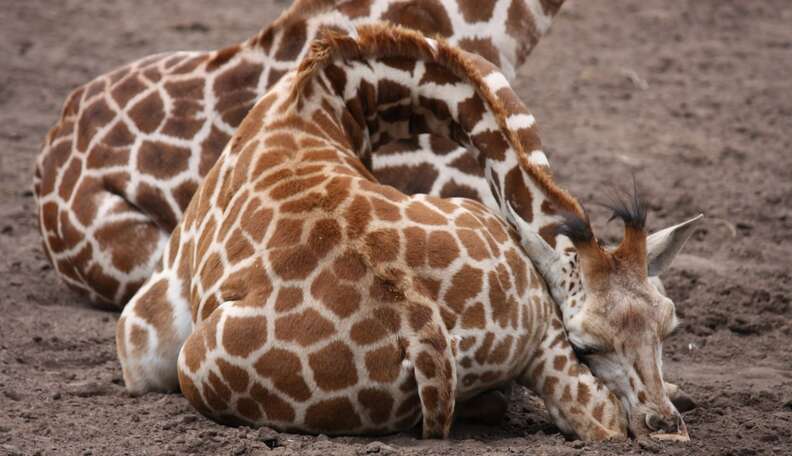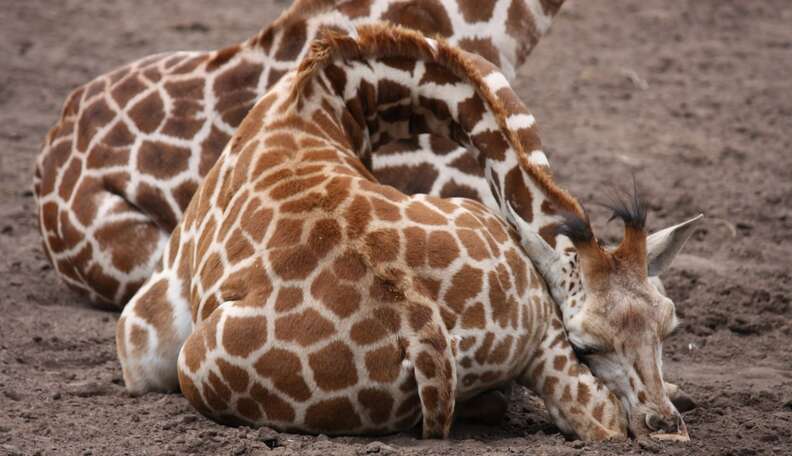 At that height, it's such an ordeal even to just sit down, they often sleep standing up.
But it's easier to graze a little closer to the ground.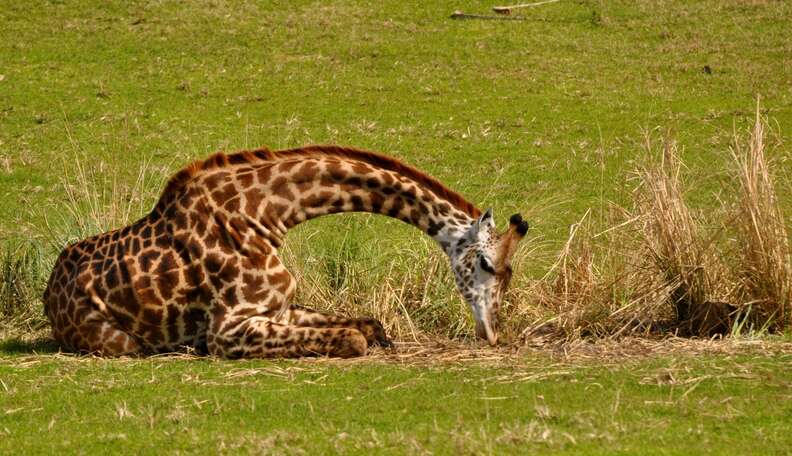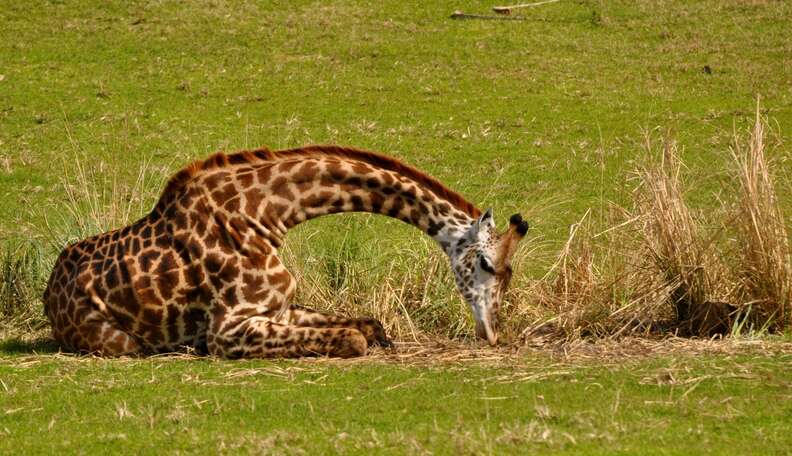 And when they finally sleep, giraffes look even more gentle than they usually do.