Photos: Mother Cat Adopts Two Premature Chihuahua Puppies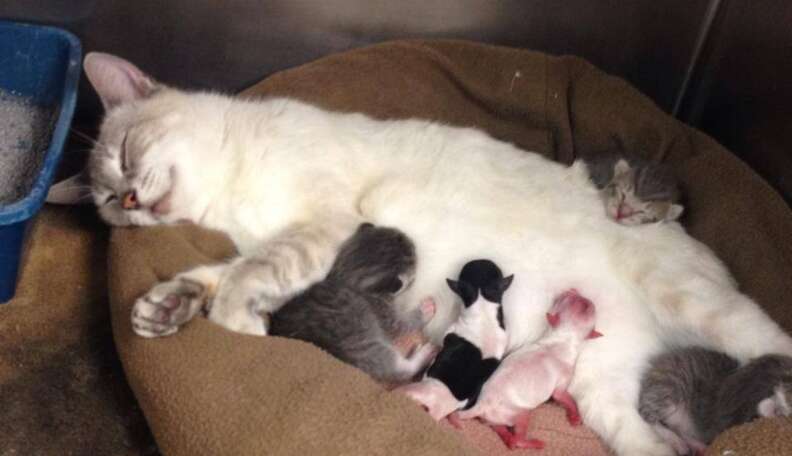 When a pregnant chihuahua at the SPCA of Brevard gave birth prematurely this week, the situation looked like it was headed for complete tragedy: first, three of the tiny dogs died shortly after they were born; then the new mother rejected the only two remaining puppies. But, just when it seemed as if the weak newborns might not survive, another new mother at the shelter -- a cat named Nessy -- came to their rescue.
"It happens every once in a while," Susan Naylor, the SPCA's media specialist, told HLN. "Cats and dogs, when they're the mothering type, in that mother mode, it happens more often than you would believe. They're just very good at it."