Photos: Chimps Embrace Freedom For The First Time After A Life Behind Bars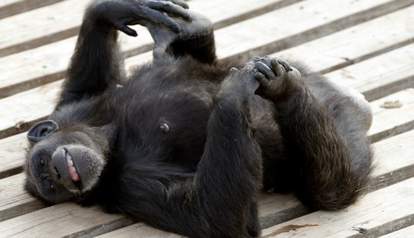 A group of over 100 chimps has finally made it to their new home at Chimp Sanctuary after a lifetime of living as test subjects in cramped cages at the New Iberia Research Center in Louisiana.
Their arrival brings the population of chimps at the sanctuary (also located in Louisiana) to 212. Now, there are about 760 research chimpanzees remaining in U.S. labs, about half of them owned by the federal government.
The retirement of the chimps - the largest ever - was brought on by a 2009 investigation of the research center that revealed disturbing conditions for the animals like injuries, isolation and psychological torment.
Now, the chimps are living out their retirement happily. Here are some touching photos of the chimps at the sanctuary, courtesy of The Humane Society of the United States: