By Patricia E. Jones, Board Member, Photographers for Animals and Founder, Paws PR While much of the nation's attention has been focused on Winter Storm Juno battering the mid-Atlantic states and New England with blizzard conditions, snow bunnies of a different kind are creating their own buzz online for Photographers for Animals' #BunnyWeek.
Husband and wife photographers Elizabeth and Jason Putsche captured the series of adorable photographs of a mother rabbit with her two six-week old bunnies that are in a foster home for the Fairfax County Animal Shelter.
The photos are being showcased on the organization's Twitter and Instagram pages during #BunnyWeek, Jan. 26 to 30.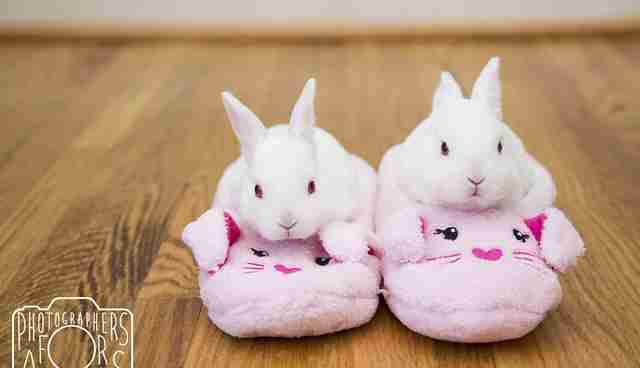 "We wanted to not only help these little ones get adopted into loving homes, but to raise awareness about these wonderful animals that make great family pets," said Elizabeth Putsche, Executive Director of Photographers for Animals.
The Putsches founded Photographers for Animals in May 2014. The nonprofit advocates on behalf of animals via photography and videography projects. Another project of Photographers for Animals is the creation of a directory of animal photographers and videographers that will provide their services for free, or at a discount, to nonprofit organizations.
"One photo can capture their heart of a possible adopter and help an animal find it's forever home," said Putsche. We hope #BunnyWeek not only helps the bunnies showcased in our photos, but helps rabbits in shelters and rescues around the country find wonderful new homes."
Patricia E. Jones is founder of PawsPR.com, a marketing agency specializing in business development and communications for the pet industry and animal protection organizations. She is a proud founding board member of Photographers for Animals.