Kayte Wilson-Smith was struggling to get more than 60 dogs adopted at the small kennel she runs in Cyprus, Bay Tree Rescue. Photographer, Stuart Holroyd, had the best solution: beautiful, whimsical photos of the shelter dogs to help raise money AND help get them adopted. Thus, The Bay Tree Project was born with all proceeds going to the rescue -- there is even a book of the photographs coming out later this year! Each photograph is composed based on the dog's personalities and backstories.
According to Holroyd, it was "an idea I came up with to try and help Bay Tree Rescue centre in Larnaca, Cyprus. Over here there are no animal cruelty laws so unfortunately you will find hurt animals almost everywhere you go."
You can read more about Stuart's mission in this interview with Phoblographer.
1. Ozzy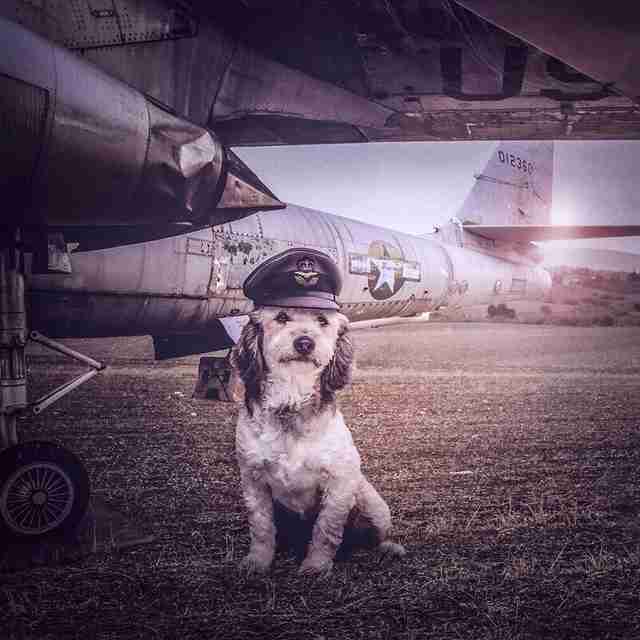 (image via Stuart Holroyd)
2. Hettie