Little Girl Can't Go To Sleep Until She Kisses All 100 Of Her Animals
As with any animal shelter or rescue, it takes takes the work of many to care for all the residents.
But there's one little worker who stands out from the rest ...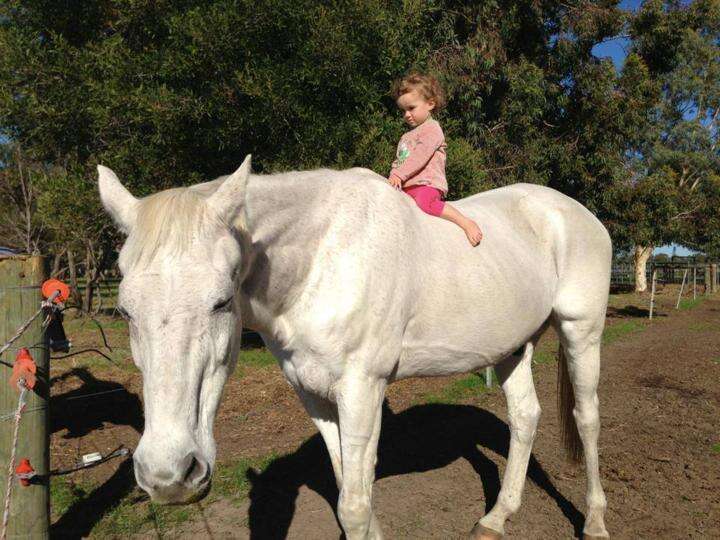 ... and this 5 year old is very good at her job.
"Even at an [16 months] she was confident and so affectionate with them," Rachael Parker told The Dodo. "Some of our animals arrive with troubling backgrounds and aren't very fond of humans, but they always seem to be at ease with Phoenix."
"Gwendoline was brought to us yesterday by our local ranger. She is technically still impounded but so far no one has put their hand up to claim her," the Facebook caption accompanying the previous photo states.
"Phoenix has been caring for her beautifully as always. Gwendoline calls out and paces the fence when we leave her despite having other sheep in sight so Phoenix sits and talks to her at feed times. The animals always seem at ease with this little human by their side."
Phoenix Parker, the daughter of Rachael and Dave Parker, who founded the sanctuary, is best friends with the all of the animals who live at Greener Pastures.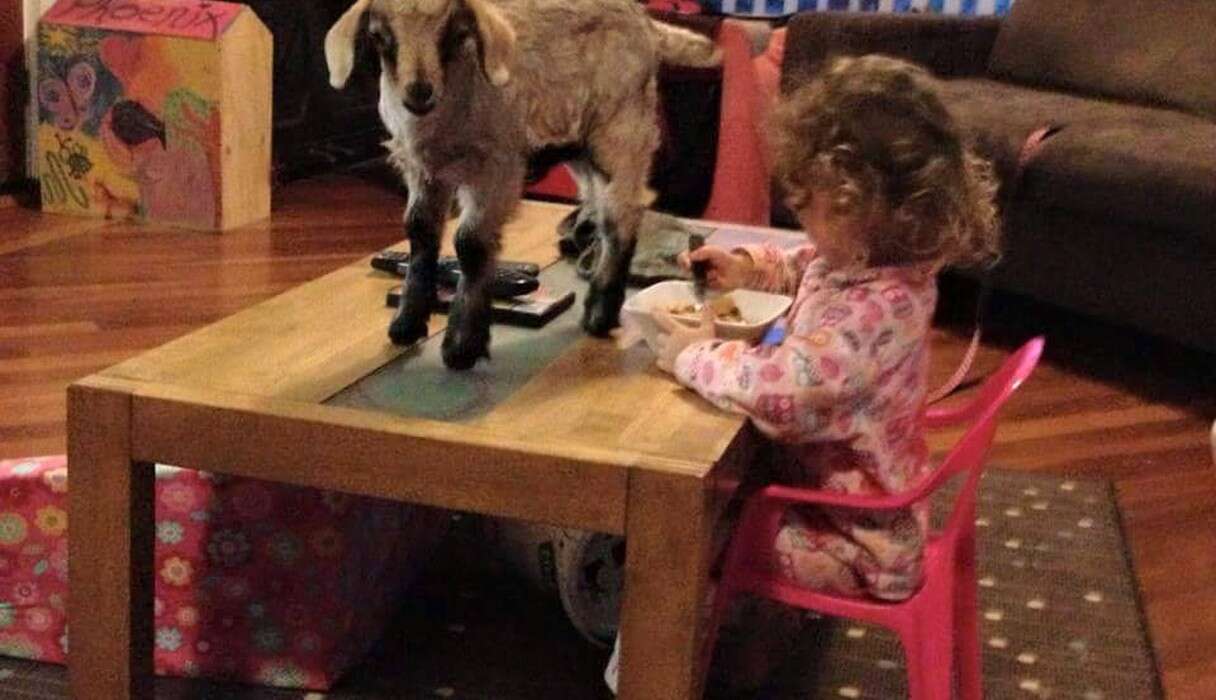 She also takes her duty of providing companionship and comfort to the animals pretty seriously.
After all, Phoenix has grown up with many of these animals and sees them on a daily basis.
It's not unusual to catch her snuggling up to chickens, for example.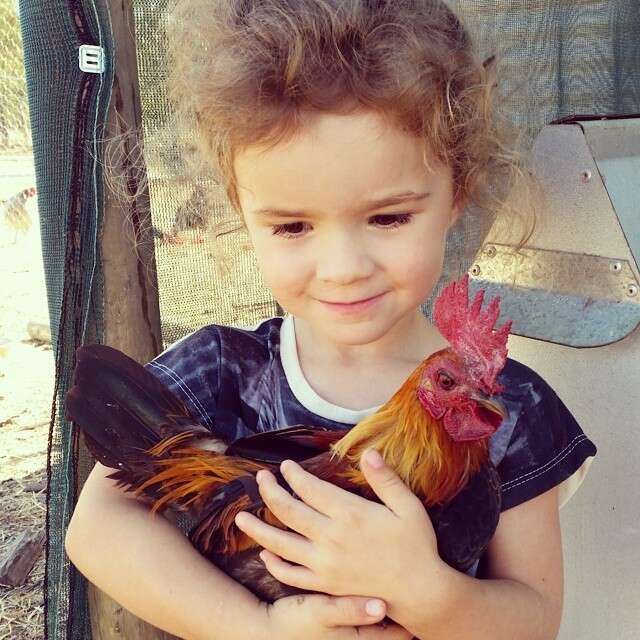 She really loves her chickens. "She is especially fond of the feathery members of our family and will cuddle roosters who are almost the size of her," Rachael said.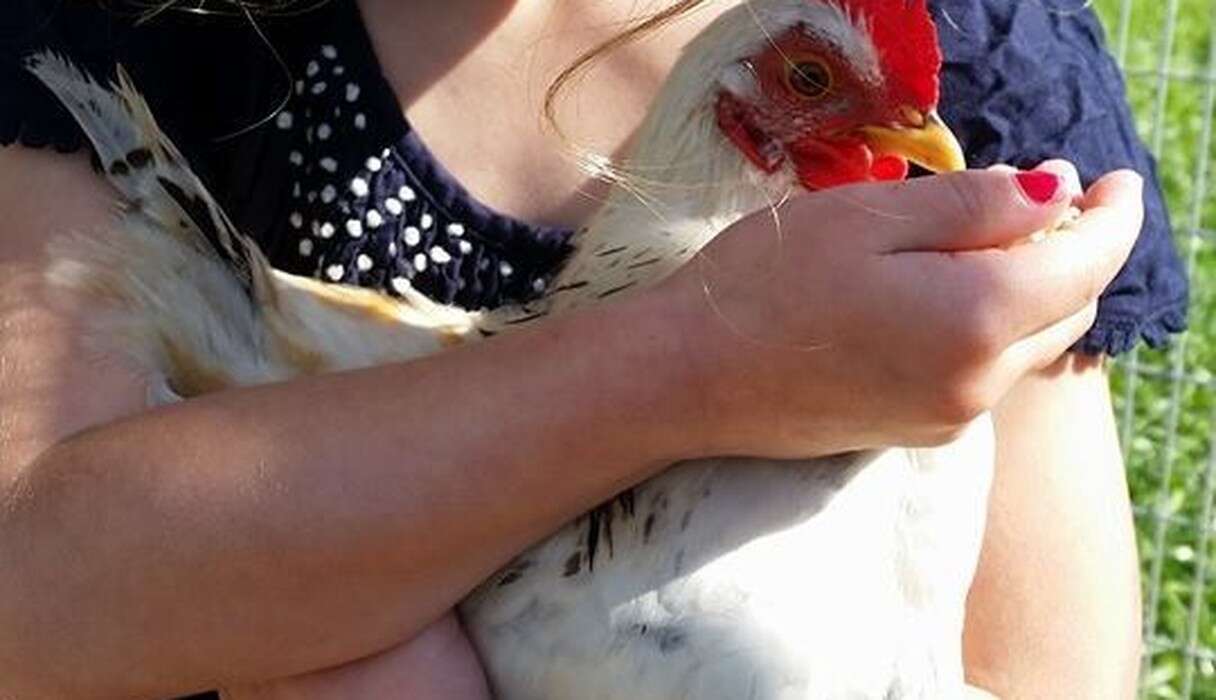 Surprisingly, they make good companions when it comes time to watch cartoons.
She also naps with pigs ...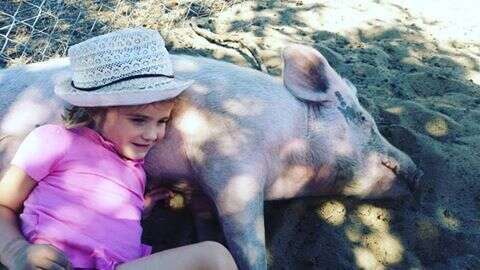 ... and is just as likely to get down and dirty with them during play time.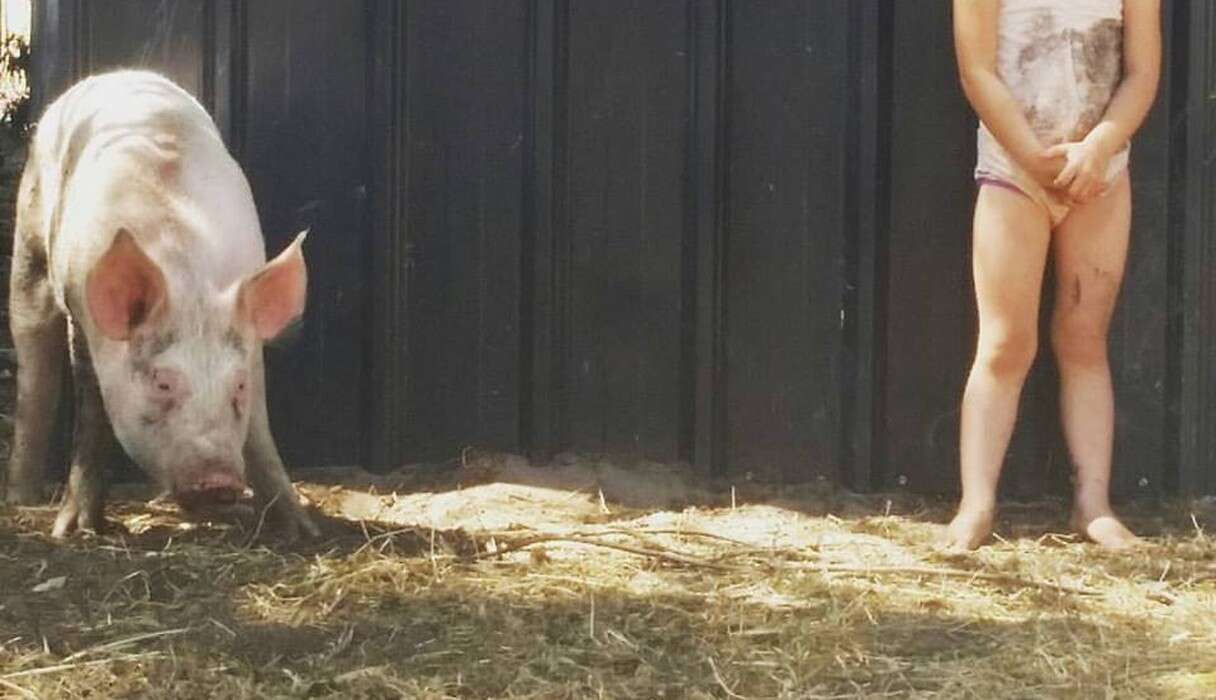 Rachael also added that Phoenix is a master at getting a 660-pound pig to roll over just for one of her special belly rubs.
Phoenix also cleans hooves ...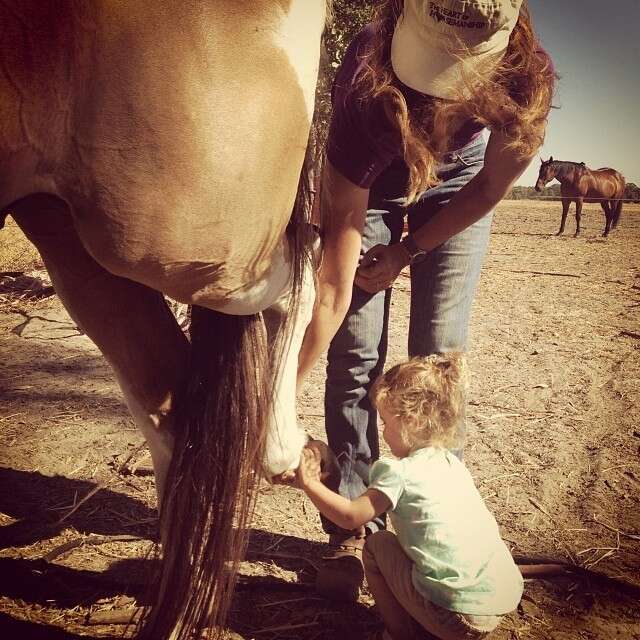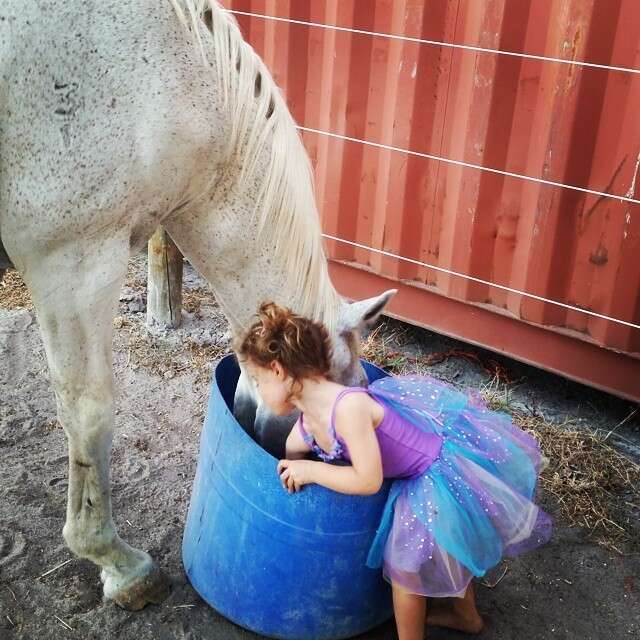 ... takes little goats out on walks ...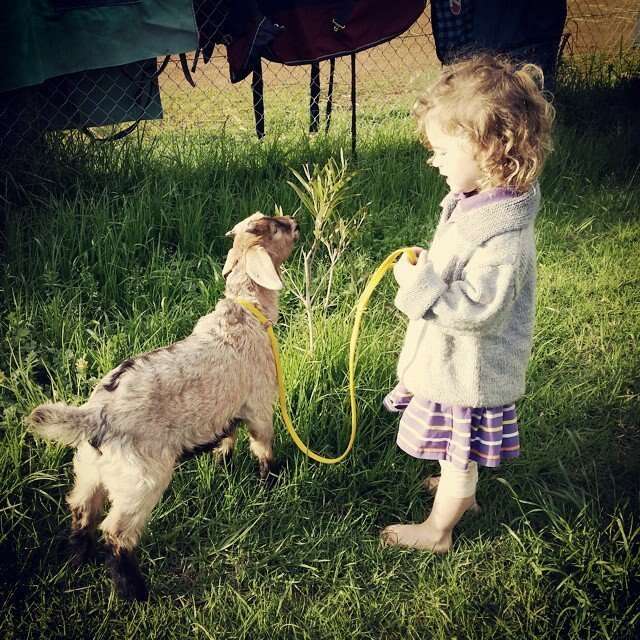 ... and makes certain the cows don't eat her shoes ...
... but their actual treats instead.
As for the most time-consuming part of Phoenix's very busy days?
"It does tend to take a long time when we have to kiss and cuddle each of the 100 individual animals goodnight," Rachael said.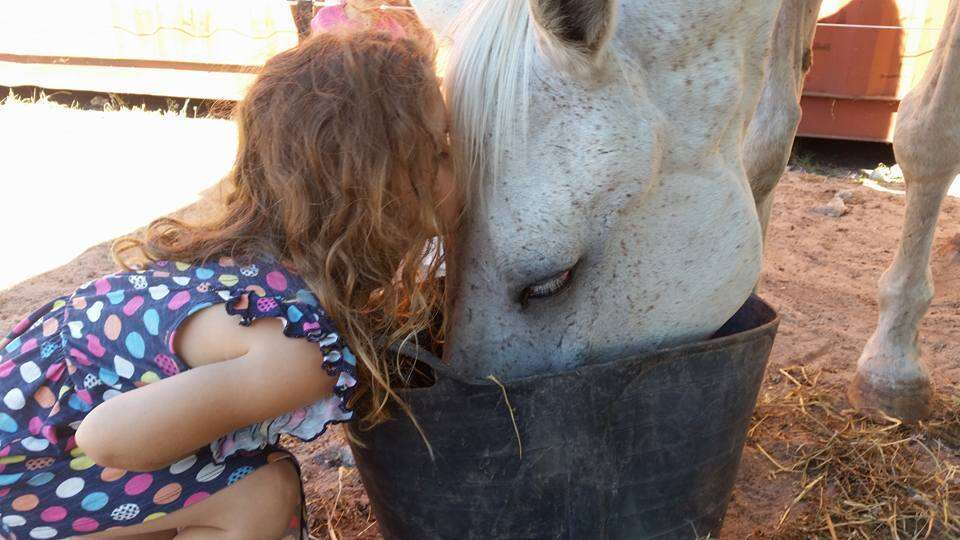 ... a value no doubt instilled in her by her family.
You can keep up with Phoenix and her adventures on Facebook.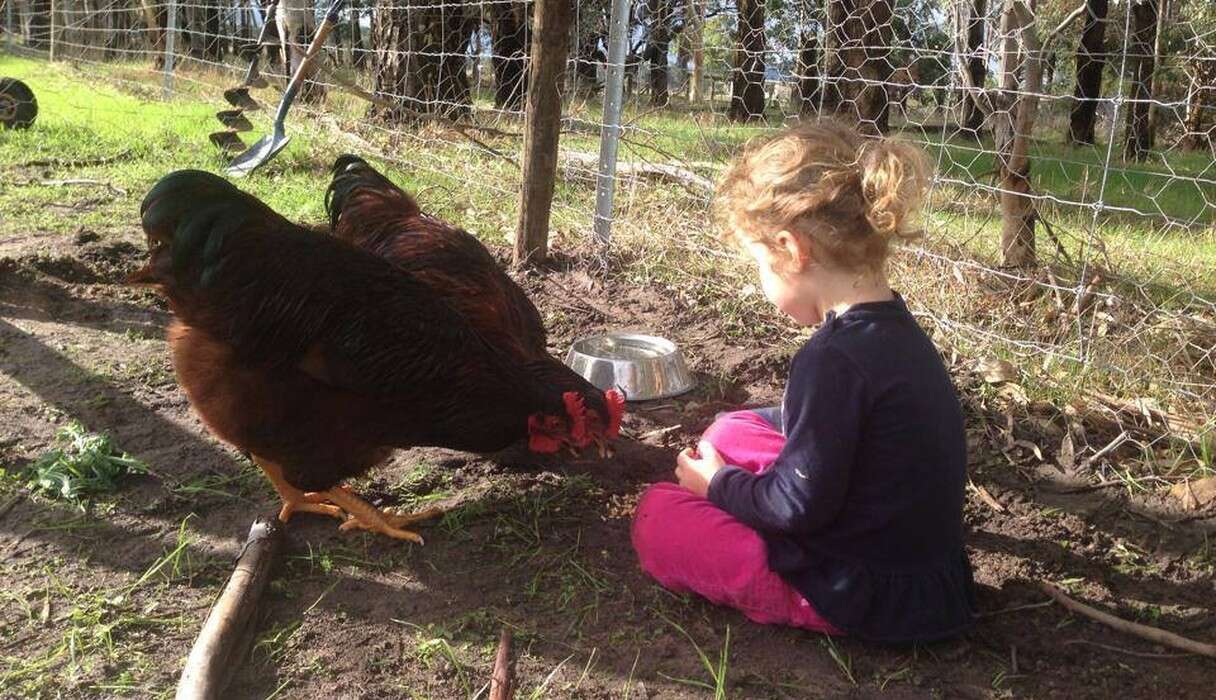 Want to help Phoenix and her family continue to do good work for rescued farm animals?
Consider making a donation here or sponsoring an animal here.