1. "All right, so ... how does this dish-washy thing work?"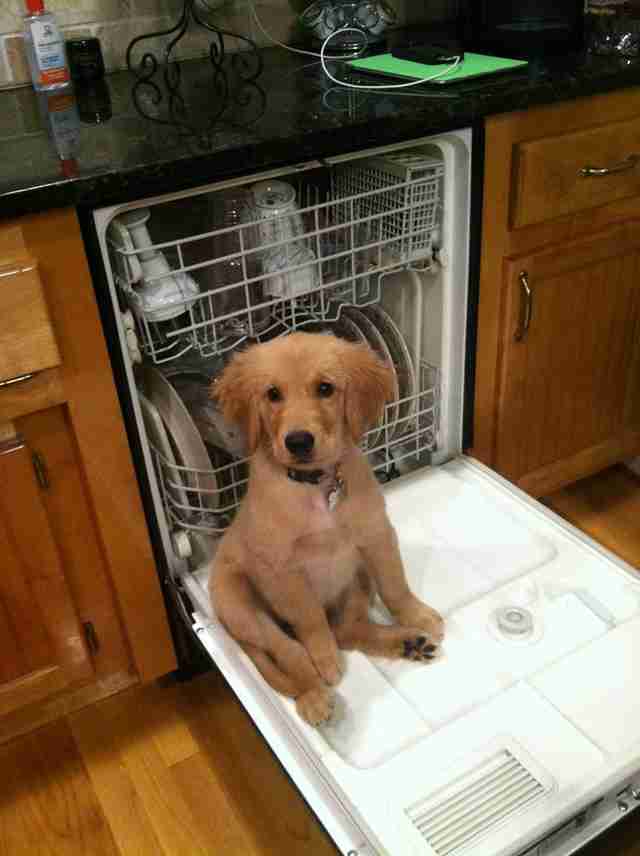 2. "What? I'm helping! I'm drying this plate with my bottom, obvs."
3. "OK, I'm ready to do the sweepy thing!"
4. "The LEAST I can do is help with your taxes ... so, where's your W-2?"
5. "You have a BUNCH of dust bunnies under here, Human."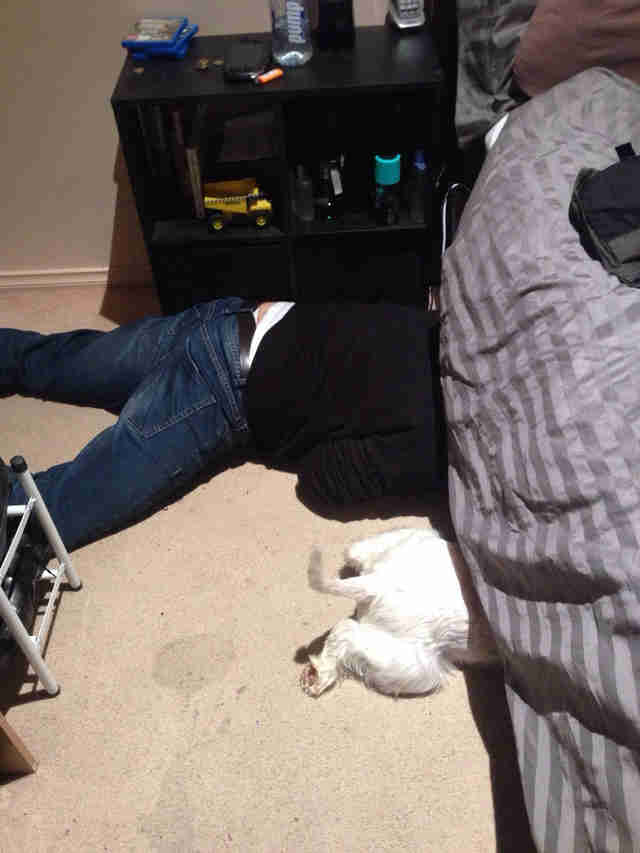 6. "Wow, vacuuming is actually really fun!"
Reddit
7. "Gardening is basically just digging, right?"
8. "Just because I'm small doesn't mean I can't help!"
9. "If yard work involves picking up sticks, I'm all for it!"
10. "OK, I'm ready - hand me a dish."
11. "I ... I wasn't going to bury this. I was gonna fold it."
12. "What? I'm sweeping!"
13. "I'm keeping them warm."
14. "So, you want me to flatten your clothes - right?"
"Never mind, cleaning is way too boring, byyyyye!"
Giphy