1. "WHY am I not able to actually go swimming with these fish?"
(Giphy)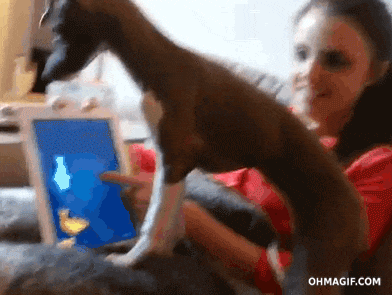 2. "Hm. This laser pointer game might just put you out of a job, Human."
(Giphy)
3. "OK. This water must just be pure magic."
(Giphy)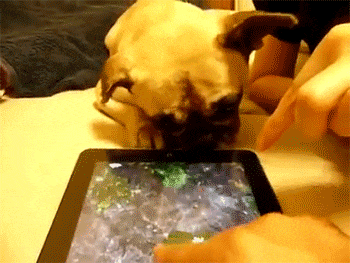 4. "Um, if I truly 'won,' why do I not have an actual fish?"
(Giphy)
5. "All I want to do is dunk my face in this tiny, tiny pond!"
(Giphy)
6. "Whoa. Wasn't expecting that one."
(Giphy)
7. "Ha! I got the high score and I don't even have THUMBS. Beat THAT!"
8. "I WOULD MAKE SUCH A GOOD CHEF."
(Giphy)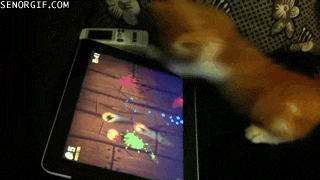 9. "Don't touch, Human. I can play air hockey against MYSELF."
10. "What sort of wicked sorcery is this wiggly snake?"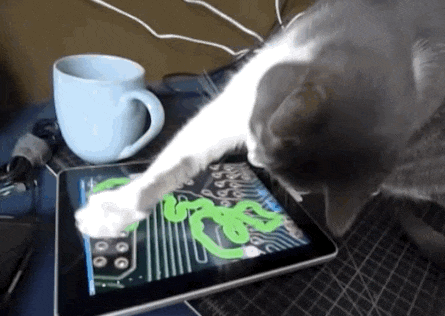 11. " ... OK, Human, if THIS is what you find to be entertaining, I don't think we can be friends anymore."