1. "These boots may be warm, but they do NOTHING to flatter my paws."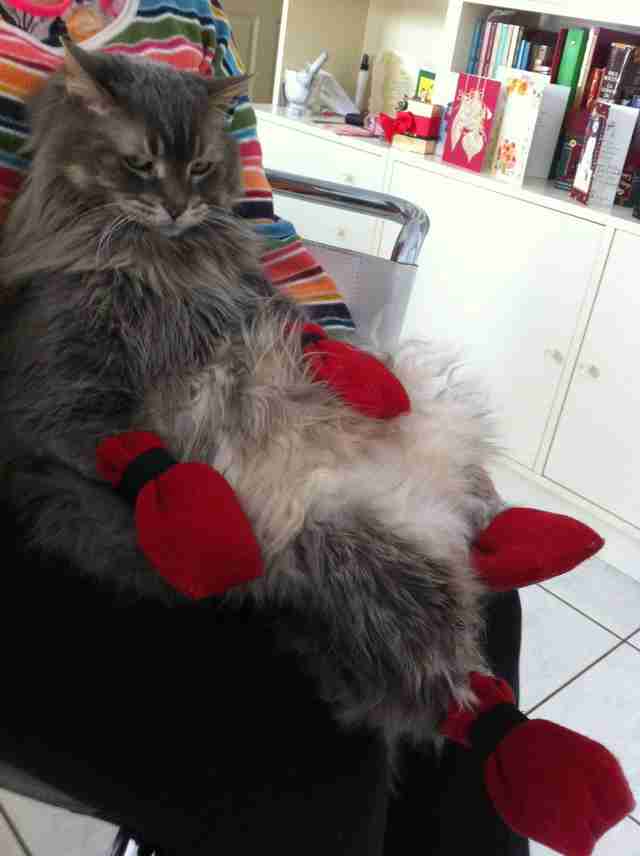 2. "The pattern's nice, but I have absolutely no idea why you suddenly decided to wrap me up in it."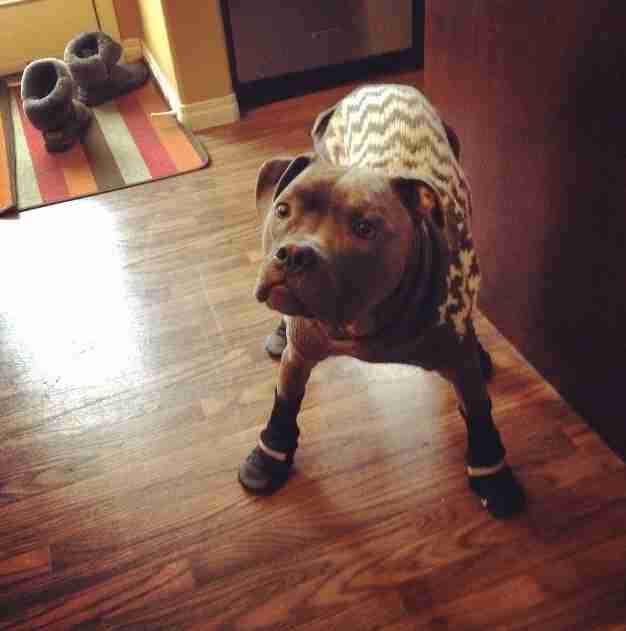 3. "Yeah. So. We need to have a chat regarding my feelings about the color pink ... "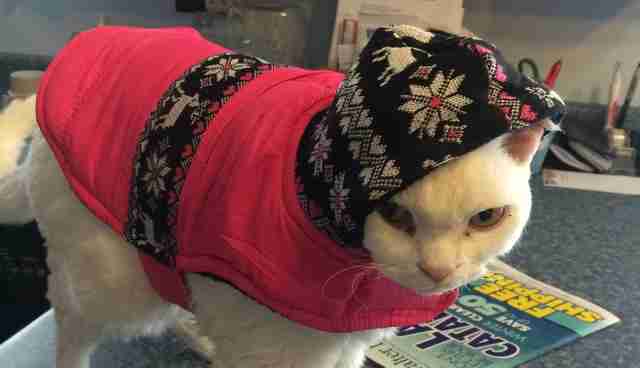 4. "Is it supposed to keep your eyes warm too? Because if so, mission accomplished."
5. "How many times have I told you that houndstooth clashes with my complexion?"
6. "WAIT. LET ME BACK IN. WITHOUT MY BOOTS THIS OUTFIT IS A TRAVESTY."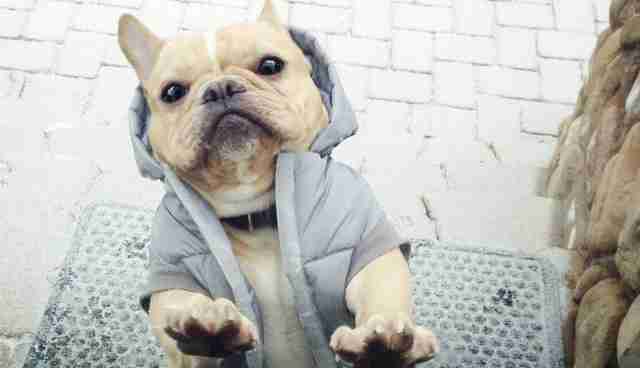 7. "You're sure the hood isn't too much?"
8. "I mean, yes, it keeps me warm - but it's SO last season, ya know?"
9. "I'm pretty sure I told you that RED was my color ... but I see you conveniently forgot that."
(Reddit)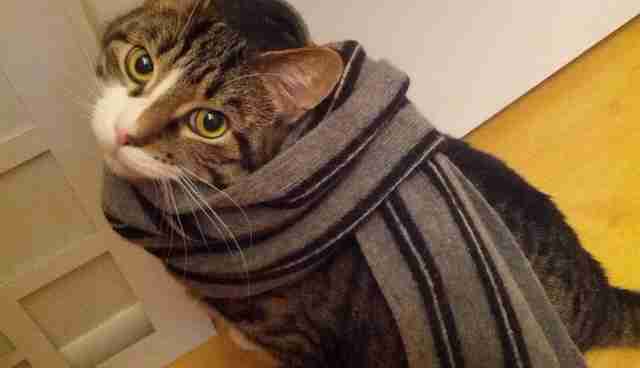 10. "Um, I think I've outgrown this one?"